Sia drops new single Gimme Love from her first solo album in 8 years
Sia's next album Reasonable Woman is on the way.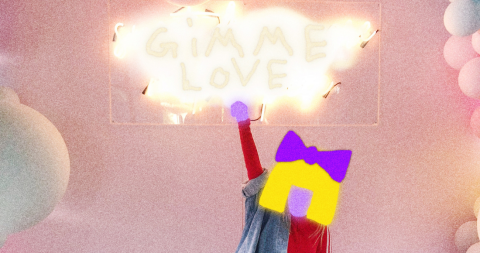 Sia has released her first new music in two years, the operatic ballad Gimme Love, which trails her forthcoming album Reasonable Woman. 
Set to be released in Spring 2024 via Atlantic, Reasonable Woman will be Sia's first solo pop effort in 8 years by that point, following 2016's This Is Acting, which was mostly made up of songs she had written for artists such as Rihanna, Adele and Shakira who ended up turning them down. 
Written by Sia and co-written and produced by her frequent collaborator Jesse Shatkin, Gimme Love is an emotional and engaging semi-ballad, where the song's bright, trippy melody is met with Sia's borderline operatic, airy vocals and a trap-adjacent beat. 
Listen to Gimme Love here:
This Is Acting constituted as Sia's last mainstream pop release, but she has still been keeping herself busy in that time nonetheless. One of that album's singles, Unstoppable (originally written for Shakira!) has received its very own TikTok renaissaince, while at the beginning of the year Snowman (taken from her Christmas album Every Day Is Christmas) reached a brand new peak on the Official Singles Chart (Number 28), more than three years after its initial release. 
To date, Sia has claimed one UK Number 1 single (Titanium with David Guetta, the song that kickstarted the second phase of her career) and ten further Top 10 hits. Her last was another David Guetta collab, Flames, which reached Number 7 in 2016. 
As for albums, Sia has had two reach the Top 10 - 2014's 1000 Forms Of Fear and 2016's This Is Acting, which peaked at Number 3.
Gimme Love is out now. Reasonable Woman arrives in 2024.