Record Store Day launches RSD Unsigned Competition to champion UK acts
Unsigned acts could see their work pressed onto 500 vinyl records.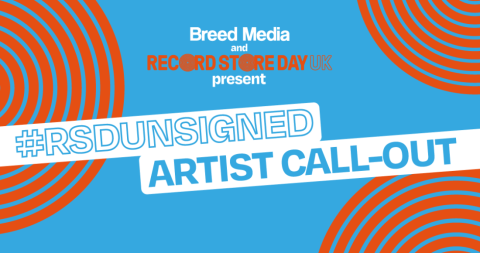 An exciting competition for currently unsigned, UK-based acts has just been announced by Record Store Day. 
Teaming up with Breed Media, this year's RSD Unsigned Competition gives one unsigned talent the unique opportunity to see their music pressed on to 500 vinyl records, using 'Bio-Vinyl' (this uses a new more sustainable but acoustically identical vinyl compound). On top of that, the winner will be invited to a mastering session at the world-famous Abbey Road Studios, thanks to Bowers & Wilkins. 
Officially launching today (August 15), RSD Unsigned invites musicians who are not currently signed to a label to submit a 2 minute sample of their original work, uploading to either TikTok or YouTube using the #RSDUnsigned hashtag.
Once you do that, you simply have to fill out this corresponding form by the closing date of October 16 to be in with a chance of winning the competition. 
The winning artist will not only receive the prize of their music being pressed onto 500 Bio-Vinyl records, but they will also be given the chance to perform at KEY Production Group's 33 1/3 birthday party in a legendary London venue in November. This performance will expose the winner to a unique audience of industry executives and music fans. 
A panel of music industry experts have also been assembled to judge the competition and listen to the music submitted, these include:
•    Dan Smith – Lead Singer, Bastille
•    Eva Davies – Artist and Label Manager, Come Play with Me 
•    Karen Emanuel – CEO, Key Production Group 
•    Martin Black – Record Store Owner, Spinning Discs 
•    Nadia Khan – Women in CTRL Founder 
The RSD Unsigned competition has supported four previous winners including: Amy Fitz Doyley, Sister Cookie, Heavy Rapids and Barbudo.
The RSD Unsigned Competition is live now. It will close on October 16. For more information on the contest and how to submit your entry, click here.