Pet Shop Boys announce Relentless album reissue
The 30th anniversary re-release will be available on CD, digital and vinyl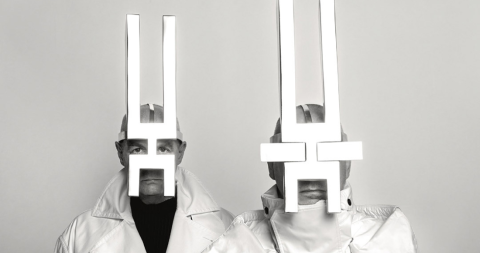 Attention, Petheads! Pet Shop Boys have announced a reissue of their cult classic album Relentless. To celebrate its 30th anniversary, the rare six-track dance album will be re-released on CD, digital and vinyl on October 20.
The iconic duo – Neil Tennant and Chris Lowe – said in a press release: "This album was an experiment for us 30 years ago with its six new extended dance tracks. We're very proud of it and delighted it's now getting the stand-alone release it deserves."
Relentless was originally released as part of a limited edition version of Pet Shop Boys' fifth studio album, Very, which became their first Number 1 on the Official Albums Chart. Titled Very Relentless, the limited edition release included six additional tracks: My head is spinning, Forever in love, KDX 125, We came from outer space, The man who has everything and One thing leads to another.
At the time, Relentless was also released as a standalone vinyl album, but with a very limited edition run of just 500 copies. Since then, the six tracks on the album have not been available in any format, heightening their cult status among PSB fans. The Very album was an especially golden era for Pet Shop Boys, spawning the Top 20 hits Can You Forgive Her? (7), Go West (2), I Wouldn't Normally Do This Kind of Thing (13), Liberation (14) and Yesterday, When I Was Mad (13). They form part of the duo's stellar chart record that includes 44 UK Top 40 singles so far.
Pet Shop Boys' Relentless reissue will be released on October 20.
Related Singles and Albums
Number