Olivia Rodrigo reveals tracklist for second album GUTS
Where's my f*cking teenage dream?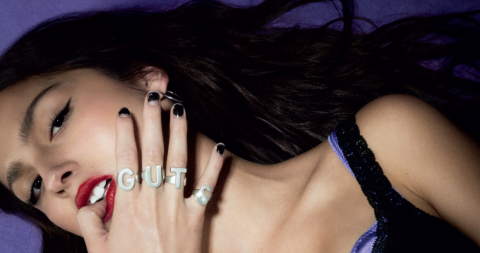 Olivia Rodrigo has unveiled the tracklist for her second album, GUTS.
The much-hyped follow-up to debut record SOUR will arrive later this year, on September 8.
It has, of course, been preceded by the baroque single vampire, which has so far peaked at Number 2 on the Official Singles Chart and spent four consecutive weeks in the Top 3.
Taking to her social media to announce the new era, Olivia said: 
"My sophomore album GUTS comes out September 8. I am so proud of this record and I can't wait to share it with you all."
In a hand-written note shared to her fans, Olivia elaborated on the creation of Guts, where she said: "I made the bulk of this album during my 19th year on this earth, a year that for me, was filled with lots of confusion, mistakes, awkwardness and good old fashioned teen angst.
"I made it with my friend Dan [Nigro] in between New York and LA and I'm so very proud of it. I cannot express how excited I am to embark on this new chapter of my life."
Olivia is once again working with producer Dan Nigro (Conan Gray, Sky Ferreira) who helped her compose the bulk of Sour and its three big singles, Drivers License, Deja Vu and Good 4 U.
One of the biggest breakout stars in recent memory, we'd argue nobody had a better 2021 than Olivia - scoring two UK Number 1 singles (Drivers Licsense and Good 4 U) in the space of those 12 months, as well as the coveted Official Chart Double, becoming the youngest-ever artist to have the country's Number 1 single and album simultaneously. 
See the cover for Olivia Rodrigo's second album Guts below
Of course, expectations are extraordinarily high for new material, seen as Sour was of such high quality both sonically and lyrically for an artist so young. 
The tracklist for Olivia Rodrigo's GUTS in full:
1. all american bitch
2. bad idea right?
3. vampire
4. lacy
5. ballad of a homeschool girl
6. making the bed
7. logical
8. get him back
9. love is embarrassing 
10. the grudge 
11. pretty isn't pretty
12. teenage dream
Guts arrives September 8 via Geffen.
Related Singles and Albums
Number
Number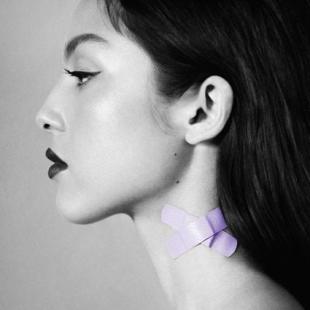 Number