Starting off a new era can be a nerve-wracking experience for any artist, but when you're sporting a new look and heading for a different sound, the stakes are even higher.
In 2013, Katy Perry was launching the campaign for her third album Prism, and there was a distinct shift in tone. Gone were the overly  cartoonish confections of her previous album Teenage Dream and while the sense of fun was present and correct, there was a sense of maturity in her attitude.
Katy kicked things off with the confident, catchy empowerment anthem Roar, which felt a little like a manifesto. And she didn't lose her knack for strong imagery.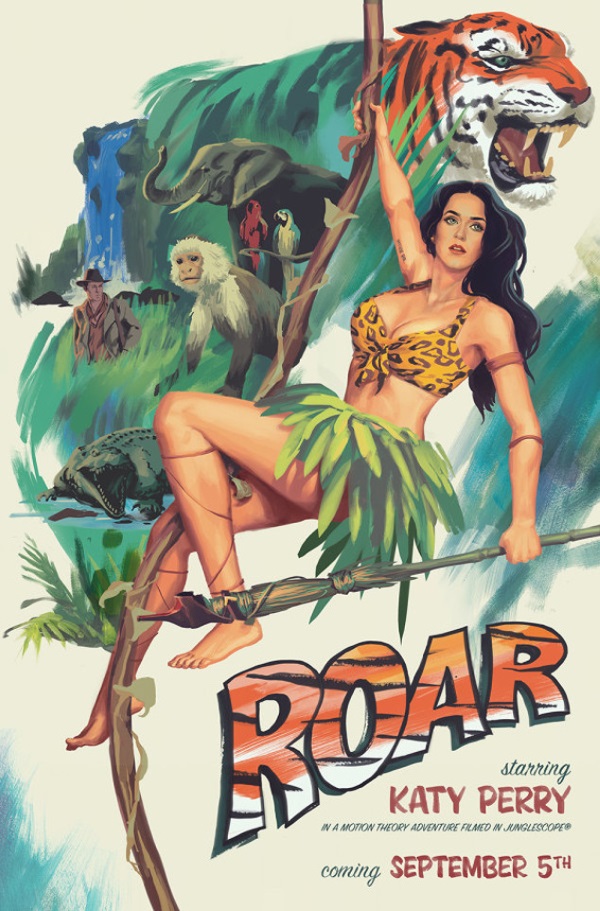 While the purple hair and a chestful of fireworks were nowhere to be seen, Roar was no less striking: Katy going full Tarzan in a Technicolor jungle, taking a bath with a crocodile, hanging out with a tiger, you know, the usual stuff.
Roar went straight in at Number 1 this week in 2013, deposing Ellie Goulding's Burn, and was Katy's fourth chart-topper. See all Katy's Number 1 hits, including I Kissed A Girl and California Gurls, in her full chart history
In its first week, Roar shifted a whopping 180,000 copies, and 103,000 the following week, its final stint at Number 1. In October 2014, Roar became Katy's second million seller – Firework had gone seven-digits just six months before – and now has a pure sales tally of 1.13 million.
Roar's combined charts ales now stand at 1.78 million, including 64 million audio streams (since we started counting in 2014), and 14 million plays of its video since they began contributing toward the chart in mid-2018.
Elsewhere in our throwback Top 100: You Me At Six were new in with Lived A Lie, at 11, their highest peaking single; anarchic new girlband Neon Jungle made their Top 40 debut with Trouble at 12; and Beyoncé's powerhouse ballad Listen made its third appearance in the Top 40 when X Factor contestant Sam Bailey gave a rousing rendition in her first audition – she would, of course, go on to win the show.
Listen to the UK Top 40 from this week in 2013 on Spotify below. Listen on Deezer here.