Comebacks. Who doesn't love them? The very best ones are those that seemingly come from nowhere, with a new look, new attitude and a new sound. 
One artist who unquestionably nailed it was Nelly Furtado. Well-known for her folky style, thanks to huge hit I'm Like A Bird, Nelly surprised everyone when, in summer 2006, she hooked up in the studio with R&B master producer Timbaland for her album Loose.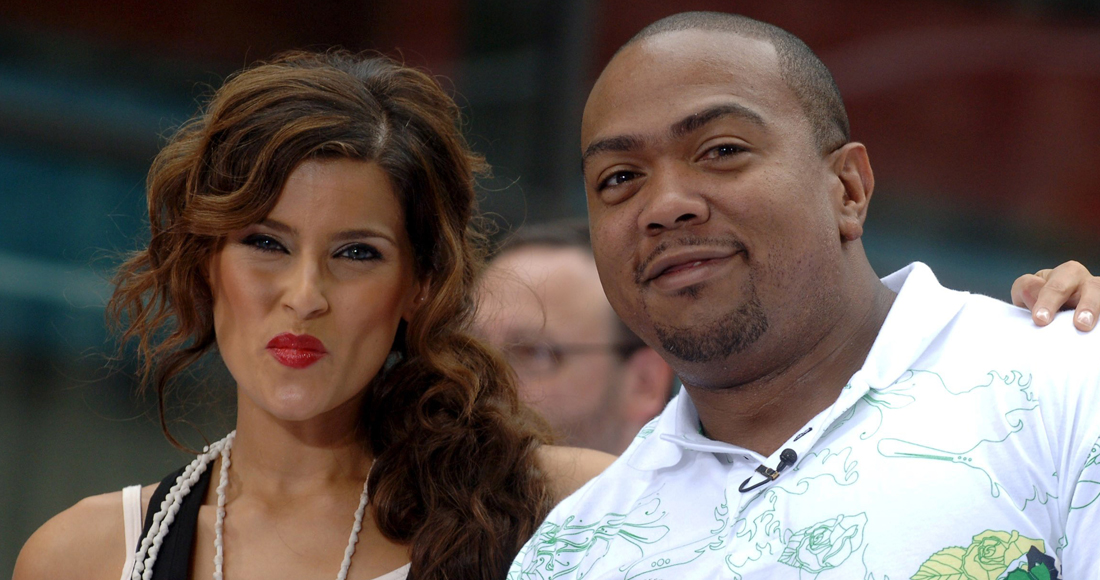 Nelly Furtado and Timbaland in 2006 (Rex)
Its lead single in the UK, Maneater, was an industrial, synthy stomper that confidently strutted its way to Number 1 on the Official Singles Chart 15 years ago this week. 
Charting at Number 8 on downloads alone in its first week – chart rules at the time meant songs could only chart a week before physical release – Maneater went on to knock I Wish I Was A Punk Rocker by webcast extraordinaire Sandi Thom off the top spot. It spent three weeks at Number 1, shifting 126,000 copies during its spell at the top.
Maneater kicked off a run of four Top 10 hits from Loose – Promiscuous ft. Timbaland himself (3), All Good Things (Come To An End) (4) and Say It Right (10). She then followed up that cracking quartet with another chart-topper, featuring on Timbaland's Give It To Me with Justin Timberlake in April 2007 - all in the space of 10 months. 
Maneater's total UK chart sales to date stand at 796,000, including 37.8 million streams since 2014. Nelly's biggest single was actually never a Number 1 – her 2008 collaboration with James Morrison, Broken Strings, is the big one, on 1.34 million.
Nelly was ruling the roost this week in 2006, but what about the rest of the Top 10? The country was caught up in World Cup fever at the time, and with it came a flurry of cash-in singles. British rockers Embrace zoomed in at Number 3 with World At Your Feet, Tony Christie's (Is This The Way To) The World Cup (yes, really) was at Number 8, and a 10th anniversary re-release of 3 Lions by Baddiel, Skinner and Lightning Seeds claimed 10th place.
Even Crazy Frog had released his own footie anthem called We Are The Champions (Ding A Dang Dong), at Number 11 that week, and a collective known as the Tondef Allstars were new at 13 with Who Do You Think Your Are Kidding Jürgen Klinsmann?. 
Further down, Mariah Carey scored her Xth Top 40 hit with Say Somethin' ft. Snoop Dogg at 27, Sugababes landed at 32 with their ballad Follow Me Home, and Blue member Duncan James released his second of three solo singles Sooner Or Later, at 35. 
Listen to the Official Singles Chart from this week in 2006 on Spotify below. Also available on
 

Apple Music

 

| Deezer