"Dreams of Number 1 last forever…"
That lyric, taken from Rachel Stevens's Some Girls, neatly summarises what happened on the Official Singles Chart this week in 2004, when she lost out on bagging a Number 1 single.
It was Rachel's strongest bid for the top spot: her post-S Club debut single Sweet Dreams My LA Ex also peaked at 2, but Some Girls was electro-pop in a different league.
The story behind the song is as intriguing as the song itself. Produced by Richard X and songwriter Hannah Robinson, Some Girls was initially intended for Girls Aloud, before music mogul Simon Fuller (Spice Girls, Pop Idol, etc) stepped in and asked if one of two acts he was looking after could record it: Rachel Stevens or Geri Halliwell.
When Geri found out the song had gone to Rachel, she locked herself in a car in protest, and the whole ordeal became the subject of a later song by Richard X and Hannah, Me Plus One by Norwegian singer Annie.
If that wasn't bizarre enough, Some Girls – about an aspiring singer who would do anything to get ahead ("You made a promise I'd get to the top!"), delivered impeccably by Rachel's ice-cool vocal – was chosen as that year's official Sport Relief charity single. The accompanying music video sees Rachel leading a group of women around who march through the streets squirting men with water bottles.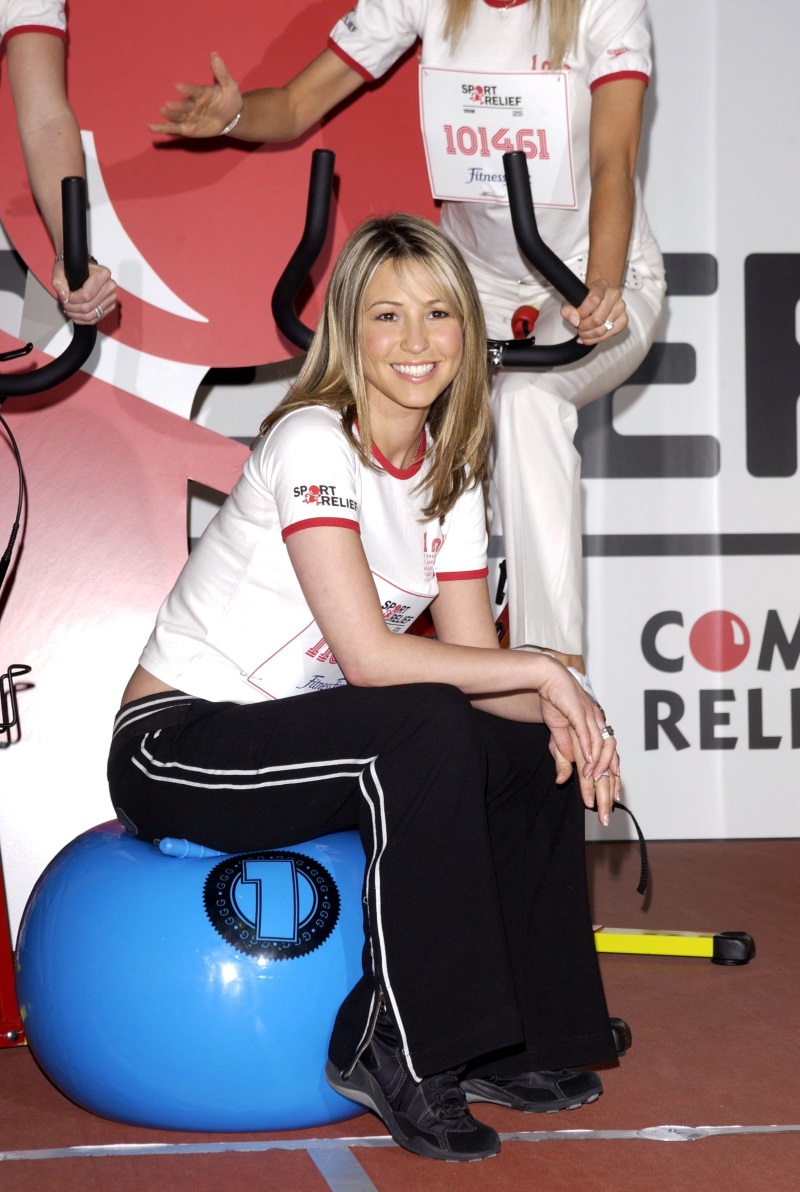 Rachel doing her bit for Sport Relief by sitting on a space hopper (Rex)
Some Girls was poised for the top spot, but ultimately something bigger stood in its path. British house duo Shapeshifters were taking over clubs across the UK and Europe with Lola's Theme, an uplifting disco house number that samples the intro of Johnnie Taylor's 1982 hit What About My Love. It's title was inspired by the wife of one-half of the group, Simon Marlin.
Lola's Theme charged to the top that week with sales of 52,000, compared to Rachel's 43,000. It logged just one week at the top before being dethroned by The Streets' Dry Your Eyes. It's UK chart sales to date stand at 686,000, made up of 338,000 pure sales and 37 million streams. Some Girls, meanwhile, hasn't fared quite so well over time, on 162,000 chart sales, including 1.4 million plays.
As for the rest of the Top 40 that week, Usher's Burn had been knocked from the top down to 3, and there were new entries from J-Kwon's Tipsy (4), Jamelia's See It In A Boy's Eyes (5, co-written by Chris Martin!) and Morrissey's First Of The Gang To Die (6). Eclectic.
Further down, there were also new entries from US band Counting Crows, their song for Shrek 2 Accidentally In Love was to be their last Top 40 hit, and Nelly Furtado bowed at 40 with her Portuguese folk-pop banger Forca.
Listen to the UK Top 40 from this week in 2011 on Spotify below. Also available on
 

Apple Music

 

| Deezer