Nothing But Thieves on Albums Chart race: "We're manifesting a Number 1!"
The rockers are currently on course to claim their first chart-topping LP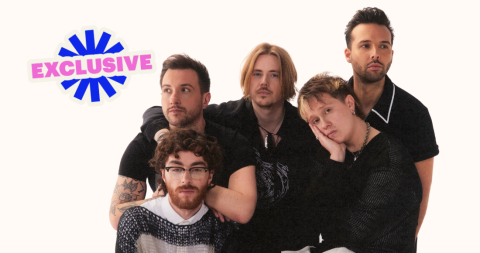 This week, Nothing But Thieves could well claim their first-ever Official Number 1 album with their latest release Dead Club City.
The Essex-formed indie-rock outfit, comprising Conor Mason, Joe Langridge-Brown, Dominic Craik, Philip Blake and James Price, currently lead the pack with their fourth studio LP; ahead of the likes of Fontaines D.C. frontman Grian Chatten and Elton John.
Today, we catch up with Conor and Dom to find out how they're feeling ahead of this Friday's big chart reveal.
"We're trying to stay grounded because Elton [John] could come and sweep it from us," reasons Conor. "It's very on-brand for us as a band, and a very British thing, that until that official confirmation comes through we just assume it's not going to happen, otherwise you look like an absolute...well, I won't say what," jokes Dom.
"It's funny with out band," he adds, "All of our records - that's a decade of releases - have been Top 10. We've been hovering around the Number 1 but, in classic Nothing But Thieves style, we're the 'bronze medal' of rock bands!
"But positive thoughts; we'll manifest it. I'll help an old lady over the road later for some good karma."
We're not sure helping old ladies across the road is in the Official Chart rules, Dom, but it certainly can't hurt.
On their slight shift in sonic direction this time around, Conor explains: "We've always written with a pop sensibility. Taking some of our favourite artists - Nirvana, Tom Petty, David Bowie - it's all about great song writing. Because we're pretty genre-less, we take experience from whatever we're listening to at the time. If we were inspired to write the same stuff [for every album], we'd be bored ourselves.
"We're constantly changing. There are more soul, R&B, even French house influences on this record. That's what's exciting for us; we can't write the same song twice, even if we try. I like knowing that I'm in the band and I don't even know what the next song's going to sound like. That's really exciting for me, let alone the fans."
Dom elaborates: "We've had that benefit from the first record. It wasn't a conscious decision, but that album was a bit all over the place. There were heavier songs, ballads, electronic-influenced songs. The band's identity was skewed from the get-go, but that's been helpful in allowing us to branch off and develop those ideas."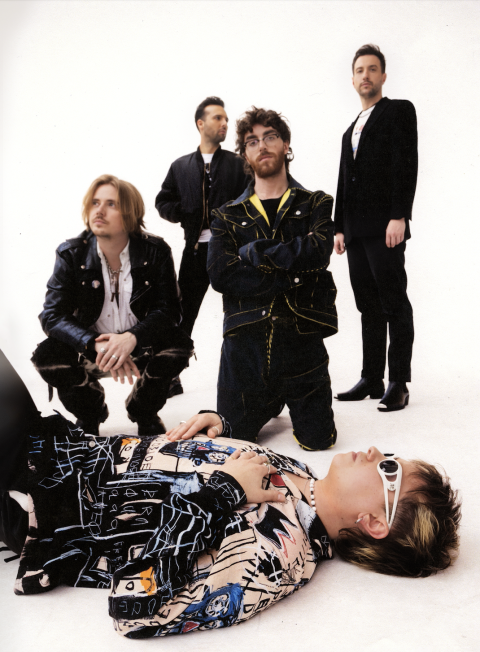 On the boys' favourite track on the new album, Conor and Dom agree: "We've got a joint-favourite; a song called Do You Love Me Yet? It's groovin'."
"It's really old school for us," explains Conor. "It makes you feel like you're in a disco in the '70s. I just absolutely love it."
Dom adds: "It's got elements of Supertramp and ABBA, Motown in the chorus, a Queen-meets-Electronic Light Orchestra-esque middle eight. It's a lot of stuff that we love. If we'd planned on writing a song with all of our influences in there, we'd have had a meltdown. It just wouldn't have worked.
"This album was so freeing to make because we'd start with a blank canvas sonically and see what happened. Ultimately, your influences pour into it. I didn't know that was going to be the melting pot, but I'm very happy that it was!"
Find out if Nothing But Thieves can claim their first Official Number 1 album this Friday from 4pm on BBC Radio 1's The Official Chart and here at OfficialCharts.com.