Whether you realised it at the time or not, Michelle Branch provided a significant chunk of the soundtrack to the early '00s.  
Songs like Everywhere, Breathe and Goodbye To You set the scene for a wave of radio friendly pop-rock; and between 2001-2004 you'd struggle to find a teen TV show or movie without one of her songs featured. We're talking Buffy The Vampire Slayer, One Tree Hill, American Pie, Charmed, Sex and the City and, of course, the Hugh Grant/Sandra Bullock classic Two Weeks Notice. Major. 
Michelle released two albums during that time, The Spirit Room and Hotel Paper, plus another as part of country-pop duo The Wreckers. However, since 2007 she's been caught in major label limbo, with two finished albums failing to see the light of day. 
Fast-forward a decade later and, now under indie label Verve, Michelle is releasing her long-awaited third solo album, called Hopeless Romantic, this Friday (April 7). OfficialCharts.com caught up with her last month - the day after her first ever headline UK show - to talk about finding her place in music in 2017. 
Hi Michelle! So you played your first proper UK gig last night.
"I did! I really did."
It seemed to go pretty well from where we were standing.
"I'm on the tail-end of a cold so it wasn't ideal vocally for me. And we had some sound issues at the beginning. That said when we came off stage, we all felt could have played another 30 minutes."
Like you said during your set on the night, this gig has essentially been 16 years in the making.
"It's kind of unbelievable that it was my first headline gig ever here. I've only ever played one festival here before, and then a gig for Mini Cooper with Timbaland. Now that was a weird gig. It was on a farm right next to the city of London."
It's fair to say you've been away for quite a while; your last solo album Hotel Paper came out in 2003. Is the world of promoting and gigging much different these days?   
"I have to say, it all somehow seems less overwhelming than before. I'm used to it and I know what to expect, but also this album has been in the making for so long. I've been trying to get music out for so long, so to be honest I'm just thrilled to have a conversation about it! It's nice you're not catching me on year three of an album when I'm over it."
Yes, because you've been caught in major label 'limbo' for the last decade or so. Whatever the reasons for it, that must have been bloody frustrating?
"To say it was difficult is an understatement. I did consider quitting music altogether. The saddest part of it all was that you start to doubt yourself. At the end of the day, you're the common denominator. I had two albums shelved and I think I saw four or five label presidents in seven years. Every time a president would leave, people would get fired, new people would join with new opinions, and I was just sitting there wanting to get some music out."
How close did you actually come to packing it all in? 
"There were times where I thought, okay, maybe I've had my moment and I just need to move on. Deep down I knew that was impossible because I love writing and performing music. I was always going to keep going with it in some form."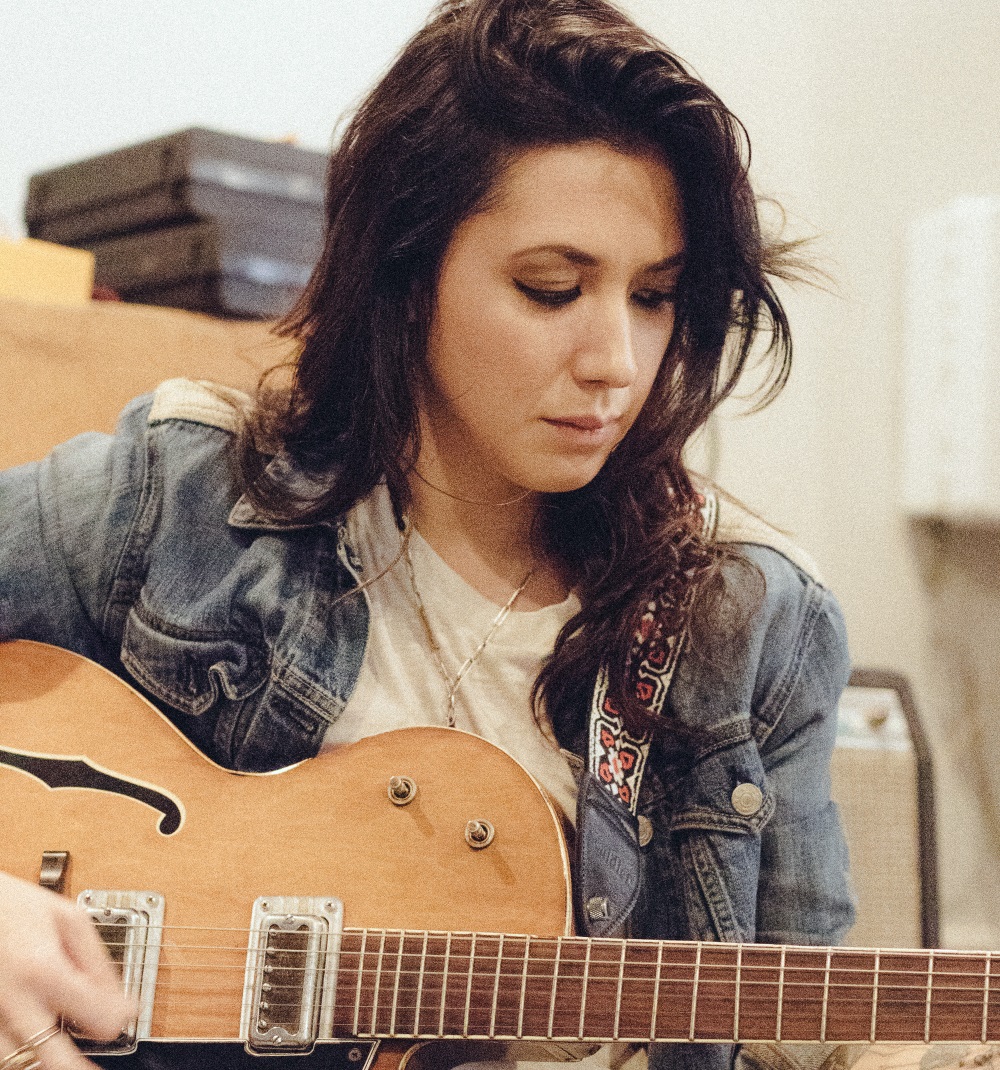 In some ways it seems like perfect timing for you to return, given that the industry has become more of an open playing field for artists. You don't necessarily need a major record label behind you these days...
"It does feel that way, especially with the way people get their hands on music these days. It's easier to discover stuff online rather than having to record shops – though obviously I still love those too. Social media also plays a big part in allowing the artist to dictate their message."  
When you sat down to make Hopeless Romantic, was there any sort of plan or discussion on how you were going to approach a Michelle Branch album for 2017?
"There was definitely initially a conversation about where would I even belong if The Spirit Room or Hotel Paper had been released now. Even back then, I felt like I was in a no man's land, where I wasn't pop enough pop and not rock enough to be rock. When I did a record as part of The Wreckers, it wasn't country enough to be country. I've always kind of been on the line between genres. Given all that, I actually felt there was an incredible amount of freedom when making this album because no-one had any expectations. It's like I was handed a blank slate to do whatever I want.
"I chose to sign with [indie label] Verve in the States instead of a major label because I was scared of being put through what I was put through in the final days at my old label Warner. I made it clear to them: if this gets on the radio, great, but I'm not going to specifically try and do that." 
Hopeless Romantic definitely has a Bangles or Beach House sound about it. Did you take any cues from that style of music? 
"You know that's a huge compliment because I'm such a huge fan of both of those acts. As a little girl I would take tennis racket and sit on our deck in our back yard as if it was a stage and I would pretend I was Susanna Hoffs from The Bangles. It's probably subconsciously in there somewhere!
"Patrick [Carney] and I sent a lot of mixtapes back and forth of things we liked, and one thing led to another. He had demos I had been working on that gave a reference point. He seemed to immediately knew what I was going for."
In the last ten years, you've had a marriage come to an end and a new relationship begin, as well as having a daughter. That's got to be quite a lot of lyrical inspiration for an album, surely? 
"Oh yes! This album is definitely personal. In 2014 I found myself newly divorced out of an almost 11-year marriage. I was newly off of Warner Brothers where I'd been signed for half of my life, and it felt like my life was a snow globe that someone had turned upside down and was shaking it. I didn't know what my life was going to be. A lot of that ended up on paper. There are break up songs and songs about finding love again. Patrick and I started dating while making the record, so that's found its way on there."
"The lyrics across the album are all about romantic relationships and they're ultra-feminine, though I still wanted it to sound tough. I didn't want the vulnerability to be soft and sappy. I wanted to be able to perform the record with a proper band." 
One thing we noticed at your London show was that the old songs slotted in surprisingly well amongst the new ones. Given you wrote those ones literally half a lifetime ago, have they taken on new meaning these days? 
"They really have. Just as you have nostalgia for those songs, I also have nostalgia for them. I have so many strong memories attached to those songs and travelling around the world. Songs like Are You Happy Now? for me are still really fun to sing and still feel relevant. I still find meaning in it when I sing it. Playing Everywhere in the new style last night… it's fun to find new ways to breathe life into them. Even my song Breathe, we found a way to make it sound modern without changing it too much. It's important the essence of them isn't ruined."
Going right back to the start of your career, you were being billed as this exciting new artist on Madonna's new record label. What are you fondest memories of that period?  
"I was on Madonna's new label! It feels like a different lifetime, in a way. It was like, you know when you watch a movie, and the band is in the studio recording, then they leave and hear their song on the radio, and suddenly they're headlining these big shows? That's how it actually happened! It was really quick and no-one expected it. I had gone from being a teenager from a small town in Arizona playing in bars to travelling around the world. A lot of those early days were really exciting and also incredibly exhausting."
We remember lots of pictures of you standing on various red carpets with Avril Lavigne wearing tank tops and black ties...
"Oh god I know! Everyone has their embarrassing year book photos, except mine are still online for all to see! I look at most of them fondly, but there are a few I wish I could take off the internet."
You also found quite a large gay fanbase at the time, it seemed?
"I've always had this amazing foundation of a gay fanbase. I've got a lot of letters from people who said they listened to me as a teen when they were going through a tough time and figuring out where they belonged or how to come out or whatever. I think I was just the soundtrack to that time in a lot of peoples' lives, which is really amazing."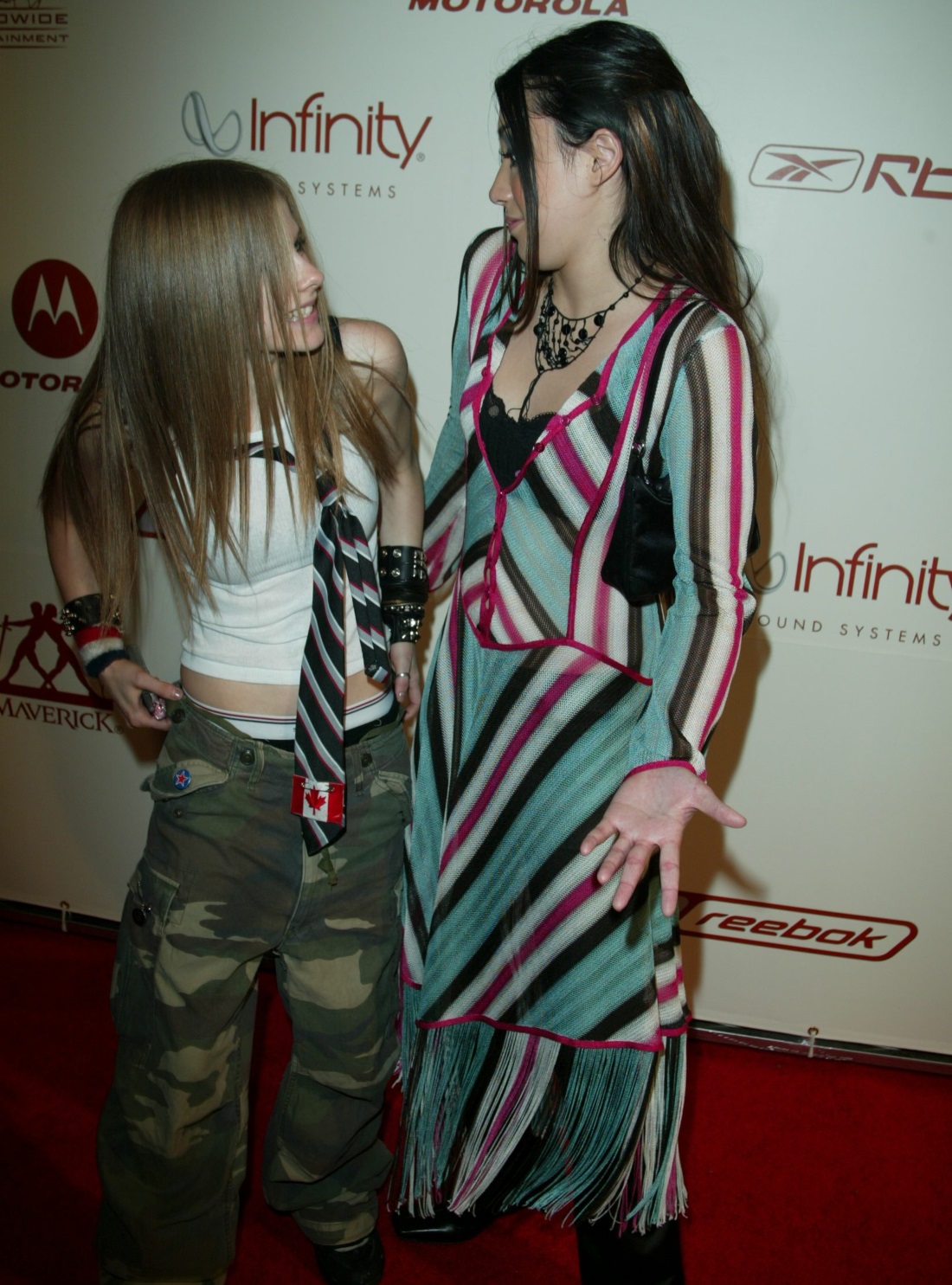 Michelle Branch and Avril Lavigne in 2002
What's the best Michelle Branch song?
"I look  back on all those songs fondly! I suppose Are You Happy Now? is still a big favourite for me. I really get into it when I'm performing it."
Is it true you've never been than keen on Breathe?
"You know, it was going to be a single and I disagreed with that at the time. I still really enjoy that song though, and in the new setting it's taken on a new role. I honestly love that song!"

Michelle Branch releases Hopeless Romantic on April 7.

Article images: Joshua Black Wilkins