Madonna gives update on postponed Celebration Tour dates: "My focus is on my health"
The tour was postponed due to Madonna's ill health last month.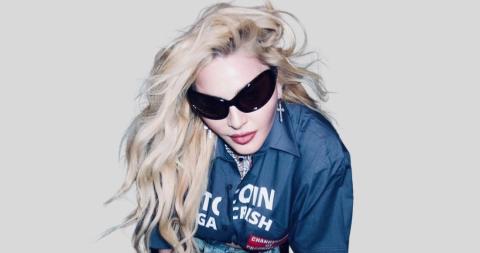 While Madonna's long-time manager and business partner Guy Oseary had assured fans at the time that there would be news regarding a new start date for the tour, Madge has now spoken up for the first time since leaving hospital.
Posting a statement to her social media, Madonna told fans that she is on "the road to recovery" and is looking to kickstart the Celebration Tour later in the year. 
July 10, 2023
"Thank you for your positive energy," the statement reads. "I'm on the road to recovery and incredibly grateful for all the blessings in my life.
"My focus now is on my health and getting stronger and I assure you, I'll be back with you as soon as I can! The current plan is to reschedule the North American leg of the tour and to begin in October in Europe."
The Celebration Tour was initially scheduled to begin in the US in just a matter of weeks. Madonna is set to play a variety of shows in the UK later this year, including six dates at London's O2 throughout late November and early December.
If Madonna's statement proves to be correct, then we can reasonably expect there to be no delay to the UK or European dates of The Celebration Tour later this year, with the leg instead acting as the opening stretch of the tour. 
Madonna ended her statement by saying that she "couldn't be more grateful" for the care and support of her fans during this time.
But while we wait for the pop idol to rest and recover, Madge is currently experiencing something of an Official Charts revival in the UK right now. Popular - a song she collaborated with The Weeknd and Playboi Carti for the original soundtrack of HBO dramedy The Idol - is currently sitting pretty at Number 17 on the Official Singles Chart, her highest peaking single in the UK since Celebration hit the Top 10 in 2009.
Madonna has also recently joined forces with Sam Smith for an aggressive new single called Vulgar, while all signs are still pointing to her working with Swedish superproducer Max Martin - the brain behind hits for the likes of Ariana Grande and Taylor Swift - for the same time on brand new original music.