Earlier this month, Nigerian artist Joeboy released his long-awaited debut album, the contemplatively titled Somewhere Between Beauty & Magic. 
The response, particularly in his homeland, has been huge; perhaps unsurprising given the 22-year-old has been on a sharp upward trajectory since the release of 2019's Love & Light EP. 
The record is a confidently slick affair, a 14 track, feature-less set that strikes a clever balance between sounding both joyously hopeful and cooly serene while nodding to the current Afrobeats superstars. Its current single, Focus, has seen his sound reach new territories, recently becoming his first headline entry on the UK's Official Afrobeats Chart.
Below, Joeboy tells us about the journey to his debut album, plans to switch up his sound, and ambitions to become the next global superstar.
I wanted to drop the album early last year, but the pandemic came through.
I just had to hold on and see how best to promote the album in a different timescale because the pandemic actually changed everything. I decided to hold on and push it to the summer of last year but then #EndSARS happened and I didn't feel it was the right time to put out an album, so I decided to put it out early this year.
I think everything happens for a reason.
I think this was the best time actually [to put out the album] because the reception has been beautiful. It's the Number 1 album right now on Apple Music in Nigeria and like seven other countries - I'm so happy for the feedback. In terms of how the record came together, during lockdown I just had more time to experiment with different sounds and concepts and to make more music so that's how it happened for me.
My journey to this point has been beautiful.
I always loved music and I always wanted to be part of music. I enjoyed watching people sing or make music and it was something I really loved from a young age, but I just didn't see myself making music professionally. As destiny would have it, my life just went in that direction and I realised that I actually could do this professionally.  I've come to learn a lot and I've been able to experience so many different things and cultures through music. I'm just so happy and I haven't regretted it at all.
I'm so happy how Focus is doing right now.
I think it's such a great song. Other personal highlights on the album for me have to be Count Me Out and Police. I'm actually shooting videos for a lot of songs on the album.
Afrobeats has gone really far, even in the UK.
I feel like it's just a major sound now. In terms of Afrobeats artists I admire, it would have to be Wizkid, Davido, Burna Boy, Mr Eazi and there are so many that I couldn't even mention them all. I really like J Hus and Pa Salieu too.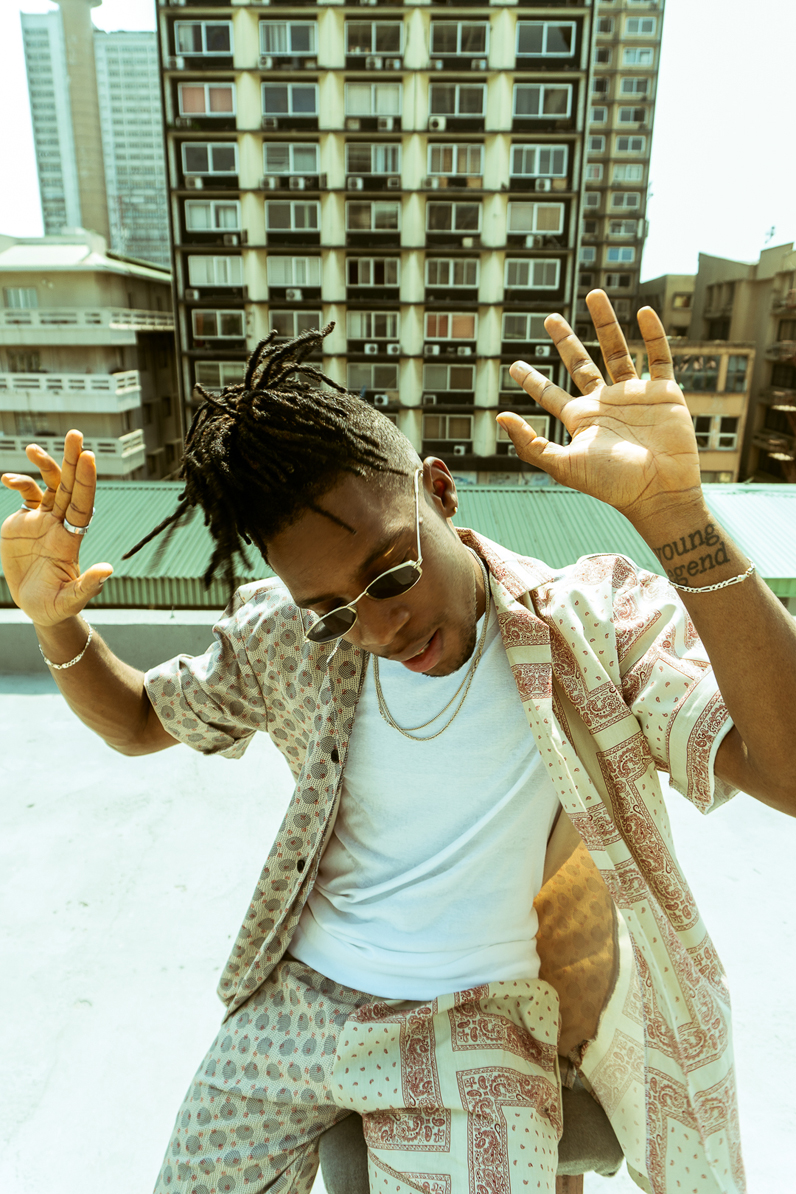 I would love to continue taking my sound outside of Africa.
To Europe, South America, and probably Asia too. I really want to keep spreading my sound because the ambition I have is to be a worldwide known artist, a worldwide superstar. That's where I see myself in the next 3 to 5 years. I want to work with new artists and I'm going to be collaborating a lot. I also want to be that artist that helps a lot of young, up and coming artists to come up on the scene. Someone gave me a chance so it's only right that I use my platform to help others up too. 
You might see Joeboy on a drill beat in the near future.
You might see Joeboy on some Latin beats, or something. I'm definitely going to do things differently and adding more to my catalogue. Also working with different people from different regions and different places. And hopefully, when the pandemic is over, I can start touring around the world to share my music with some of my supporters and some new fans.