JLS have signed a new record deal and plan to release a new album to coincide with their 2021 reunion tour. 
Aston, Marvin, JB and Oritse have signed a deal with BMG records - home to the likes of Kylie Minogue, Iron Maiden and Dido - to record their first new music in almost a decade.
In an interview with The Sun, Oritse Williams said: "We've signed to BMG and when that flame was reignited for making new music, nothing could stop it. We're putting together an album and a couple of singles.
"It feels like the time is right. And whatever this next chapter for us brings, JLS chapter two is very exciting. We get to be musicians and experiment in the studio and figure out what our sound is, because we don't know what the JLS sound is in 2021."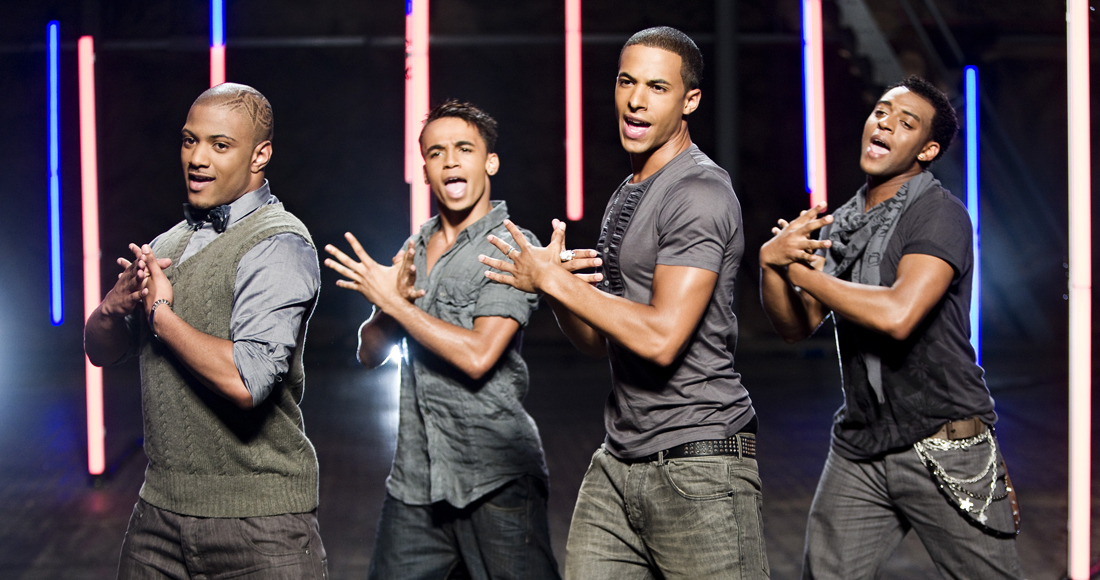 JLS in 2009
JLS released four albums between 2009-2012 and scored 12 Top 40 singles, including five Number 1s, shifting over six million records. View JLS's Official UK Chart history in full here.
Marvin Humes revealed the group are  "three, possibly four tracks already down" into their new album, and have reunited with songwriter Wayne Hector, who penned their Number 1 hits Beat Again and Everybody In Love." 
"In our opinion [the new songs] are very good and when BMG heard those records and offered us a deal, we couldn't refuse. We have loved being back, and hopefully we'll work with some amazing people too."
JLS's 28-date reunion tour kicks off in Glasgow on October 20, rescheduled from its original June start date due to the pandemic. 
Test your 2000s music smarts with our Pop Genius quiz below: