James Marriott on debut album Are We There Yet?: "I don't plan on stopping"
The internet star turned indie-rock musician is hustling hard to get to where he wants to be.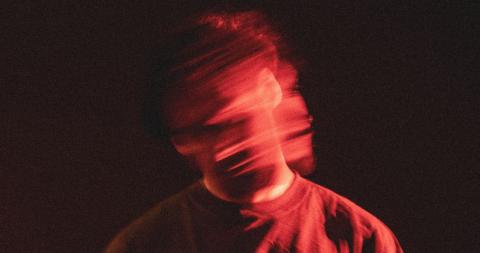 James Marriott is a fast worker. 
Having debuted as a musician in 2020, it's taken him just three years (lightning speed in modern music industry terms, basically) to build a steady, core audience of fans of his shimmering indie-rock and take that foundation and build his debut album, Are We There Yet?
"My friend described the album as 10 songs to dye your hair blue to," James tells us when we call him up to ask about it. "it's fairly eclectic in its approach to sound. I don't think there's a person that will listen to the album and go, 'there's not a single song here that I can enjoy.'"
Hi James! You've just released your debut album, Are We There Yet? how are you feeling? I imagine it all doesn't seem real
I'm very excited! I'm excited for people to listen to it, I'm excited to hear what they think. But then I do feel like in the blink of an eye, this [release] will be over with and I'll be moving on to the next thing. 
You started releasing music independently in 2020 - in the modern music industry, three years to release your debut album is not bad going at all!
I am very lucky. Everyone always speaks about this idea that you have your whole life to write your debut album, but then only a year to make your second. This was a year's work for me, and I don't plan on stopping. A lot of the music I made as a kid has not made it [this far]. Honestly. because none of it was very good. But now...I'm very grateful to be surrounded by some very talented musicians who've helped me craft my sound. 
When was the point that you started writing consciously for your debut?
I would say it was around May or June last year. But Denial, another song on the album, has been in the works for the longest time. That was probably started in February last year, that riff has always been there. They say that those riffs that just fall from the sky are usually the strongest. I've had that in my head since I picked up my guitar again to play live music.
Denial is probably my favourite song on the album, by the way 
Thank you! That's nice to hear, because it's always so difficult when you have something in your head which sounds and feels so...iconic...to be able to translate that back into production is really difficult. You have to try and recreate how it sounds in your head. I actually listened to Denial earlier today, and I think we got it right! 
It draws from a lot of inspirations; Biffy Clyro's Mountains, Sex by the 1975. I also made it to make the listener feel how they might when they turn on Mr Brightside by the Killers. You can almost imagine 18 year olds jumping up and down to it.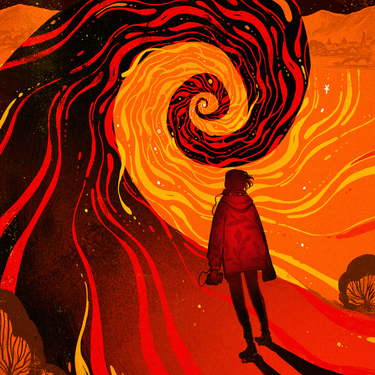 You started your career off as a content creator in YouTube, and I know you're really good friends with Will from Lovejoy, who also got a similar start. Lovejoy are a really good example of being able to transition away from content creation into music; I don't think anyone thinks of their past anymore
Looking back, it was a very good idea for him to start a band! Like you say, you do start to forget his content creator past. There's Fizz too. I do think I personally still have a bit of an uphill battle in that sense, but I can't deny the privilege that I have in terms of having an audience that are willing to listen to whatever I create. Even if it's terrible!
I also think a lot of artists now look at social media as tools to make them seem more approachable and real to an audience. When you connect with someone, if they can make you laugh, they can also make you cry. I think that's an entirely important vehicle for a lot of musicians.
It's also a big blessing to you as well - because you understand social media so well, and stuff like TikTok is quickly becoming the most important tool for musicians 
I think the struggle for me is I really cringe a lot with music TikToks. I'm trying my best to lean as much into that as possible and make them as ironic as I can. But I also know it's almost intrinsic for any artist these days, unless you're someone like Picture Parlour, a live act who can just go and play festivals and grow audience organically. But yeah, if you want to get in a young audience...get on TikTok!
Are We There Yet? by James Marriott is out now.