Is there anything Harry Styles can't do?
The singer-turned-actor is now turning his attention to TV producing, and has been named as the executive producer of a new sitcom.
Debuting this Autumn on US TV channel CBS, Happy Together sees a married couple played by Damon Wayans Jr. and Amber Stevens West have their suburban family life transformed when a young popstar played by Felix Mallard moves in.
So why is Harry involved? Turns out Happy Together is inspired by his own life. The story takes influence from when Harry moved in with his friend Ben Winston, executive producer on CBS's The Late Late Show With James Corden, and his wife.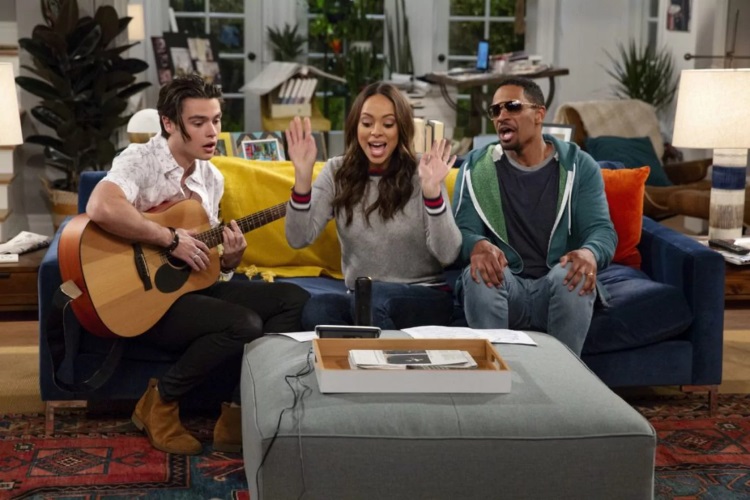 A scene from Happy Together. Credit: Cliff Lipson/CBS
Judging by all the projects Harry is juggling at the moment, we imagine that may throw plenty of spanners in how homelife works, although Harry is on tour a lot, which means he wouldn't be around making any mess, right?
The show will air on Mondays at 8:30 p.m. It is currently unknown if the show has been/will be picked up in the UK.
Happy Together is Harry's first time behind the camera for a TV project, although he has already impressed in-front of one in Dunkirk, the 2017 war movie directed by Christopher Nolan.
When it comes to music, both Harry's debut single and album reached Number 1 in the UK. Click here to view Harry Styles' full UK chart history.