Emeli Sandé and Revival team up with Jools Holland and GeO Gospel Choir on Brighter Days
The reworked track is released this Friday July 21
This week, three formidable names in British music team up on a euphoric reworking of Emeli Sandé's Brighter Days, as the Scottish singer-songwriter joins forces with Jools Holland and GeO Gospel Choir; all under the scrupulous ear of Revival Records.
Originally written during lockdown and included on her fourth studio album, 2022's Let's Say for Instance, Emeli last year described Brighter Days as a track 'inspired by the truth that even in the darkest moments, there is always hope.'
Now, Emeli's enlisted the talents of the Revival collective - comprising vocalist Christopher Peyton, producer James Reynolds and producer- Paul Gardner and Mousse T. - on a brand-new version of the song; and we've had a sneaky First Listen.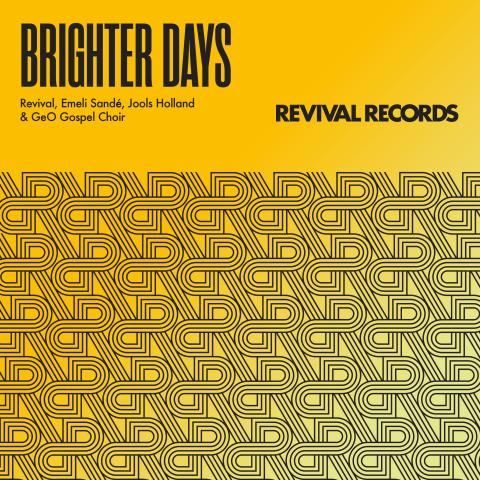 Taking what was already a soulful story of optimism and adding a summer-ready spin, this reworking of Brighter Days sees the song transformed into a euphoric dance track. Boasting elements of nostalgic nineties piano house, soaring strings and an incredible vocal richness with the addition of GeO Gospel Choir, the track's elevated to a whole new level.
Chatting about the track, Emeli says: "When I first heard the track I was really blown away, it really dug so  deep and it really made me feel new feelings for my own song, which is very rare.  Revival really brought an element of depth and soul, and I love the gospel element so much."
Revival add: "It was a great honour to partner with Emeli on our fourth release and turn her beautiful song Brighter Days into a dance record that we hope will uplift people around the world. When Jools Holland agreed to bring a killer piano solo to the party we were certain everyone would dance to the music."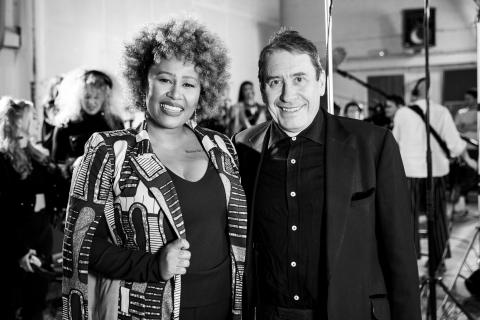 Jools Holland comments: "I was invited to be part of this by the legendary genius and dance producer, Mousse T - I was so delighted as it's right up my street. You get a choir and a fantastic singer on top, with a great rhythm track, great bass player, great vibrations, having all these people in one room, being a servant of the song, it's so exciting to hear."
Emeli Sandé and Revival's Brighter Days (ft. Jools Holland and GeO Gospel Choir) will be released Friday 21 July via Revival Records.