Ella Henderson is firmly on our list of pop comebacks we're rooting for in 2020. She hasn't yet managed to get that elusive second album out (her debut Chapter One was released five years and eight months ago, but who's counting?), but her bounce back after being caught up in label drama a few years ago (eventually signing to Atlantic Records' Major Toms/Asylum) has been remarkably strong.
2019 saw Ella land a Top 10 hit with Jax Jones collaboration/dance-pop belter This Is Real, while her guest spot on Sigala's We Got Love proved her versatility beyond big vocal moments. The next step in her return is a new headline single, titled Take Care Of You, which is out this Friday (June 12) and serves as the lead track from her new EP, which arrives this summer.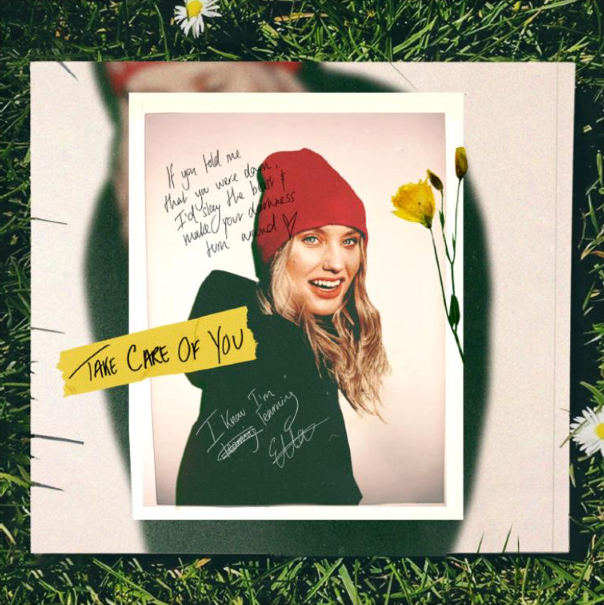 Ella has assembled an impressive line-up of pop hitmakers on the track, co-written with Julia Michaels and Justin Tranter, whose recent work include Selena Gomez's Rare album and 5 Seconds Of Summer's Youngblood. Production comes courtesy of Daniel Blume and Joris Mur, plus Noel Zancanella, who alongside credits for Taylor Swift, Shawn Mendes and Ariana Grande, co-wrote and produced Ella's Number 1 hit Ghost. So far, so very exciting, right?
"I know I'm learning, I know I'm young, but when the s**t gon' hit the fan, I'll be the one," Ella sings over barely-there synths that steadily build into a full-on pop-house extravaganza lightly dusted with string section flourishes. 
As you might have guessed from those lyrics and the title, Take Care Of You is about always doing your best to help those you love - including yourself - through difficult times. Ella explains: "When I wrote Take Care of You I couldn't put into words how I was feeling, but alongside two of my favourite writers in the world, Julia and Justin, they helped me turn my thoughts into song. This song is for everyone I love, as well as a message of self-care - a personal reminder to look after myself, both mentally and physically."
Update: Watch Ella's Take Care Of You music video: