It's finally happened. Dua Lipa has released her debut album! 
After landing two hits on the Official Chart in 2016 with Hotter Than Hell and Blow Your Mind (Mwah), the London singer has bagged herself another three Top 40 singles this year, with her own track Be The One as well as No Lie with Sean Paul and her Martin Garrix hook-up Scared To Be Lonely.
So why has it taken six single releases to get to point of releasing an album? Dua explains that the time of her initial breakthrough was also when streaming took its hold on the Official Chart, forcing her team to have a re-think on their release strategy. 
A couple of months ago we had a chat on the phone with Dua on the phone. At the time she was in Los Angeles finishing up her album and recording a big collaboration that later turned out to be with Chris Martin(!) More on that below...  
Hello Dua! Whereabouts in the world are you today? 
"I'm in L.A and jet-lagged! It feels like five in the afternoon for me but it's actually 9am."
Oh dear. Have you had breakfast yet? 
"Right now I'm making scrambled eggs in the house I'm staying in in L.A, in a place called Studio City."
What's the secret to great scrambled eggs?
"Add cheese and sun dried tomatoes. And some avocado on the side, obviously. Oh, and spring onions too."
So what's the agenda for your time in L.A?
"I've been working lots, writing some more, finishing off the album… it's been really crazy – I've been working with some amazing people. It's easily my favourite trip here ever. A couple of things have happened where I've had to stop and pinch myself."
Come on, you have to tell us what's happened.
"I can't just yet. Basically I wanted to get some features on the album, so that's why I'm here. That's the crazy thing. I don't want to say who yet, just in case." [UPDATE: This later turned out to be Miguel on current single Lost In Your Light and Chris Martin on album track Homesick]
But can we take it that it's all coming together nicely?
"It's all coming together, yes."
Excellent. What's the 'mood' like in America the moment?
"I think it's f**king awful what's happening, but I'm seeing a lot people working together and fighting for what they believe in, which is f**king amazing to see. When I landed in L.A the protests were going on outside. It was quite wonderful watching people stand up for they believe in. People need to keep fighting for what they believe in. I think it's heart-breaking, the discrimination… I don't even know how to put it into words. It's good that people aren't giving up and not letting him get away with it.
"A lot of songwriters I work with are very passionate about what's going on and it's really influencing their creativity – hopefully for the better. It'll be interesting to see what music comes out of this situation."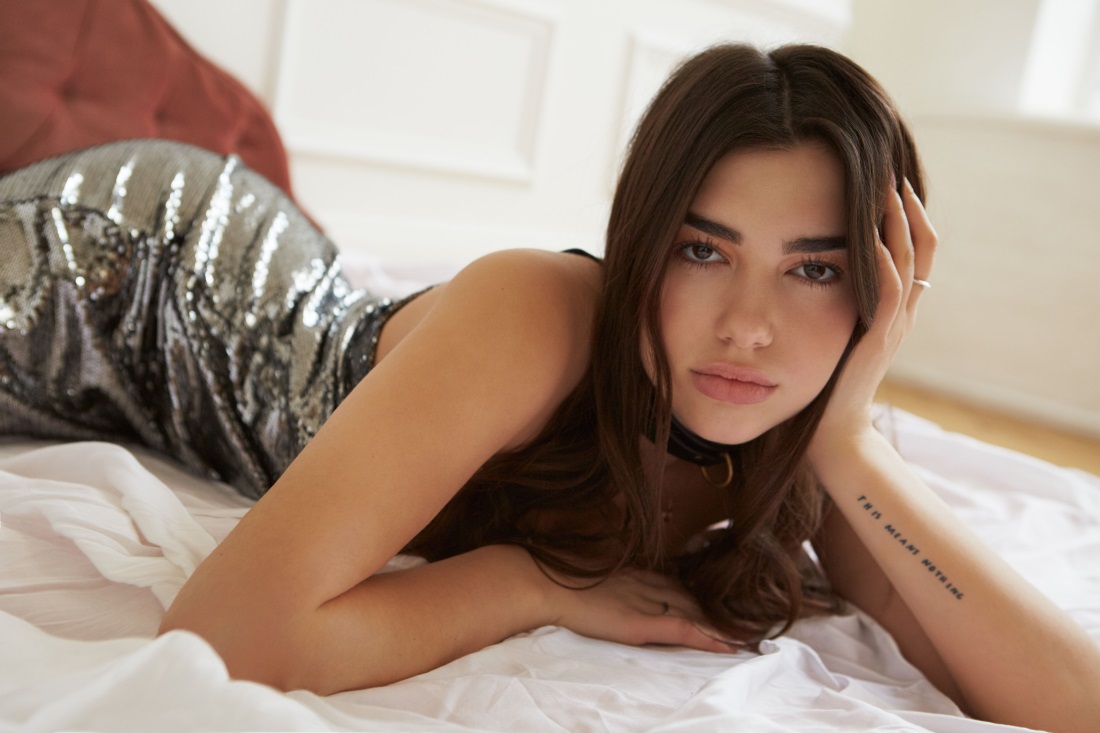 Absolutely. You may not be in the UK at the moment, but rest assured you're just about everywhere here right now. 
[Laughs] Oh, god! It's so crazy how things have come together like this. I love that people are liking Be The One. It all feels very special."
You currently have three(!) songs in the Top 40. Was it always the plan to bash us all over the head with as many songs as possible at the same time at some point?
"You know what, I'm going to say yes, because that's a better answer than the truth that it was all a complete accident! So yes, I planned this, I knew this was going to happen. [Laughs]" 
As far as new artist breakthrough strategies go, it's an impressive one.
"Seriously though, you never really know how things are going to do so it's really exciting when things turn out this way. I'm beyond excited to see what 2017 is going to bring. Beyond excited."
Be honest with us, which of the three songs - Be The One, No Lie and Scared To Be Lonely - is your favourite?
"Be The One, because it's my baby. But I f**king love Scared To Be Lonely and No Lie. I'm genuinely proud to have had the opportunity to work with such great people. Things couldn't be going any better right now." 
MORE: Dua Lipa's complete Official UK Chart history
Be The One has really taken off now, which must be nice, because when you first released it back in 2015 it sort of slipped under the radar in the UK...
"It's crazy – we didn't expect it to do what it did around Europe so we sort of skipped the UK with it first time. It only felt right to come back to it."
Breaking new artists has become a tricky business these days, hasn't it? What do you think you've done differently that's worked? 
"I think it still is difficult with streaming and stuff and because the music industry is changing to quickly. But I think social media has given leverage to so many new artists to get out there and communicate with fans. Performing live is important as well in terms of breaking a new artist."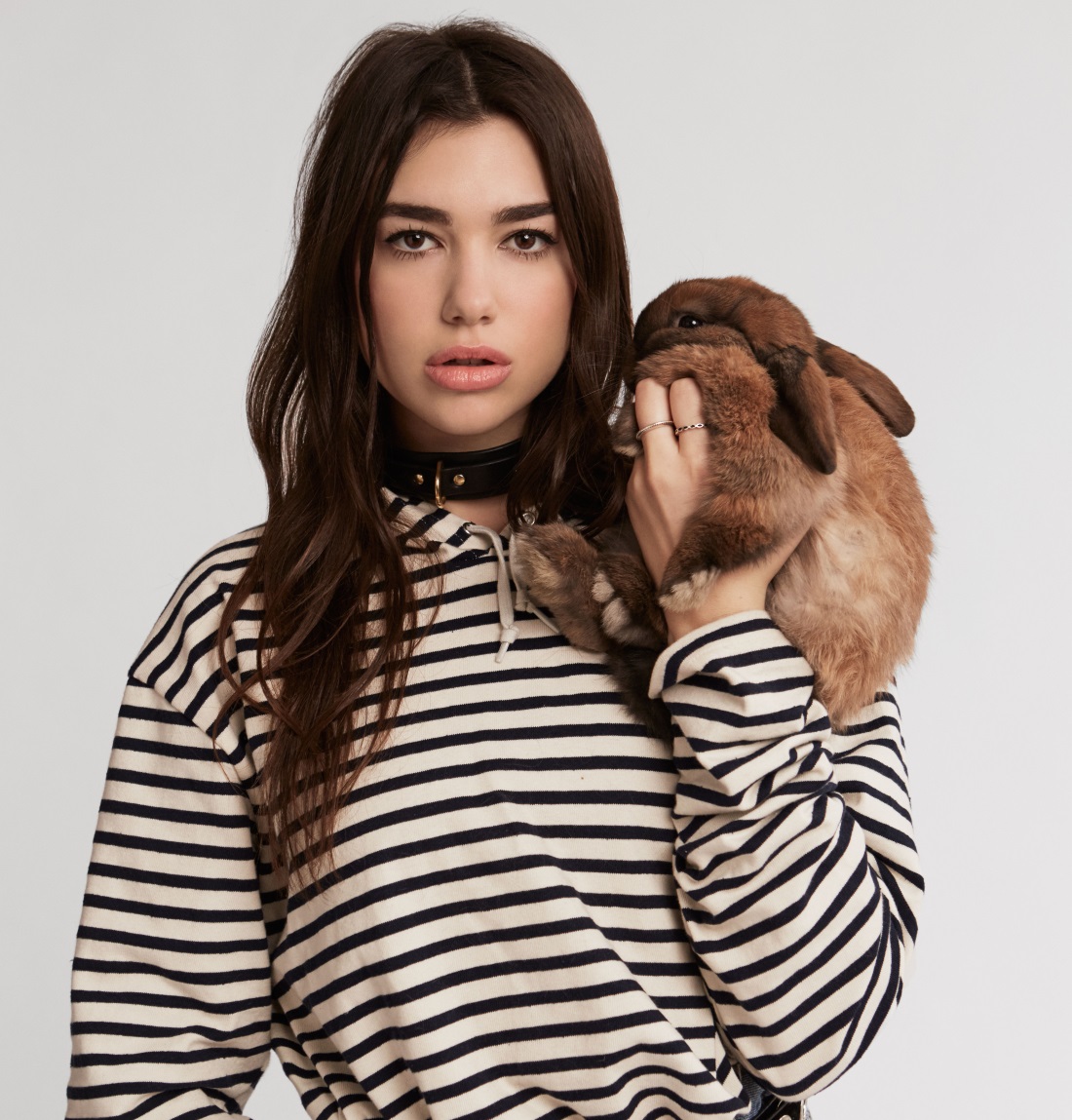 It does feel like everyone is starting to figure it out again though, doesn't it? 
"I think there will come a point where everyone will figure out how to break an artist through streaming, and it'll be great. It's just so new and different at the moment. It's going to be fine."
"It's going to be fine."
"It will! I've been very lucky to have had the support I've had from the label and radio."
Being a popstar is hard work these days, isn't it? As well as writing, recording, promoting and all the various label meetings you probably have to sit in, you've got to constantly be interesting on social media.
"The thing is, I've grown up with social media so it feels like second nature to me. So many people ask me if I do my own socials and of course I do, completely. It doesn't feel like work to me. I love doing it."
Have you ever been asked to hand the keys over to you social media accounts?
"Oh god, no way. I couldn't. I'd be so annoyed – I know something would piss me off. No-one tweets for me!"
Be The One now has two music videos, which one do you prefer?
"I'm going to say the most recent one because it's given me the chance to show the song in a whole new light. I also got to work with Ansel Elgort, who was f**king cool. Plus it's just exciting to put out a new video because it makes the song feel new again. Obviously I love the old one too. 
You should just blow the budget for this album campaign and make three more Be The One videos.
"Yes, f**k it – all on the same song!"
You've pushed the album back from February to June, but now seems like a great time to release it, no?
"It does and it doesn't. Obviously things are going really well, but I think they're going to get better. I've got a new coming single out and… June feels like the right time."
This big collaboration better be worth it, right?
"When I come back to London I'll be able to talk about it I promise. Because nothing is set in stone at the moment I want to keep it to myself at the moment."
That's fair enough. Can you tell us about a song on the album that you think you've well and truly nailed?
"I'm really excited for my next single. I think it's going to be a fun one. See, I feel like I'm talking in code right now!"
Okay, we'll stop asking. 2016 was a great year for you - was there one standout moment when you were felt, 'Okay, this is all getting quite big and serious now'?
"Probably this L.A trip I'm on right now, but I..."
...you can't tell us.
"Sorry!"
Is it a collaboration with Pitbull?
"It's really not. I know you so badly want one though!"
Dua Lipa's self-titled debut album is out now.