Britney Spears announces release of memoir The Woman In Me
Brit's memoir is set to be released later this year.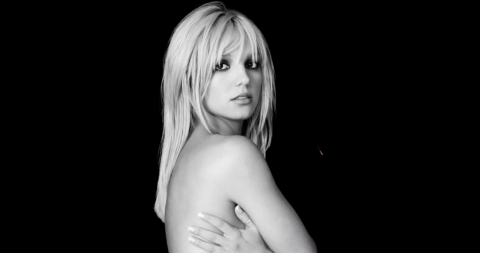 Britney Spears has announced the release of her long-awaited memoir, The Woman In Me. 
Called a "brave and astonishingly moving story about freedom, fame, motherhood, survival, faith and hope," The Woman In Me is expected to be published October 24 of this year.
The title, of course, comes directly from a lyric in one of Britney's own songs, I'm Not A Girl, Not Yet A Woman.
The book is set to be published by Galley Books, an imprint of Simon & Schuster, who won the rights to Britney's story in a bidding ear. 
"Britney's testimony in open court shook the world, changed laws and showed her inspiring strength and bravery," Jennifer Bergstrom, the SVP of Galley Books said in a statement. "I have no doubt her memoir will have a similar impact - and will be the publishing event of the year. We couldn't be more proud to help her share her story at last."
Of course, The Woman In Me's launch comes a few years after Britney finally overturned her court-ordered conservatorship in 2021, which had been in place for over 13 years. The publicity attached to the case - and the visibility of it - can be attributed to the Free Britney movement, an initially small, guerilla group of fans who were determined to help Britney earn her legal freedom. 
As a pop star (and boy, is she a pop star), Britney is by any metric one of the most successful performers of her generation. She has earned six UK Number 1 singles and a staggering 24 UK Top 10 entries in a career that now spans nearly 30 years. While Britney hasn't released an album since 2016's well-received Glory, last year saw her lay her original vocals down on a track for the first time in over half a decade.
A collaboration with Elton John, Hold Me Closer debuted at Number 3 on the Official Singles Chart, the highest new entry of that week. 
Related Singles and Albums