This week sees Aston Merrygold return with his new single, called I Ain't Missing You.  
The track arrives almost exactly a year after his first post-JLS single Get Stupid, in which time he's been holed up in the studio figuring out his new direction. We phoned him up to find out what he's come up with...   
Hello Aston! It's been a year since we last heard anything from you. What's been going on?
"Mainly I've just been travelling around the world, which has been great. After (previous single) Get Stupid, I took a bit of time out to reevaluate everything. I've worked on the new single and got the record where I want it to be and now I'm back where I want to be. I'm BACK!"
Yes you are, and with a new single, which is out today! We're loving its mix of dance and old school garage…
"Thanks man. A load of my friends are garage mad, and anyone in their late twenties will remember when that sound was huge when we were younger. I'm trying to put this whole new revelation of dance that everyone's loving - like the Skrillex/Diplo sound, but still has that British feel to it. MNEK does it really well. At the same time, I wanted to make sure it was a sound that I enjoy performing. This song just came out of just vibing with the producers LDN Noise. It came out of nowhere to be honest - there's no major mad big break-up story or anything behind it."
Can we just say that we think it sounds a lot more like how a post-JLS Aston Merrygold solo single should sound than Get Stupid did?
"I think the thing is, I love a lot of different styles of music across the board, so that was me trying something different. When the full album comes out, it'll be an amalgamation of loads of different styles of pop and everything that I enjoy listening to. The first single was more me testing the waters with a straight up pop song. It was very above board, all very clean. But I've got to the point now where I'm like, I'm 28, f**k it – if I like a song, let's just release it and get it out there!
"Because there was so much thinking with Get Stupid… it was so overthought. So this time it was a case of, let's record some songs, think about which ones we like the most, and release those. It's as simple as that. Before it was all a bit too tactical, because a certain kind of music was in the charts and apparently needing to be careful of this artist… I've been there and done that with JLS for seven years, and at times it was really frustrating. It needs to be exciting, and this song is exciting for me. It's about making your own scene, not following what's already out there."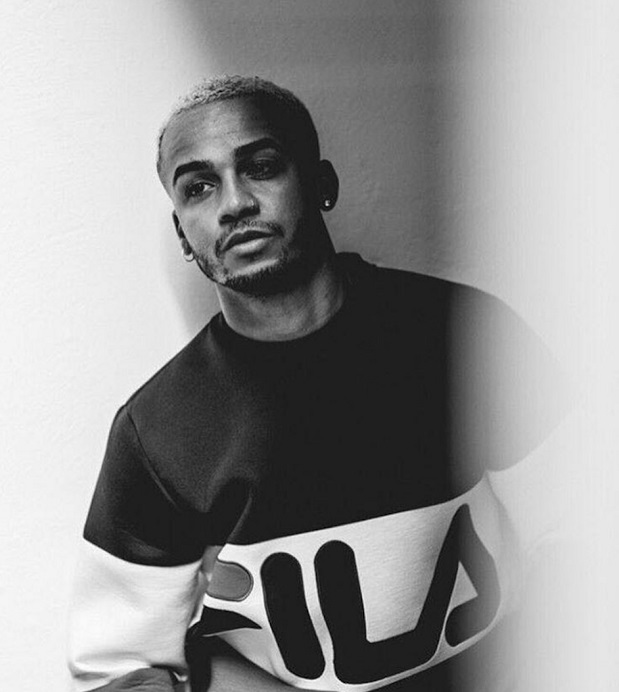 I Ain't Missing You is produced by LDN Noise, who are very much on the up at the moment (they've previously worked with Nick Jonas and Chris Brown). Have they worked on the rest of the album or have you been in with a mix of producers?
"A bit of both really! It's that funny one where you go searching for people you think you should work with, but then I thought, really, I should just work with people I actually like and enjoy working with. I think we've come up with some great stuff. I could walk to LDN Noise's studio in five minutes from my home. It'll be coming next year."
Back to I Ain't Missing You - you're throwing some properly amazing dance moves in the music video…
"The guys in the video are some of my friends in a dance group called Flawless, who were up against Diversity on Britain's Got Talent. I didn't want to hold auditions for the video – these are people I hang out with at my house. I asked them if they wanted to be in the video, and then we shot it like a week later."
Not enough popstars do proper dance routines these days, so we're glad to see you're flying the flag in that department.
"It's funny because we went through this era where there were people who were all-rounders – artists who could sing and dance like crazy - and then nothing. There are people who I think are still some of the best in the world – Chris Brown, Justin Timberlake, Usher – who don't get enough credit for it. My future live shows will be very interesting for me because I will be dancing!
We need to know - what are you burning at the start of the video?
"It's a bag of memorabilia."
JLS memorabilia?
"[Laughs] I knew you were going to say that! No it's not, it's a love letter that says 'love you always…'"
…but screw you?
"[Laughs] yes, basically that!"
Aston's new single I Ain't Missing You is out now.