The vinyl revival soared to new heights in 2017, with over 4 million records sold on the format within a year for the first time since 1991. To quote pop legends Aqua: life in plastic, it's fantastic.
With sales on the up, many new albums and singles are getting a vinyl release, plus classic LPs are being re-issued on the format or being pressed on wax for the very first time. Check out the latest Official Vinyl Albums and Singles Charts here.
Below is a round-up of the must-have vinyl releases still to come in 2018.
Dannii Minogue
We were beginning to wonder if this would ever happen, but we will soon be able to finally put the needle on it. Dannii Minogue is celebrating the 15th anniversary of her Top 10 album Neon Nights by releasing it on (pink and blue!) vinyl for the very first time on June 22.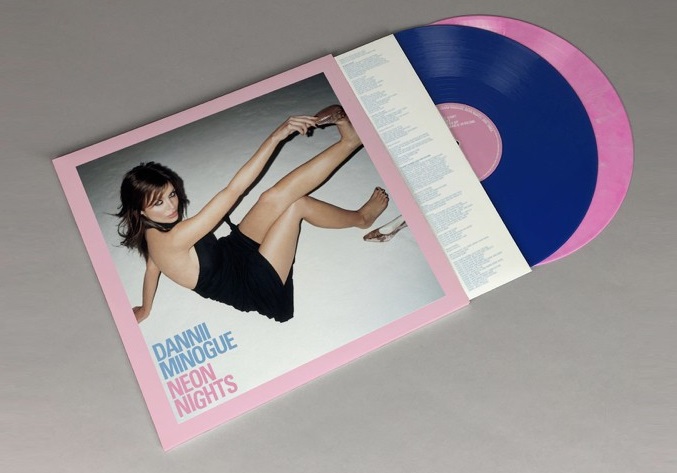 Titanic Soundtrack
You're here, there's nothing I fear! James Horner's incredible score for the 1997 movie, which includes Celine Dion's million-selling UK Number 1 single My Heart Will Go On, will be released on blue vinyl on June 22, exclusive to Urban Outfitters in the United States. How fitting it would be for UK fans to receive it via boat shipment. 
Eminem
Shipping on June 27, a red pressing of Eminem's second UK Number 1 album The Eminem Show is available to order from Urban Outfitters US (yes, another one!). This version is the first coloured reissue of the album, and first new production in five years.
Florence + The Machine
Flo and her almighty machine have had three Number 1 albums in a row, and will hope to make that four with new record High As Hope, out on June 29. Exclusive to HMV in the UK and JB Hi-Fi in Australia, a yellow incarnation is a stunning alternative to the classic black variant.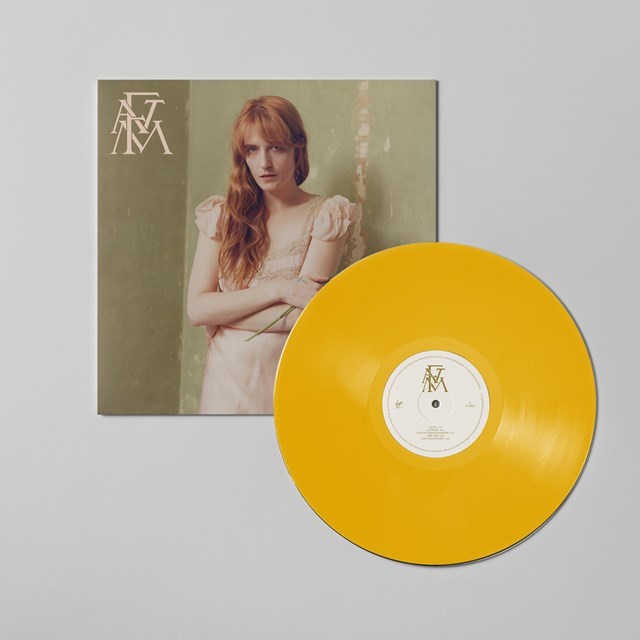 Gorillaz
Florence will have big competition on June 29 when Gorillaz release their surprise album The Now Now. Featuring collaborations with George Benson and Snoop Dogg, the album is being released on neon blue vinyl, with a deluxe box set being available featuring a 52-page booklet, art prints and badges.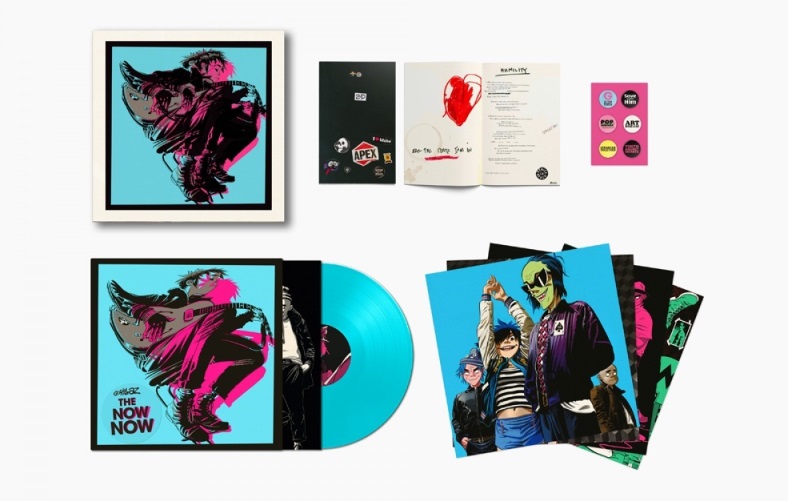 Guns N' Roses
As far as reissues go, Guns N' Roses have nailed it! The band's classic album Appetite for Destruction will be repressed, released June 29. However, it's the Locked N' Loaded edition that is the most exciting. Coming in a faux leather and wood cabinet, this special version - priced at £849.99 - is available exclusively on the GN'R webstore.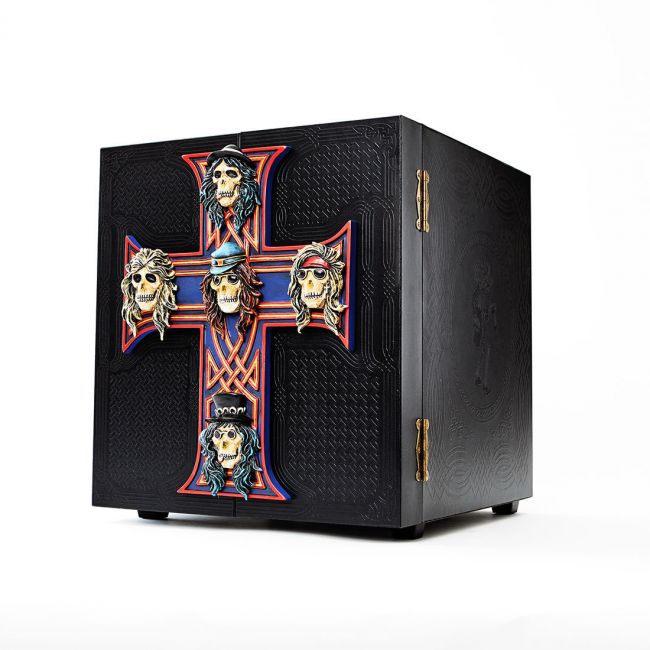 Back to the 80s - Madonna and a-ha
Rhino Records have announced a summer series of vinyl reissues, taking it back to the 1980s with a string of favourites being repressed. Madonna's Like A Virgin (previously only reissued on clear vinyl exclusive to Sainsbury's) will be available in white, while a-ha's debut album Hunting High And Low - featuring Take On Me and the UK Number 1 The Sun Always Shines On TV - is being released on clear vinyl for the first time. Both titles arrive July 6.
*NSYNC
2018 is the year that all of *NSYNC's non-Christmas studio albums finally make their way onto the vinyl format! The group's self-titled debut was released by Music on Vinyl on Blue vinyl earlier this year, but is getting another limited run of 2,500 copies on limeade coloured wax... in the US. We hope you can afford the shipping!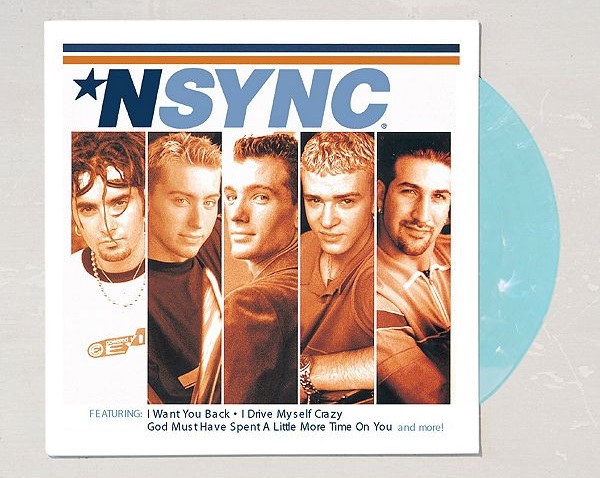 Urban Outfitters also have the world's only vinyl releases of No Strings Attached and Celebrity too, available on orange, and cotton candy colour plastic. All will be released July 6.
Years & Years
Ready to enter the world of Palo Santo? Years & Years are taking us on an other-worldly trip with their sophomore album out July 6, a concept record about life in a genderless dystopian society. Luckily, they also like vinyl there, and three varieties are available; black, clear red from the group's online store (with an alternate colour gatefold), and red on the US Urban Outfitters website (released July 13).
Call Me By Your Name
Now here's an interesting one! The soundtrack to the Oscar-nominated Call Me By Your Name has been released on vinyl already, but a peachy new version is being released on August 3. Limited to 7,777 copies worldwide, this peach-coloured version even has a peach smelling(!) gatefold sleeve. Only one emoji is appropriate here. 🍑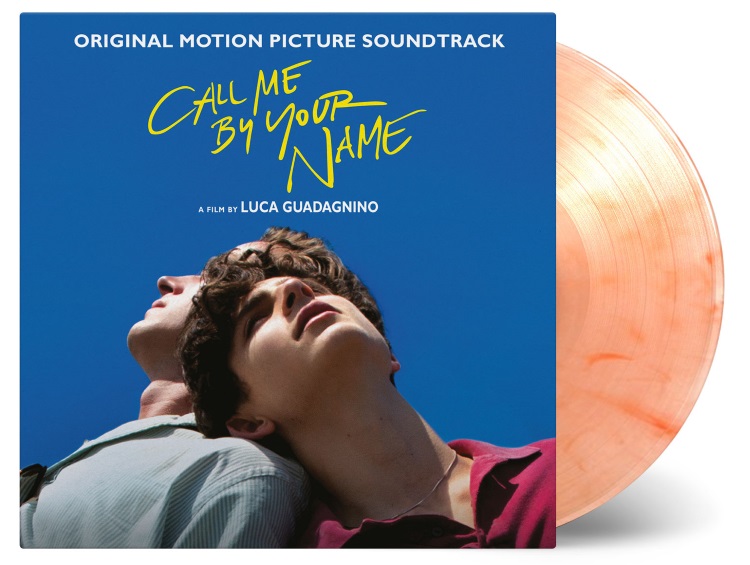 Beach Boys
After hugely successful albums featuring vocals from the late Elvis Presley and the late Roy Orbison, the Royal Philharmonic Orchestra will next collaborate with Beach Boys. The Beach Boys With The Royal Philharmonic Orchestra was released on June 8, while the vinyl version will arrive on August 19. The album will be pressed on black wax as standard, with Recordstore.co.uk stocking an opaque orange edition.