The vinyl revival soared to new heights in 2017, with over 4 million records sold on the format within a year for the first time since 1991. To quote pop legends Aqua: life in plastic, it's fantastic.
With sales on the up, many new albums and singles are getting a vinyl release, plus classic LPs are being re-issued on the format or being pressed on wax for the very first time. Check out the latest Official Vinyl Albums and Singles Charts here.
Below is a round-up of the must-have vinyl releases still to come in 2018.
Kendrick Lamar
Kendrick Lamar drops the Collector's Edition of his Grammy award-winning album DAMN on clear vinyl on February 16. The difference between this version of the record and the original? The tracklisting is back-to-front, because well, why not. "It plays as a full story and even a better rhythm. It's one of my favorite rhythms and tempos within the album," Kendrick explained to MTV.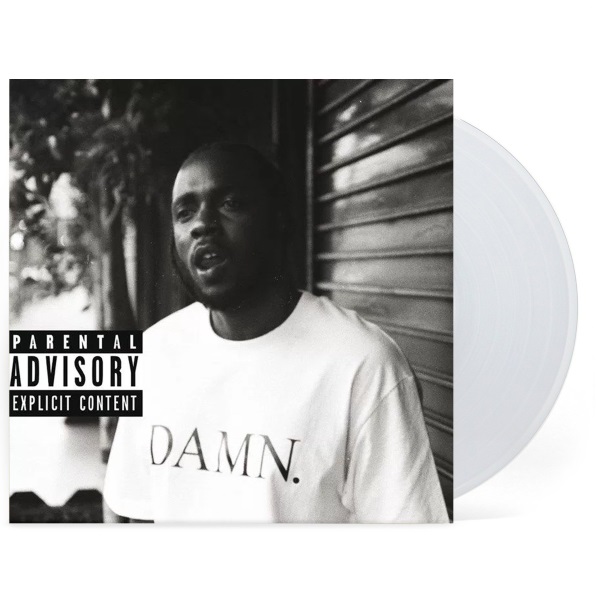 David Bowie
David Bowie has become the king of vinyl since its recent revival. His estate have been releasing special rarities and remastered collections since his death in January 2016, ensuring that David's legacy lives on.
Four of David's classic albums have been remastered and arrive on February 23. Low, Heroes, Lodger and Scary Monsters were released as part of the hugely popular A New Career in a New Town (1977-1982) box set in 2017, but will be available as standalone LPs for the first time since 1991.
Stage, a live album of recordings from 1978, also drops the same day. We hope you have deep pockets, Bowie fans.
Jumanji
It is safe to say that this record is HOT. Jumanji broke box office records across the world when it was released in December, and now the soundtrack is being released on 'flaming vinyl' limited to 500 copies. We can smell what The Rock is cooking, that's for sure.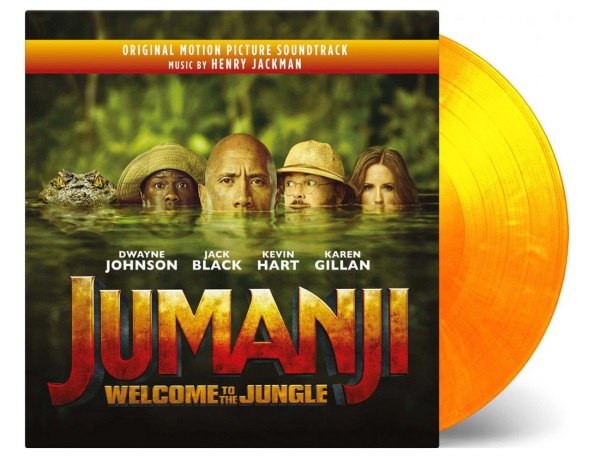 Bjork
Bjork's vinyl records are always as colourful as her music and her outfits, so it is no surprise that she has an aqua 12" single coming out. Remixes of Blissing Me with a blue/green hue will be released on February 23, and will never be repressed.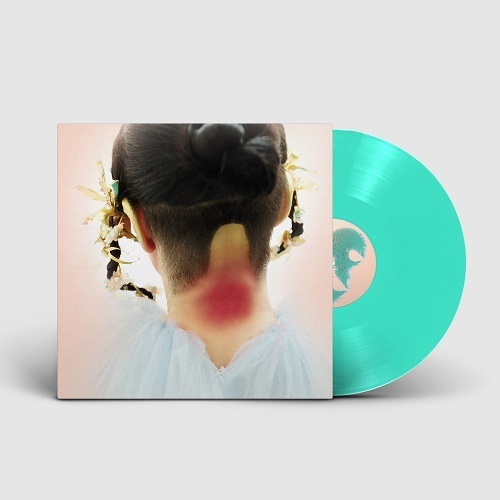 Annie Lennox
Annie Lennox has won the BRIT Award for Best British Female a record six times, and now one of the albums that led to her awards success is being re-released.
1992's Diva, which also won Best British Album at the 1992 BRITs, is being re-issued on March 2, as is Annie's covers album Medusa from 1995. Both are former chart toppers on the Official Albums Chart, so if you didn't get them 20 years ago, we would recommend these two this time around.
Avril Lavigne
Avril Lavigne's first three albums were pressed on vinyl for the very first time last year, and now Music on Vinyl are completing the quartet. Avril's self-titled fourth album will arrive on plastic on March 2, a limited run of 3,000 copies pressed on mixed black and silver wax.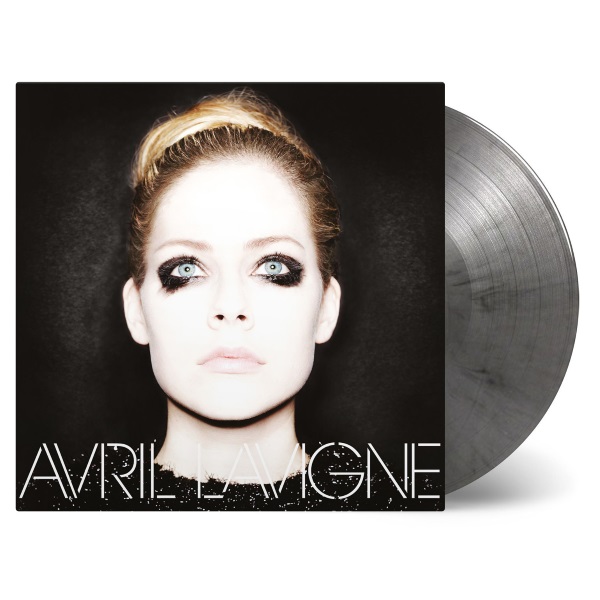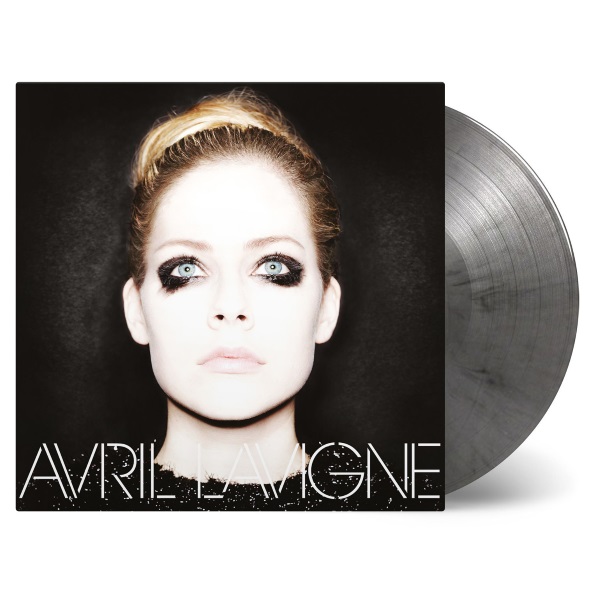 Pet Shop Boys
Pet Shop Boys die-hards have had it so good over the last year, and there's plenty more to come in 2018. Chris Lowe and Neil Tennant are reissuing all 11 of their studio albums released under Parlophone, with five already available. Three more, Please, Actually and Introspective will arrive on March 2, leaving Very, Behaviour and Bilingual to come later in 2018.
Embrace
More amazing coloured vinyl is on its way courtesy of Embrace. The Brit rockers will be hoping their upcoming album Love Is A Basic Need will become their 7th UK Top 10 collection, and with a very fancy orange version coming on March 2, they could be in with a good shout.
Noel Gallagher
Vinyl singles don't get much fancier than this. A Beautiful World from Noel Gallagher's High Flying Birds' Number 1 album Who Built The Moon? will be pressed in this psychedelic design on March 9. This one will be for playing and displaying we reckon.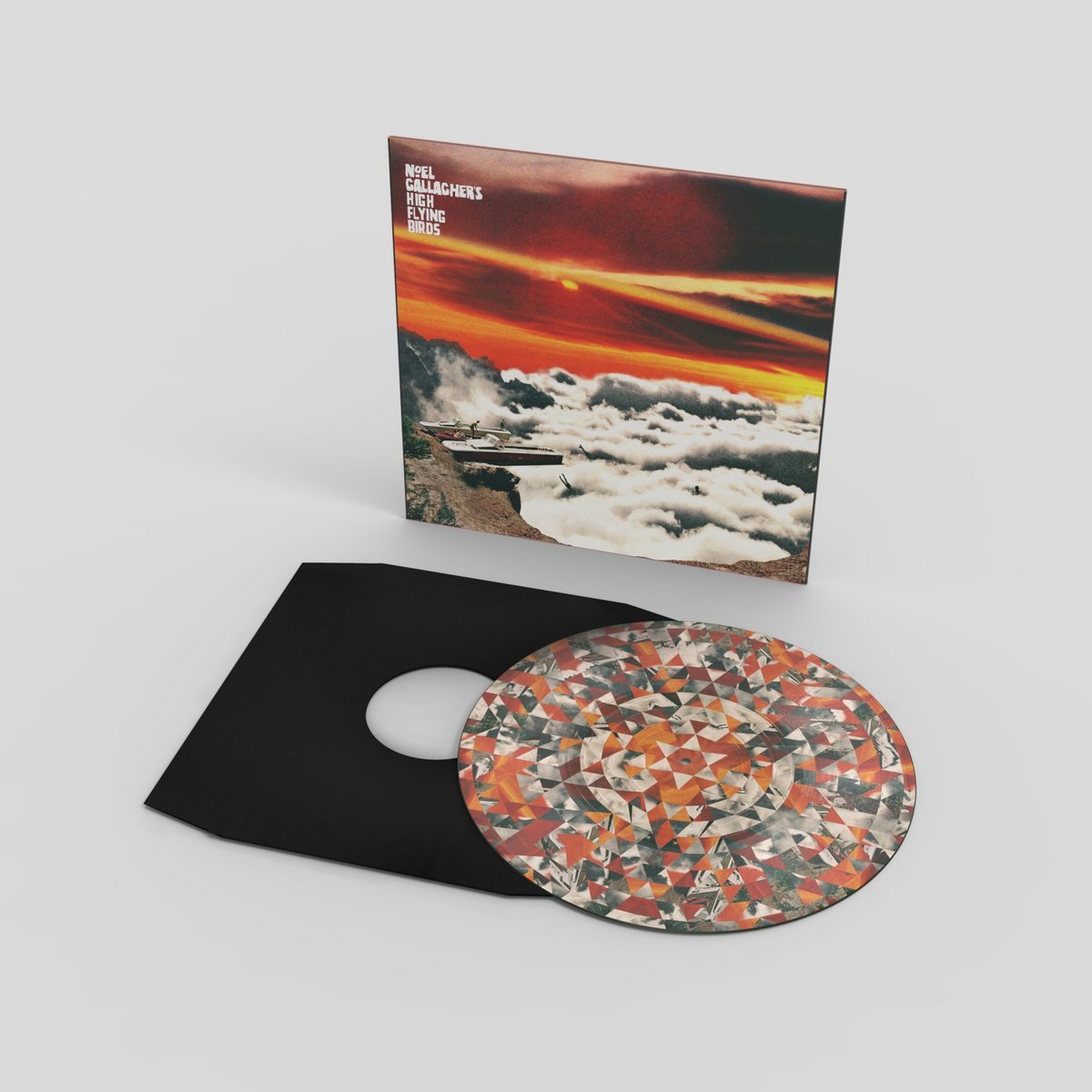 Post Malone
Post Malone's new album Beerbongs and Bentleys is on its way in 2018, but in the meantime, his debut record Stoney is finally getting a vinyl release here in the UK. Previously only available in the US on orange vinyl, Post Malone fans in the UK will be able to get their hands on the album on March 9.
Keane
Keane's debut album Hopes and Fears was a popular vinyl reissue last year, and now the group's second and third albums Under The Iron Sea and Perfect Symmetry will also be re-released on vinyl. We have a feeling these former Number 1 albums will be snapped up in droves when released on 2LP gatefold on March 23.
Lissie
Lissie is building up quite the impressive vinyl repertoire. After the singer's last album My Wild West was put out on a stunning translucent orange wax, her new album Castles, out on March 23, will have a limited run on purple alongside the usual black.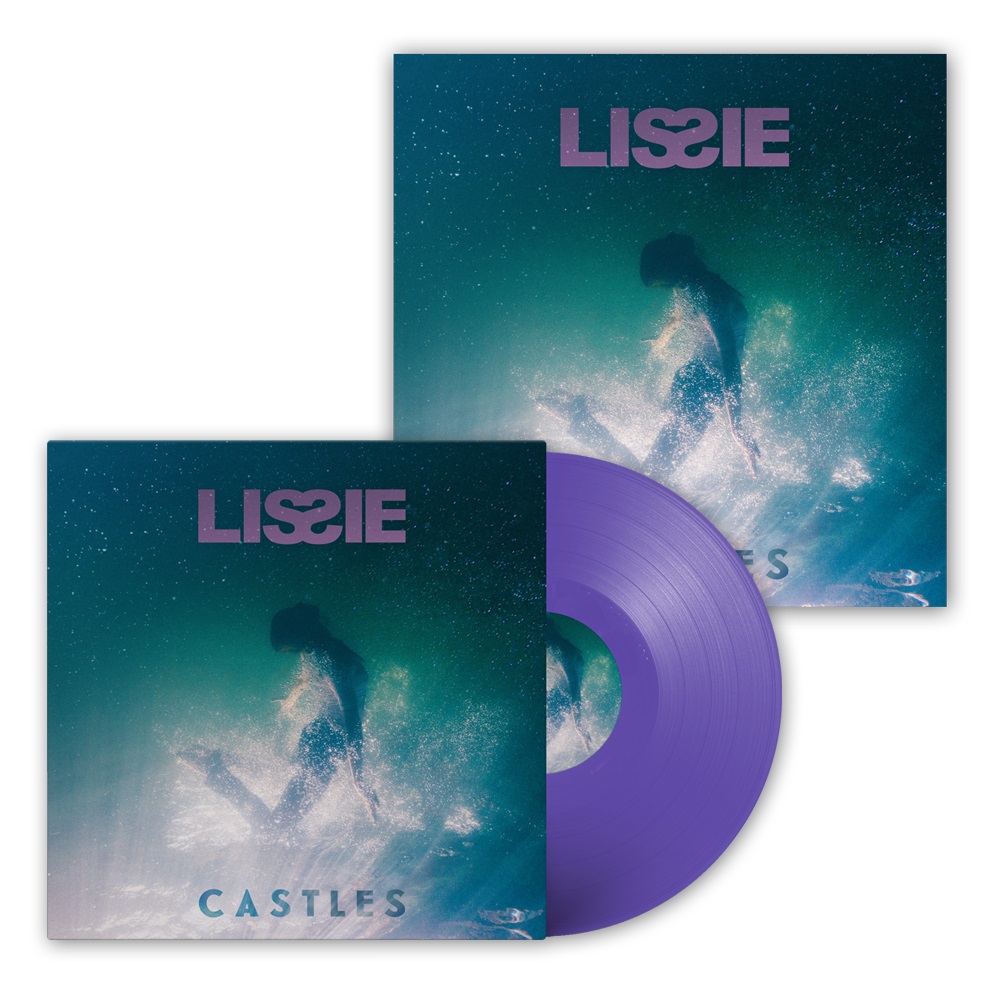 Led Zeppelin
Big news for Led Zeppelin's legion of followers – on March 23. 2003 live album How The West Was Won is available on vinyl for the very first time, in the lead-up the band's 50th anniversary in September .
George Ezra
If you've missed having George Ezra around, his second album finally drops on March 23. Titled Staying at Tamara's, the record will get a plastic release the same week - and HMV are making things even more interesting by releasing an exclusive picture disc.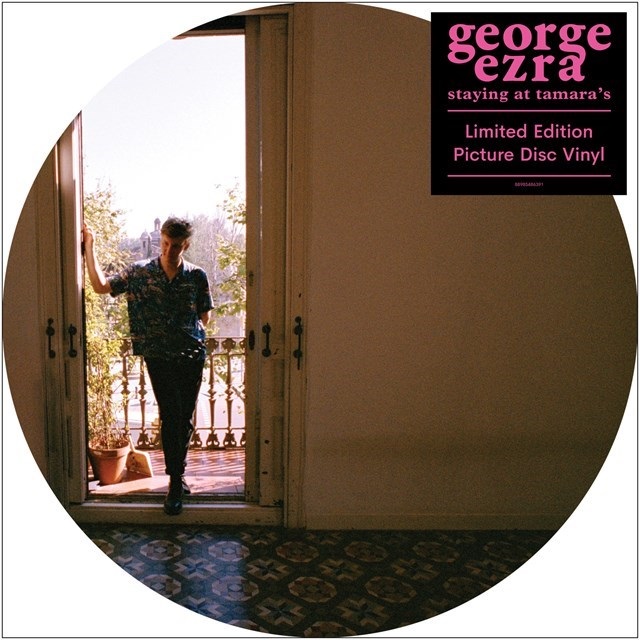 Manic Street Preachers
2018 is looking like a busy one for Manics - the band are playing the BBC's first ever Biggest Weekend festival, and their new album is coming soon. Resistance is Futile drops on April 6, available on classic black vinyl, red from their webstore, and there's a slick white edition coming along as well.
Kylie Minogue
If you're into both Kylie Minogue and vinyl, then you're in for a treat this spring. Out on April 6, Kylie's fourteenth studio album Golden will also be available in several (we mean LOTS) of different formats). In addition to the standard black version of the album, there is also a Super Deluxe Edition featuring an artwork book.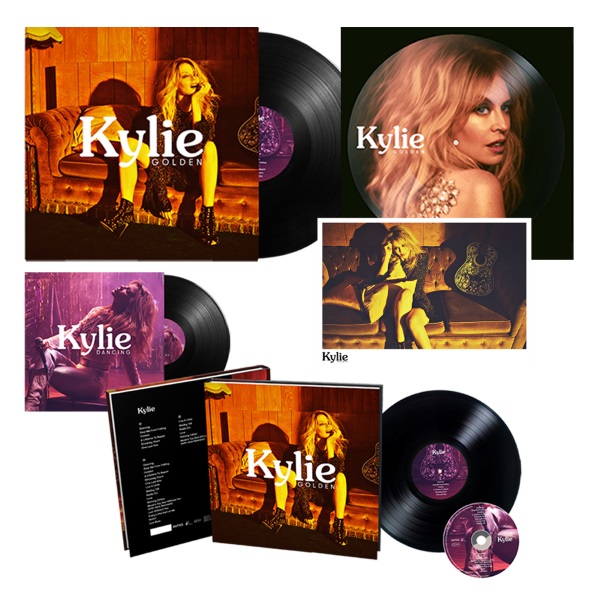 Kylie's official webstore has even more goodies, offering the deluxe edition with an extra special photograph for good measure. There's also a picture disc exclusive to Kylie's website; a bundle including a 7" version of the album's lead single Dancing; and HMV are also releasing an exclusive clear vinyl variant. If you want to get even more old school, you can even buy it on cassette.
And if that wasn't enough, 50 signed test pressings were available through Kylie's official shop, but it looks like you'll have a hard time getting your hands on those now - they're sold out. 
Charli XCX
Charli XCX's recent mixtapes Number 1 Angel and Pop 2 has drawn universal acclaim from critics, and now both 10 track collections will available on vinyl together. Arriving on April 20, Number 1 Angel will be pressed on red plastic, while a clear version of Pop 2 will be bundled alongside it. We'll put that on our Wantlist.
Kings of Leon
Pressed in the US only in 2010, Kings of Leon's Number 1 album Come Around Sundown will be re-issued later in 2018. While a release date is not yet fixed, the album is available for pre-order, so make sure to keep this one on your radar.