No, your eyes aren't deceiving you, that really is Prince William and Kate Middleton hosting the Official Chart on Radio 1.
The Duke and Duchess made a surprise appearance – on the Queen's birthday, no less – on Scott Mills' show to wish Radio 1 presenter Adele Roberts luck in the London Marathon this Sunday, and, while they were there, decided to make their radio presenting debut. Because that's how the Royals roll.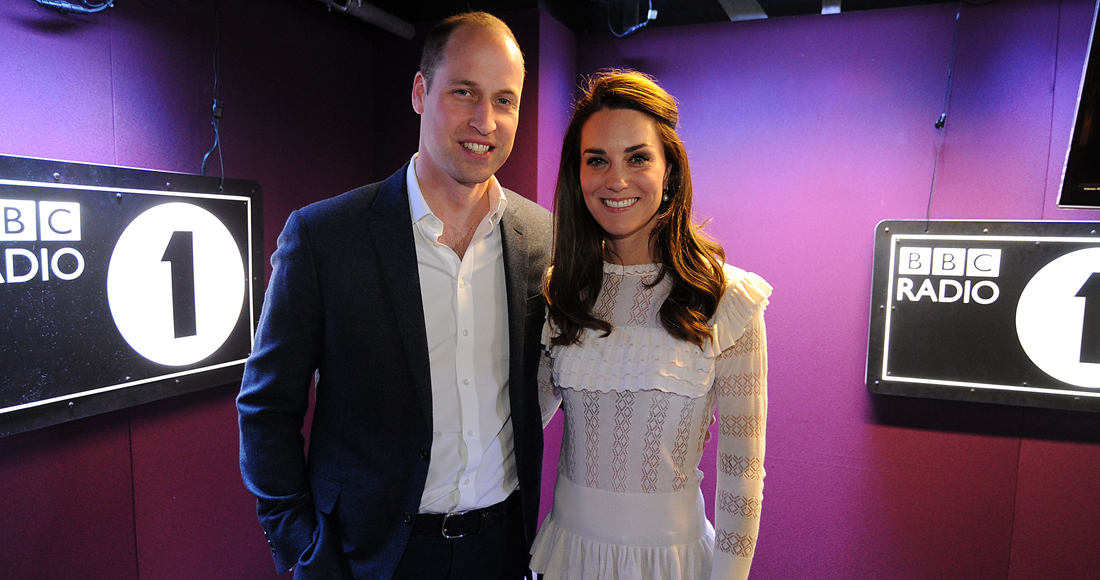 While the titles of King and Queen of Pop have been hotly contested over the years, there was no questioning of William and Kate's regal credentials as they breezed through their hosting duties on the show, with a little help from the Official Chart's regular presenter Greg James, of course.
William and Kate picked it up pretty quickly – even ramping up the tension as they announced the news that Ed Sheeran had indeed reclaimed the Number 1 spot with Shape Of You. Amazing. 
We reckon Greg could have found a couple of reliable stand-ins when he next takes a break. What do you reckon?
Listen back to the Official Chart on Radio 1 to hear William and Kate's presenting stint
All images: BBC Radio 1