Some cover versions of big hits actually manage what song purists would call the unthinkable – they charted higher than the original!
Remember, we're not talking about sales – the only numbers that count here are those all-important chart positions. The higher you go, the better, right? That's what the Official Charts are all about!
Calum Scott – Dancing On My Own
Britain's Got Talent star Calum Scott caused quite a stir when he released a slowed-down reimagining of Swedish popstar Robyn's happy-sad misery-disco floorfiller Dancing On My Own in 2016. Calum's ballad version had its critics, but it did outperform Robyn's anatomic original, reaching Number 2 in comparison to Robyn's Number 8 six years earlier.
Jonas Blue & Dakota – Fast Car
Lots of vintage tunes have been given a new lease of life thanks to dancefloor-focused cover versions, and the latest track to get the treatment is Tracy Chapman's mournful Fast Car.
Tracy's original has hit the Top 10 twice – in 1988 it hit Number 5, and a 2011 resurgence thanks to an appearance on Britain's Got Talent saw it reach a new peak of Number 4. Along comes Jonas Blue, however in an even faster car. The 2015 cover version went turbo and overtook the original to peak (so far) at Number 3.
MORE: See Fast Car's chart history
Florence and the Machine – You've Got The Love
The Source and Candi Staton's version of You Got The Love – itself not the original version, and actually borrowing a backing track from Frankie Knuckles' tune Your Love – first reached 4 in 1992. A remix improved on that by one place in 1997. A cover by Florence and the Machine – retitled You've Got The Love – made it to Number 5 in 2009, but it was You Got The Dirtee Love, a remake of the song with Dizzee Rascal, that finally beat the original's chart position – it hit Number 2 in 2010 after an electric performance at the BRIT Awards. Basically, this song's history is so complicated that it would be a nightmare organising a Christmas dinner for everyone involved in its success. Candi Staton's version of You Got The Love made it into the Top 10 for a third time in 2006 – this time making it to Number 7. It seems we really do got the love for that tune.
Alexandra Burke – Hallelujah
X Factor winner Alexandra had a Number 1 with this cover of a Leonard Cohen track in 2008. The original had never charted but following an outcry by fans of the first version, it did reach Number 36 the same week Alexandra's went to Number 1.
Another cover by the late Jeff Buckley sat right behind Alex's, but the X Factor star won the race, selling over 1.2 million copies, and you can't argue with a million-seller. Well, you could try, but they'd only throw all those zeros at you – and they always have more than you.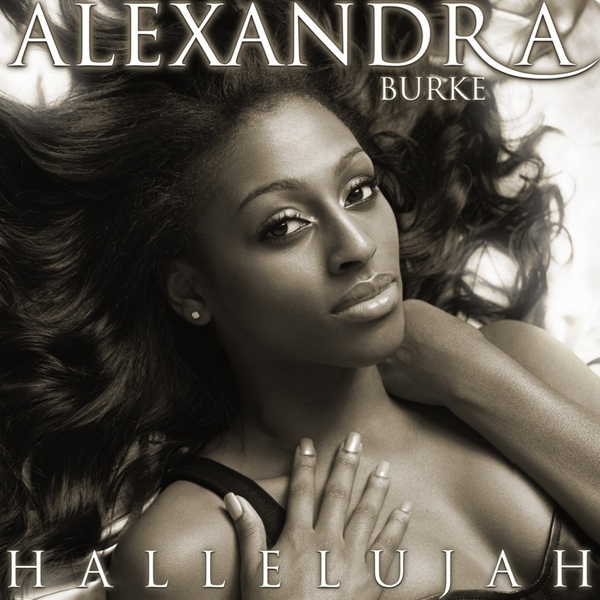 Fugees – Killing Me Softly
Fugees scored their first of four Top 10s with this cover of a song Roberta Flack took to Number 6 in 1973 under the full title Killing Me Softly With His Song. Lauryn Hill's powerful vocal – plus, of course, Wyclef Jean saying "one time" in the background quite a lot – helped the Fugees' version rocket to Number 1 for 5 weeks beginning June 1996. Not only that, it's a million-seller! A subsequent version by The Voice contestant Leah McFall managed a Number 36 placing last year.
Lady Marmalade
The original version of this song, which hit Number 17 in 1975 has been bested not once, but TWICE. Two alternate versions hit Number 1: first All Saints in 1998, then a raucous team-up from Pink, Christina Aguilera, Lil Kim and Mya in 2001.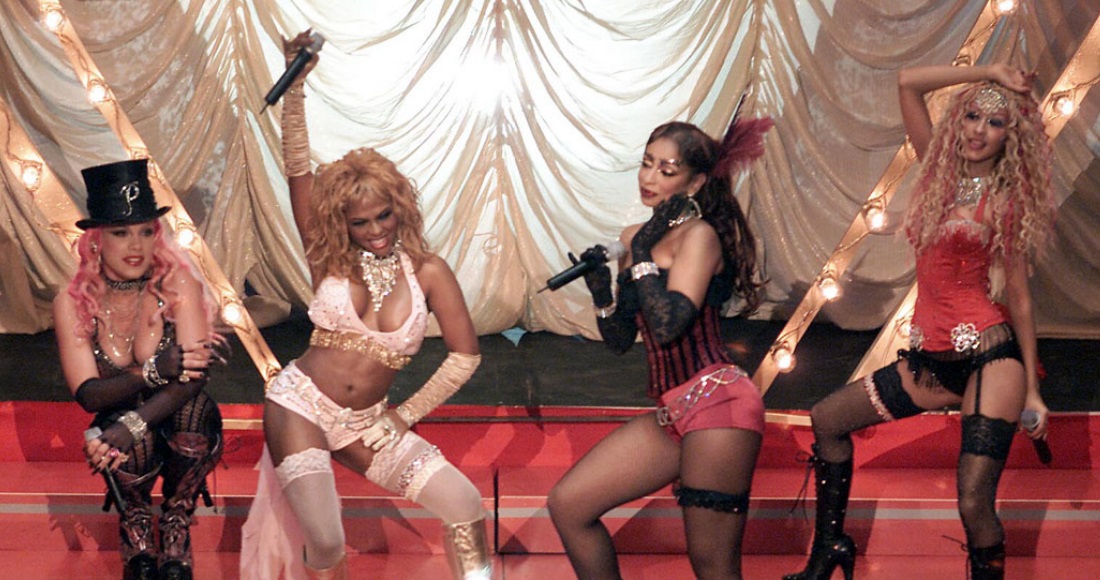 MORE: See the chart runs of each version of Lady Marmalade
Erasure – Abba-Esque
As well as being an excellent excuse to play dress-up,  Erasure's Abba-esque EP gave the duo their first and (so far) only Number 1 in 1992.  While lead track Take A Chance On Me had been a chart-topper for ABBA back in 1978, its other tracks had never made the Number 1 spot. SOS only made it as far as  5 in 1975, Voulez Vous was a Number 3 hit in 1979, and Lay All Your Love On Me had to settle for 7 in 1981.
MORE: See all Abba's singles and albums in their Official Chart archive
Leona Lewis – Run
Snow Patrol's sweeping ballad did well on release in 2004, reaching Number 5 and selling over 400,000 copies. But it was the vocal acrobatics – and an all-important key change – from Leona Lewis that spent two weeks at the top in 2008. Leona also had another cover that outranked its original when she took Hurt to Number 8 in 2011. Johnny Cash's version, itself a cover of an unreleased (in the UK, at least) Nine Inch Nails song, peaked at Number 39.
MORE: See all Leona Lewis's UK hit singles and albums
Michael Andrews feat. Gary Jules – Mad World
British group Tears For Fears took the song to Number 3 in 1982, but this cover and an appearance in cult movie Donnie Darko sent it stratospheric. It's not the most festive of themes (dreams about dying figure quite heavily), bit Michael and Gary scored the Official Christmas Number 1 in 2003.
Mark Ronson feat. Amy Winehouse – Valerie
The Zutons' scored their second Top 10 hit in 2006 with this tribute to what a tabloid newspaper may well call "a mystery redhead". Amy Winehouse saw the song's potential when she recorded an acoustic version for Radio 1's Live Lounge, but it was the magic of Mark Ronson that helped take a rejigged, upbeat version of the song with Amy's vocals zoomed to Number 2 in 2007.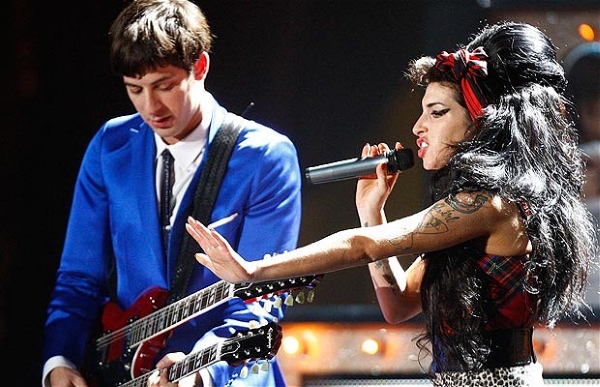 Communards – Don't Leave Me This Way
A couple of versions of Don't Leave Me This Way came along in quick succession in 1977, with Harold Melvin & The Bluenotes FT Theodore Pendergrass ending up victorious over Thelma Houston, scoring a Number 5 hit to Thelma's 13.
But it was Jimmy Somerville's band the Communards who made the song the smash it had been waiting to be nine years later. The group's storming version of Don't Leave Me This Way spent four weeks at the top in 1986. Altogether now: aaaaaaaaaaaaaaaaah BABY! (You did that in your head – admit it.)
George Michael – Somebody To Love
Queen's original almost made it to the top – stalling at Number 2 in 1976. It was a cover by George Michael, recorded at a tribute concert following the Queen frontman's sad death in 1991, that finally saw the song make it to Number 1, spending three weeks at the summit in 1993. Queen can still share some of the glory, though – they performed it with George on the night and got an official credit so the Number 1 belongs to them too!
Pet Shop Boys – Always On My Mind
Neil and Chris covered the King's classic as part of a special TV tribute on the tenth anniversary of Elvis's death in 1987, and never intended it to be a single. The general public, however, had other ideas, and demand was so high, the single was released midway through the campaign for the Pet Shop Boys' second album Actually. It gave them their third chart-topper and was Christmas Number 1 that year. As for Elvis's version, that reached Number 9 in 1972.
MORE: See all Pet Shop Boys' UK hit singles and albums
Robson & Jerome – Up On The Roof
Before this chirpy duo got their hands on it, Up On The Roof was a originally a Number 10 hit for Kenny Lynch in 1962 – that version itself a cover of the Drifters, which did not chart. Julie Grant also released a cover in 1963 which peaked at Number 33. But the stars of TV show Soldier Soldier marched the song all the way to the top. They paired it with Frankie Laine's Number 1 I Believe as a double A-side in 1995 and topped the Official Singles Chart – it's a million-seller.
MORE: See every chart entry for Up On The Roof in our archive
Atomic Kitten – The Tide Is High
We just threw this one in just for fun, as both releases hit Number 1 – the first being Blondie's in November 1980, staying there for two weeks. Of course, real chart geeks will tell you that Blondie's version was itself a cover of a song previously sung by the Paragons and Gregory Isaacs – but Blondie were the first act to take it into the chart.
However, Atomic Kitten's rendition – which added a jaunty bit in the middle and was retitled The Tide Is High (Get The Feeling) – held on to Number 1 for THREE weeks in September 2002, so technically, enjoyed slightly better chart success. We'll leave fans of both bands to argue that one out, shall we? We don't want any trouble.
Which of these songs' versions do you prefer? Let us know on Facebook and Twitter!