They sing and dance in front of thousands of people on a regular basis, so nothing can faze popstars, right? WRONG! 
OfficialCharts.com caught up with Zara Larsson, Jack Garrett and Aurora, all of who performed at Vevo's annual Halloween party over the weekend, and it turns out there's still plenty for them to get jittery about...
Zara Larrson 
"Animals that don't have legs really freak me out," Zara told us, mimicking the movements of a snake/worm-like creature in her Maleficent costume on the event's black carpet. Other than that though, she's probably the most confident popstar we've met in years. 
Talking about the prospect of upping her (already very impressive) Halloween costume game year after year, she said: "I've got to be the new Heidi Klum! I was actually Maleficent two years ago, but now that I'm performing with dancers and a band, I wanted to evolve it to do something with the whole crew. Today the band are crows."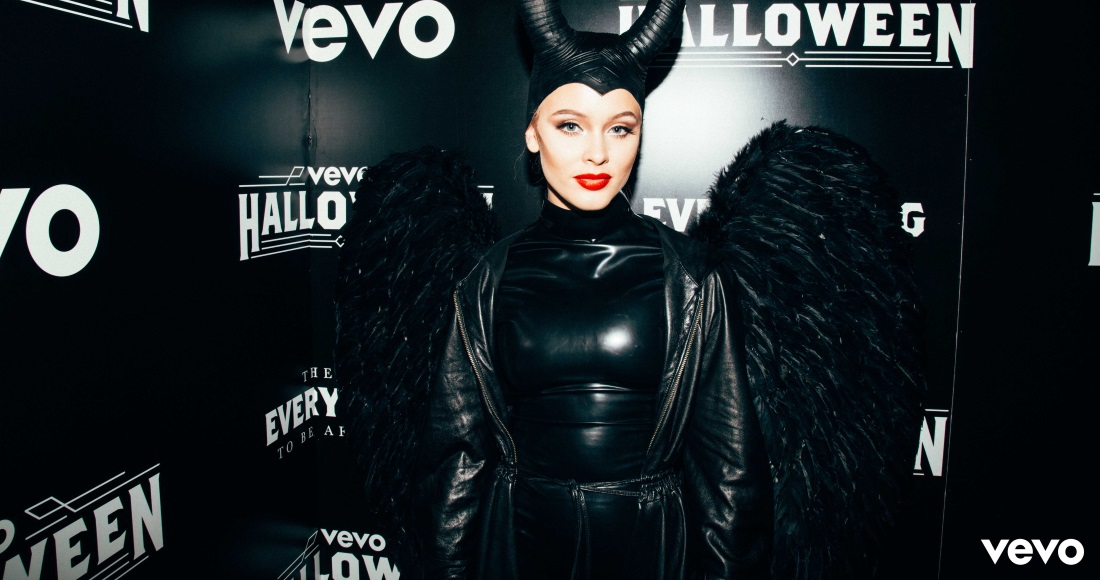 Zara. Larsson. Is. Maleficent.
The star also revealed that she's excited to release her new album but is starting to feel the pressure after her recent success on the Official Chart. "It feels like everything is going in the right direction and I can't wait to release my album," she said, "but I'm also starting to feel a little bit of pressure, if you know what I mean. Everything has been going so well and I really want to keep moving in this lane. I'm hoping for the best."
Zara was recently named one of the world's most influential teenagers by Time Magazine, something she said she has "no idea how that happened to be honest with you. I was surprised to see that. I felt like at least in Sweden I was influential because I used to run a blog and I talked about stuff on that.
Jam-packed with pop bangers, @zaralarsson put on an incredible show for #VevoHalloween. Watch her full set 👉 https://t.co/Cx2G5IYMxw pic.twitter.com/zHxLlSXyGS

— Vevo UK (@Vevo_UK) October 30, 2016
"I am a very opinionated and vocal as a person, and I think that I'm going to pick up my blog again because I love writing. I want people to have discussion, a debate about what's going on. No nasty words though – that's a block and delete! We all use social media – I don't know a single teenager who picks up the paper and is like, 'I'm going to read Time'. I don't, I'm sorry!" 
MORE: These are the UK's Top 40 biggest songs of 2016 so far
Jack Garratt
Meanwhile, Jack - who topped all the major ones-to-watch for 2016 lists last year, including the BRITs Critics' Choice award, admitted: "It was an incredibly nerve-racking time for me this time last year waiting for the lists to be announced. I had no idea what was going to happen, or even if I wanted to be involved with it and how I would handle it. What those awards did do is catapult me into a place that I never ever thought I would be catapulted into, and I've been so grateful for it.
"I've worked really hard this year to make the most of that opportunity. I'm not into looking behind me, I want to move forward and I'm proud of the hard work that's gone into this year."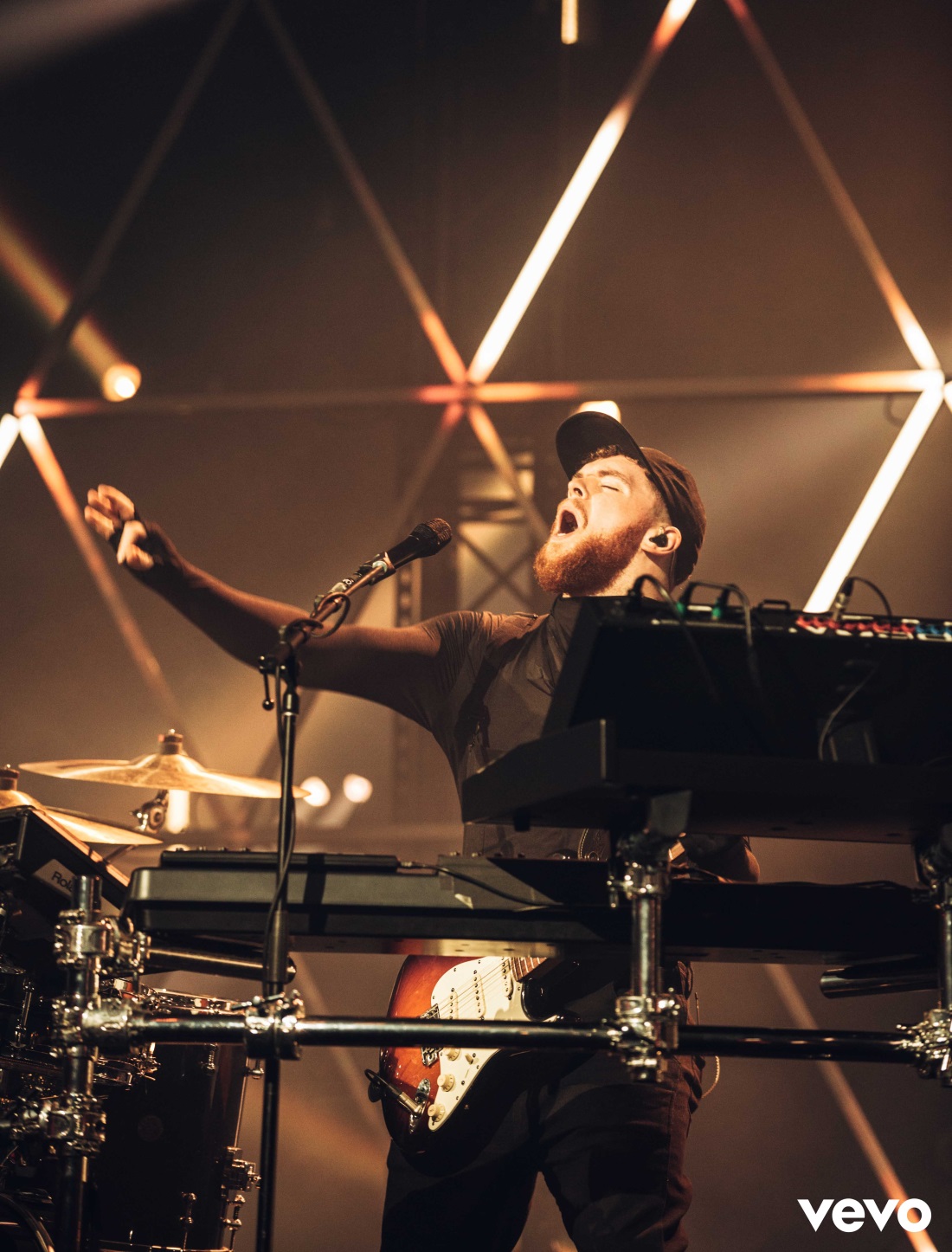 With 2017's list of new and exciting acts on the horizon, we asked him who were his tips for the year ahead. "There's so much good music that's come out over the last year," he said. "It is genuinely hard to pick out ten artists, let alone just one to tip for next year. Because there's so much music out there these days, it feels like the definition of those ones to watch awards will have to change in the years to come. There has to be a new way of shining a worthy and justified light on to new musicians."
And his favourite Halloween song? "This Is Halloween from The Nightmare Before Christmas. That's technically a Christmas film though, isn't it?"
MORE: The UK's Official Top 40 biggest albums of the year so far revealed
Aurora 
Judging by the title of Aurora's debut album, called All My Demons Greeting Me As A Friend, we had a feeling she wouldn't be fazed by Halloween - and we were right. 
"Not that many scary things have happened to me," she said. "Except maybe me and my music being recognised. That's the scariest thing about my life."
Aurora's UK breakthrough came at the end of 2015, when she released a cover of Oasis' Half The World Away for the John Lewis Christmas advert. With this year's trailer imminent, we asked her how that moment changed her career. "It was a breakthrough moment for me in the UK," she explained. "The John Lewis commercial has definitely opened a lot of doors to me, but it was a very strange time. I didn't know what John Lewis was – I thought it was a man. It's nice though, I'm happy it happened."
Her favourite scary movie? "It's too hard to choose. I love horror films. I'm a big fan of the Sixth Sense, though - it's scary for the mind." 
Indie band Blossoms and rising star Izzy Bizu performed at Vevo's Halloween party, which took place in Liverpool. All the acts have previously been a part of Vevo's Lift series, which supports up and coming talent.