Last year saw British rapper Yungen score his first Top 10 single, and he's definitely not resting on his laurels - he wants more.
Real name CJ Brooks, Yungen signed to RCA Records in 2017 and promptly crashed into the mainstream with the ludicrously catchy Bestie featuring Yxng Bane. Now he's ready for another Top 40 smash, with Mind On It, which features Jess Glynne, who holds the record for the most Number 1s for a British female artist.
"Every track I've done with a feature before has been with a male artist, so I knew that when I did one with a female, it had to be someone I was genuinely a fan of, someone who I think, woah, I can't believe I've got you on this track", Yungen told OfficialCharts.com.
"I let my team reach out instead of me, because if she [Jess] said no to them and not me, it wouldn't hurt as much [laughs]. But she was up for it. Then we got in the studio and she is such a cool girl to work with - she's in this for the music."
More or less every song Jess Glynne has released has been a smash hit; four of her previous five collaborative singles have been Number 1 hits, and the other was a Number 2. Is the pressure on for Yungen? He's not sweating.
"Because Jess is on Mind On It, a lot of people just expected it to go straight in at Number 1, but even with Bestie, it took weeks for that to even go Top 30, so I'm not scared."
It's not just high expectations that Yungen is juggling right now either; he's had a fair share of detractors criticising his journey into the pop mainstream, a different scene to the rap battles that got him noticed back in 2012.
"Do you know what, if I had put Not3s on that oak, would they said it's a pop song? The beat is exactly the same sort of beat that I done with Bestie. I'm rapping the exact same way I rap but because Jess Glynne is a pop star, they would say it's a pop song. I don't mind it being a pop song.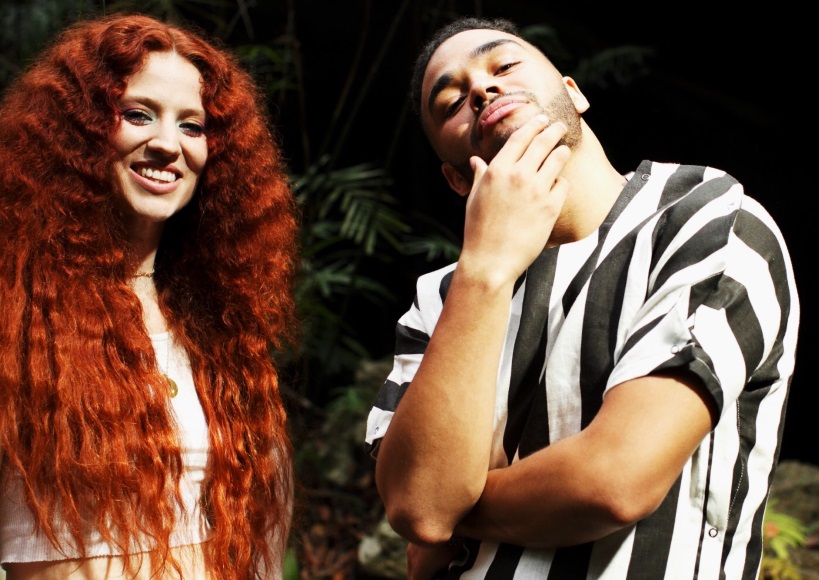 "Obviously someone saying that stuff is a new person who hasn't heard all of my music. In 2012, I said on a track, "They said don't go pop, keep it real fam. Being real ain't gonna pay my Mum's bills fam". They wouldn't know that I said that, and I don't really let that stuff bother me. You've got to grow as an artist."
Yungen is hoping his ascent mirrors that of another successful UK rapper, Tinie Tempah. With seven UK Number 1s to his name, Tinie (along with Calvin Harris) has scored more chart-toppers this decade than anyone else. Yungen is looking for longevity like Tinie.
"As a rapper, I've don't think there has been many UK rappers that have even… we get one Number 1 and that's it, you know what I mean? I know that I've got one song in this mainstream world, and it's time I get some more.
"I've been blessed to be around someone like Tinie Tempah who's got something like seven Number 1s, and I'm like 'I have to beat you'. Me, I want like twenty Number 1s."
Yungen's Mind On It featuring Jess Glynne is out now.