Music exports from British record labels have reached their highest ever revenues this century.
In 2017, music released by UK artists generated £408.4 million worldwide, an increase of 12% year-on-year. The United States is still the largest national market, accounting for 35% of UK music's earnings.
The statistics, released today by the UK record labels association the BPI, also reveal that since records began in 2000, income from the music of your favourite British acts has totalled £5 billion. Now, one in eight albums consumed globally is by an act from the United Kingdom.
Looking at the rise in British music exports since 2015, China is the country with the biggest increase in consumption, up a whopping 432% in two years. India have seen a 120% lift in its UK music listening over the same time period, while France and Brazil both saw a spike of 57%.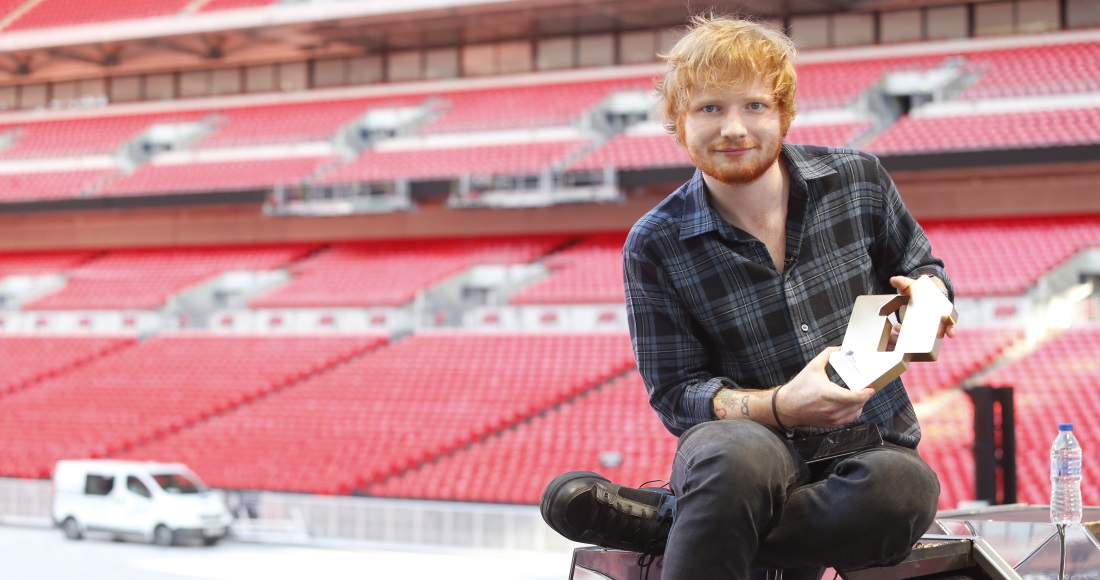 So which projects are responsible for last year's record revenue? Ed Sheeran's third studio album ÷ leads the way, having sold an incredible 6.1 million copies globally, excluding streams. Here in the UK, the album achieved combined sales of 2.7 million in 2017, 672,000 of which were logged in its first week, making it the fastest-selling ever by a solo male. ÷ also features more Top 10 singles on it than any other studio album in UK chart history, and had all 16 of its tracks chart concurrently in the Official Singles Chart Top 20. You get the picture!
Dua Lipa, Rag'n'Bone Man and Harry Styles are also credited with continuing the incredible momentum of the past few years. Dua Lipa is the first female in history to have four of her songs pass 500 million streams on Spotify, while Rag'n'Bone Man and Harry Styles both featured in 2017's Top 5 best-selling British albums worldwide.
Click here to view the UK's best selling singles, and biggest albums of 2017.