Fancy getting your hands on Black Sabbath's new vinyl box set worth £195?
We are giving readers a chance to own an incredibly limited product - Black Sabbath's The Ten Year War, an 8LP bundle that would definitely be the centrepiece in any record collection.
The box set includes Black Sabbath's eight albums fronted by Ozzy Osbourne, plus a huge collection of rarities and hidden treasures from the band's history. Two rare 7" singles will also be included: the Japanese version of Evil Woman and the Chilean version of Paranoid/The Wizard, of which only 100 copies of the original were pressed.
MORE: View Black Sabbath's UK chart history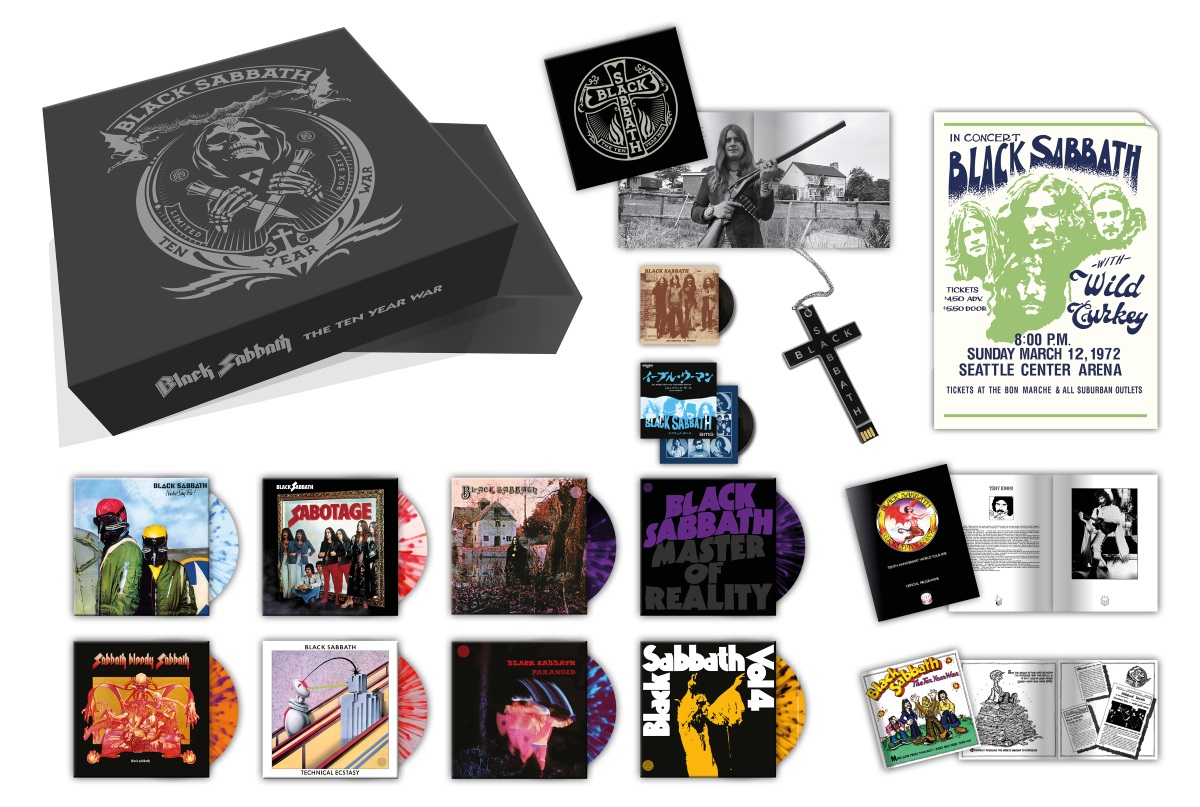 In addition to eight coloured LPs and coveted singles, a crucifix shaped USB stick is included (because why not?), as are brochures, programmes, posters and a hardback book. The full list of items included in the individually numbered box set can be found here.
Black Sabbath are one of the most iconic rock groups the world has ever seen. The band's final studio album 13 reached Number 1 on the Official Albums Chart back in 2013.
Should you not be lucky in winning our competition, The Ten Year War box set will be available on October 27th, and is available to pre-order now over at Pledge Music.
To be in with a chance of winning, enter your details in the form below. Good luck!