Earlier this month, The Orion Amphitheater in Huntsville opened with The First Waltz – a spectacular three-day inaugural celebration live music.
Hosted at the new 8,000 capacity music destination in the heart of Alabama, a state steeped in musical history, the landmark event saw show-stopping performances from the likes of Jason Isbell and the 400 Unit, Emmylou Harris and Brittany Howard.
Music lovers flocked to The Orion Amphitheater as it officially kicked off its packed 2022 schedule – with some of Americana's most-beloved artists including Dave Matthews Band, Chris Stapleton and Jack White all set to make their debut at the venue over the coming months.
And now, after we proudly announced Sweet Home Alabama as our headline sponsor of the Official Americana Albums Chart, Sweet Home Alabama and tvg hospitality are offering one lucky winner a pair of tickets to experience this incredible new destination for themselves.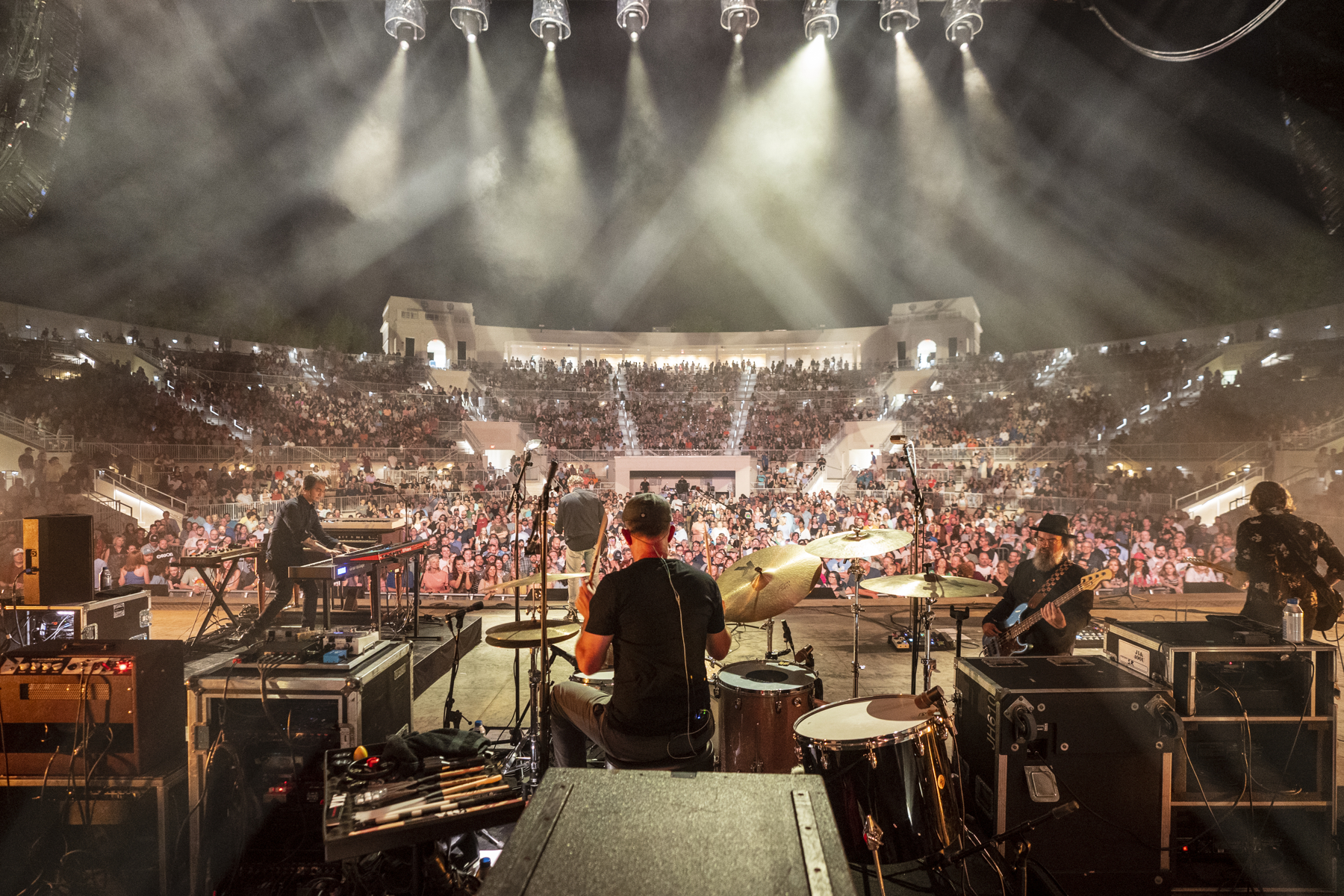 Sweet Home Alabama and tvg hospitality are offering you the chance to claim tickets to an Orion Amphitheater performance of your choice, with flights to Atlanta, two nights' accommodation and 7 days car hire all completely covered.
For your chance to win this incredible prize, answer the multiple choice question below. Competition open to entrants aged 25+ and closes at midnight, 2nd June 2022.
About The Orion Amphitheater
Located within close proximity to the iconic Muscle Shoals Sound Studio, Huntsville boasts its status as a part of the 'Americana Music Triangle'; known as the birthplace of some of the Americana's finest exports.
Over the coming year, The Orion Amphitheater will play host to some of the genre's most iconic acts and fresh new talent.
On July 9, Hank Williams Jr. performs at the venue for the first time alongside special guest David Lee Murphy, while August 27 will see Jack White take his Supply Chain Issues Tour to Huntsville. Not only that, the destination will boast art displays, educational events and record markets.
With thanks to our Official Americana Chart partners Sweet Home Alabama. For more information, head to Sweet Home Alabama.