We love a good reissue here at OfficialCharts.com, and our latest competition will celebrate one of the UK's most iconic bands and some of their classic albums.
Released on October 20, The Jam's first two albums In The City and This Is The Modern World will be reissued in remastered format in 1977, a five CD box set complete with fantastic new rarities and unreleased gems.
The first disc is In The City, remastered in full. The album's title track kicked off a streak of 18 consecutive Top 40 hits for the group. Disc 2 then features 11 demos from the trio's debut album sessions, six of which have never been released before.
MORE: Classic album reissues you need for your collection still to be released 2017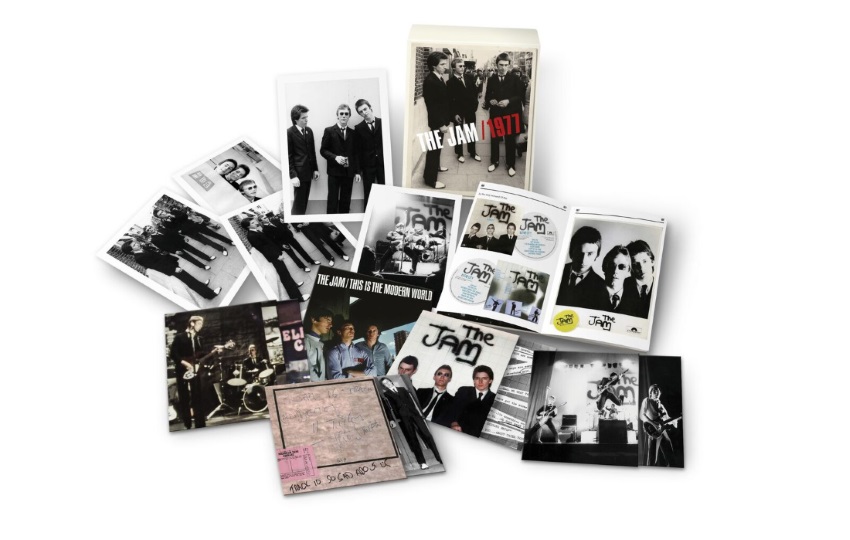 Disc 3 is This Is The Modern World, while Disc 4 is titled Live, and features the group's classic set recorded in iconic punk venue The Nashville, which the likes of The Stranglers and Sex Pistols also performed in.
The fifth and final disc is a DVD featuring the group's very first televised performance on Top of the Pops, plus promo videos. It also features a performance of All Around The World, a non-album track that bridged the two records. it's safe to say they packed a lot into 1977.
The box set also comes with a 144-page booklet, and memorabilia from the year, such as period photos, cuttings and reviews.
We have two copies of 1977 to give away, so to be in with a chance, enter your details, plus the correct answer to our question, in the competition form below. The competition closes on the album's release date of October 20. Good luck!