Pop music fans will certainly let their favourite artists know it if they release music they weren't quite hoping to hear. The opposite can be said for Will Young's new album Lexicon. Similar in sound to his hugely popular chart-topping 2011 record Echoes, his fans are in agreement that this is the album they were looking for. 
"Do you think so?" Will ponders when we interviewed him earlier this month. What made him decide, eight years on, to tap into that mid-tempo, electro-pop world again?
"Echoes is just such a pleasure to listen to," he says. "It's like a pop eiderdown. I rinse those songs on my iTunes. It's got that element of elation and warmth. It's sonically interesting. Listening to it on headphones, it's a masterpiece. Richard X is a genius. There's quite a lot of breadth to the music. There's an atmosphere. Beyond that, I can't really explain it. I just wanted to work with Richard, Jim and Mima again – the dream team for me."
Lexicon, which could give Will his fifth UK Number 1 album this Friday, has strands of Echoes' DNA running through it. Unlike its fore-bearer, Will did not write all of the songs the time, but the feeling of its predecessor is evident thanks to Richard X's production.
Lexicon is your first album released through an independent label. How does it compare to a major? 
"I'm not at a point where I think 'I should have done this sooner' but I am having a real laugh. Cooking Vinyl are being brilliant. I don't think we've had any arguments… yet. I'm with a PR team who I absolutely adore - they get me. You know, as a gay artist, it's nice to be with people who get me on all levels. It's actually really important to me. And working with a producer who makes me work so hard… to the point that I do slightly resent him. Not having management I think is very freeing because I don't feel that pressure. And working with people like [photographer/music video director] Rankin too, it all seemed to come together. Two videos too!"
MORE: Will Young on why he nearly quit music: "I had been working really hard and I hadn't been enjoying it"
Is that it for music videos from this album then?
"It better not be! I love the third single. I think it might be Ground Running. That's a real goodie. I almost wanted it to be the second single. But then I haven't done a ballad for so long. I love ballads. I kind of want to do an amazing ballad album. But anyway..."
It's your first album released on vinyl. Any chance some of your back catalogue will follow? Echoes would be a good start...
"Ohhh I'd love it on vinyl as well. That album really is a complete body of work. You can listen to it from start to finish and it is a body of work. I don't know how that happened, but it did."
Runaway in particular sounds like a bridge between Echoes and Lexicon.  
"That is one of the band's favourite songs. They're like 'I know you're going to take this out if the set's too long' because of all the hits and singles but the band love it, and I love it. It's like an audio bath – wash over me! There's a song on Lexicon called Say Anything – that's my Runaway song on this record. 
"Runaway was done with Jonno Sloan who did a lot of stuff with Empire of the Sun. I wanted to do more with him actually. I'm not sure where he is. People were really interested in sonics and I feel like that's slightly gone at the moment. Richard X is brilliant for that on this album. Sonics for me make the best pop music. So basically all the best Sugababes songs."
You've recorded songs you didn't write on this album, which you haven't done in a while. Why did you make that decision?
"Two things actually. One, there are a lot of great writers out there, so why not? It's like curating – I still know what I want. It took the pressure off. Two, I've never been massively confident about my song writing, which is silly. I have a funny relationship with it. Forever was written three years ago actually, and then All The Songs - which I do think is one of the best songs. I have ever written. In my life.
"But you know, it was lovely to sing a Boy Matthews song [Freedom]. It was f**king difficult, but it was lovely. It's a different challenge to sing someone else's song, it is really difficult. Opening it up just made it so much easier for me. Not in a throwaway way, but [writing songs] could get a bit like groundhog day. Being a bit scientific and getting caught up in writing a radio hit. Like Forever was definitely not writing for radio."
What was the song selection process like?
"It was great. A&R-ing my own record was really fun. I listened to about 250 songs. I suppose because of doing some acting, I love getting a script. I love being directed. So I thought, 'why can't I do that in music?'"
Is there any that you have saved for the future?
"No, but there was one that went [to another act] which was a shame. It was really cool. It was really fun to sing. But it was very interesting. And very frustrating. This is very industry this, isn't it? I like this.
"I will say it's difficult for writers. I know people who have had songs on big, big stars' albums and they've earned £150 for the song. Some writers get paid more just to hang onto their songs. Lots of people just wouldn't give me their song unless it was going to be a single, because it's just not worth their while. And I really understood that.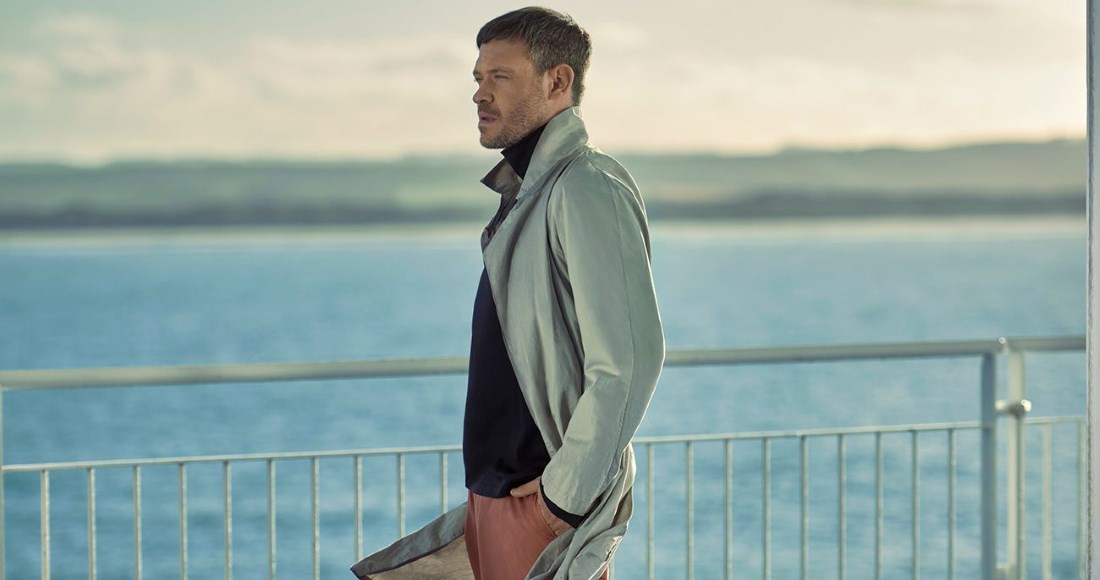 "Lots of people didn't though, someone like Eg White – I love that man. I'm either going to sit there and think of everything that I don't have, or I concentrate on the things I do get and celebrate those." 
You told us back in 2015 that Jealousy is your favourite song. Does any track from Lexicon match up?
"To be honest, I would have to go All The Songs. There's something about that song. I'd love for them to have a head-to-head in pop analysis! All The Songs is different because it's almost that non-chorus chorus, where as Jealousy is the opposite. I'll have to wait and see until I do All The Songs live. At the moment, Jealousy is still a bit of a biggie. But then you can't forget Evergreen."
"What are the other ones?"
Frankie Goes to Hollywood's Relax and Unchained Melody by Robson & Jerome.
"F**k off. I love that it's third. Also I kind of love Robson & Jerome. Look at f**king Jerome! He ends up in bloody Game of Thrones. I might end up in a Lord of the Rings spin-off!"
Article image: Steve Schofield