Although the weather may not be as sure, summer has arrived; and so begins the search for the songs that will be on repeat throughout the days in the sunshine.
Enter Netsky: a Belgian drum and bass DJ/producer (real name Boris Daenen) who you may not be over familiar with just yet, but the his third album, aptly titled 3 (and released on June 3, spooky!), could just be the summer soundtrack you've been waiting for.
You may have heard of him through the song Rio, which he produced alongside Digital Farm Animals last year and became his mainstream breakthrough late last summer:
"It's never been my ambition to get number one singles or really to make music for radio," Netsky told us of Rio's success. "But for that to happen in the UK with a song that I'm proud of, it's really cool to see." And if drum and bass isn't normally your thing, Netsky assures us that this album is "a bit more funky" than his previous releases, adding that the genre "can still be really soulful because it's just double the tempo of hip-hop."
Discussing his influences outside the D'N'B arena, he revealed: "For the last couple of months I've really been loving the new Kanye West album. He's probably one of my biggest inspirations. I think he kind of sums up what I miss so much in other genres. The thing is, you listen to it as a producer like, how did you do that?!" Don't worry Netsky, we're all wondering the same thing.
Whilst enjoying the Life Of Pablo album, Netsky has been on his brilliantly-titled Netsky and Chill tour in North America whilst putting the finishing touches to 3. The album itself is packed with addictive melodies and unexpected collaborations including Emeli Sande, Saint Raymond and Chromeo's Dave 1.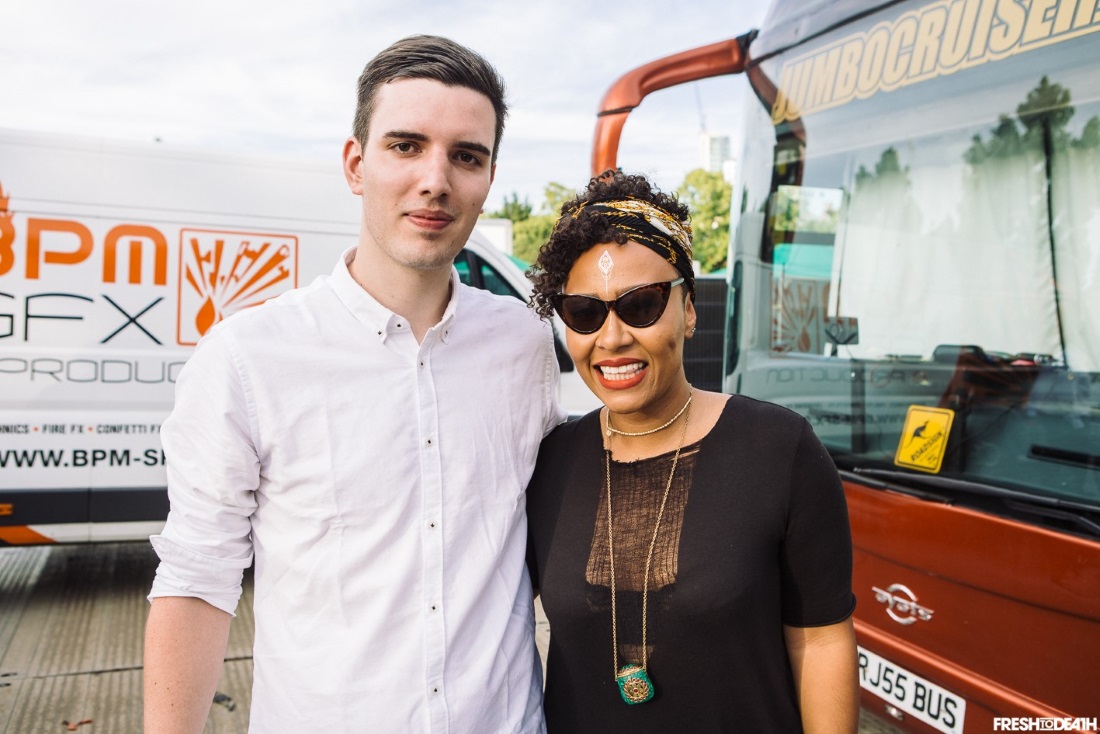 Netsky and Emeli Sande have collaborated on Thunder for his new album
Netsky told us that "creating an album is like having a baby, waiting 6 months and then showing it to the world," adding: "It's really strange. You have to lock it up and nobody can see it… and then the first day you see all these people hating it, saying the baby is ugly, but then there's a lot of people who say it's a beautiful baby - it's kind of a stressful period."
Seeing as every parent secretly has a favourite child, we wanted to know which track on 3 he felt he particularly nailed. "I think the track with Chromeo [called TNT] is one that my fan-base won't see coming, like a bit of a culture shock for them."
3 is also Netsky's first album since signing to Sony Music, having previously been exclusively under indie drum n bass label Hospital Records. It's a journey, he says, that has helped him figure out the kind of artist he wants to be. "There was a period when I had writer's block and kept listening to all these demos. I realised that I didn't want to produce a pop song with a drum and bass reload over it, I didn't want to work like that. I want to make great electronic music with lots of energy."
With the album's release imminent, summer 2016 is looking rather busy for Netsky, with slots at Panorama Festival, Veld Music Festival and Reading/Leeds Festival, but he's not letting that interrupt his new found flow.  
"I'm going to be touring all summer to get as many people hearing this album as possible, but as far as the next album goes, I've started working on it already."
Netsky releases 3 on June 3.