Good news for any fans who missed out on tickets for Westlife's Twenty Tour this summer: there's another chance to join the party - at your local cinema.
Cinema-goers across the Ireland and the UK will be able to join Westlife for a live broadcast from their sold out concert at Croke Park Stadium on Saturday July 6 at 8pm. Tickets go on sale on April 12 - more information and screening location details can be found at westlifeincinemas.com
The Twenty Tour Is Westlife's fastest selling tour ever, shifting 400,000 tickets in just 48 hours. It will see the band perform together for the first time since 2012, and will feature many of their greatest hits as well as their latest singles Hello My Love and Better Man, which debuted in the Top 10 last week.
"We have been overwhelmed with the incredible reaction to the tour and we're so happy that our fans will now have the chance to enjoy the show in cinemas across the world." The band said. "Croke Park has always been a special place for us and we can't wait to be back there. It's going to be a phenomenal night!"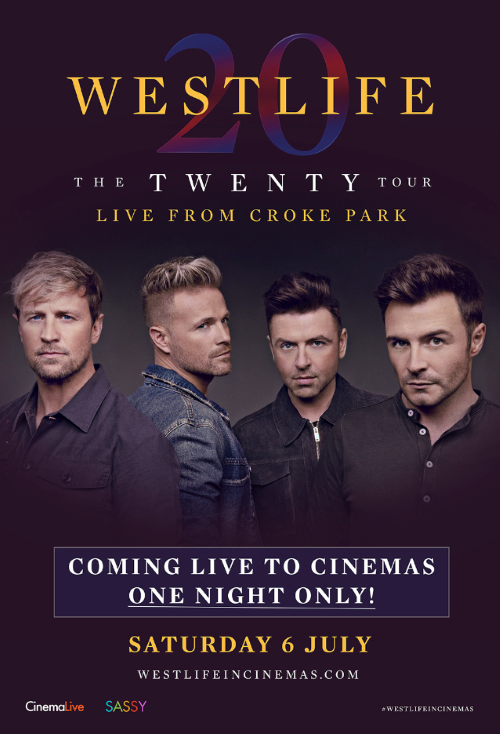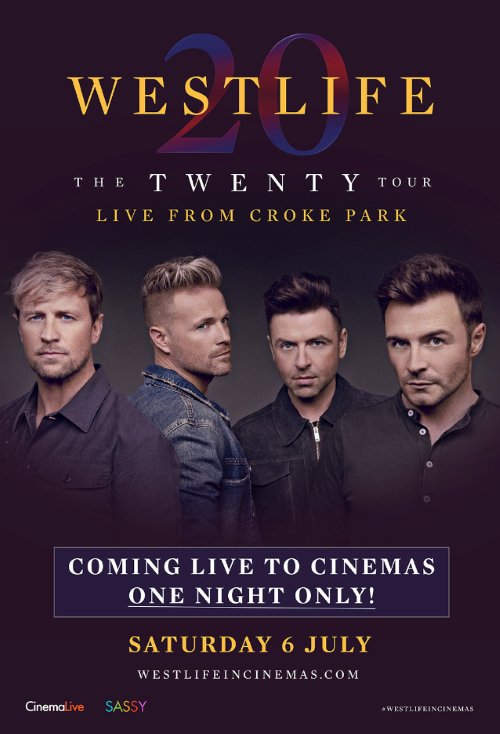 The tour coincides with a new album from the group - their first since 2010's Gravity. Official Charts Ireland recently revealed Westlife's most popular songs since the announcement of their comeback last October, and the Number 1 may surprise you. 
MORE: Ireland's Official Top 40 biggest singles of 2019 so far
© IRMA