The job of following up a Number 1 album can be played one of two ways. 1.) If it ain't broke, don't fix it (i.e give the fans more of the same) or 2.) Attempt something even bigger and possibly a little unexpected. It's a task that sibling country-pop duo Ward Thomas have been working through for two years, since their second album Cartwheels unexpectedly landed at Number 1 and made history as the first UK country act to top the Official Albums Chart. The fruits of their labour (which unexpectedly delayed things for a few months) can be heard on their third record, called Restless Minds. 
"It was definitely more pressured for this album," Lizzy (the blonde haired half of the duo) tells us over the phone. "Because obviously you can't beat [a Number 1] really. The thing is with Cartwheels, we'll always love it and it will always be there, but we really wanted to take our time with this next album to show that we've progressed and developed and to show that it's different now – we're different now!" 
Now 24 years old, Hampshire-born twins Catherine and Lizzy have, obviously, grown up, and it shows in their music and aesthetic overhaul. Overall, it's a record about the tumultuous transition from late teens to early twenties, while singles Lie Like Me and No Filter specifically tackle mental health and the dangers of the seemingly perfect world presented to us on social media. They've even launched their own "no-scroll Sunday" initiative encourage their fans to take a break from it.  
To bridge the gap between Cartwheels and Restless Minds, the pair worked previous collaborators Jessica Sharman, Rebekah Powell and Martin Terefe, but also roped in a host of pop hitmakers including Ed Drewett (Little Mix), Rachel Furner (Craig David), Steve Robson (Paloma Faith) plus producers Martin Terefe and Joe Rubel (Ed Sheeran). The result is a slicker affair and notably less "country" than Cartwheels.
What is life like after having a Number 1 album? Do things become less creative and more business focused?
"That is always the case when it comes to writing an album, but I think we've been really lucky with how much time we were given to write this album because it gave us the opportunity and the chance to separate our business minds to the creative process. We had the time to go and do writing trips and go off and have the time to really get into our creative headspace. And then when it was all done – we wrote sixty songs for this album, so there's a lot of songs out there that are unreleased – we knew people we met through this album and the amount of fun we had in the creative process. The business part of it came later."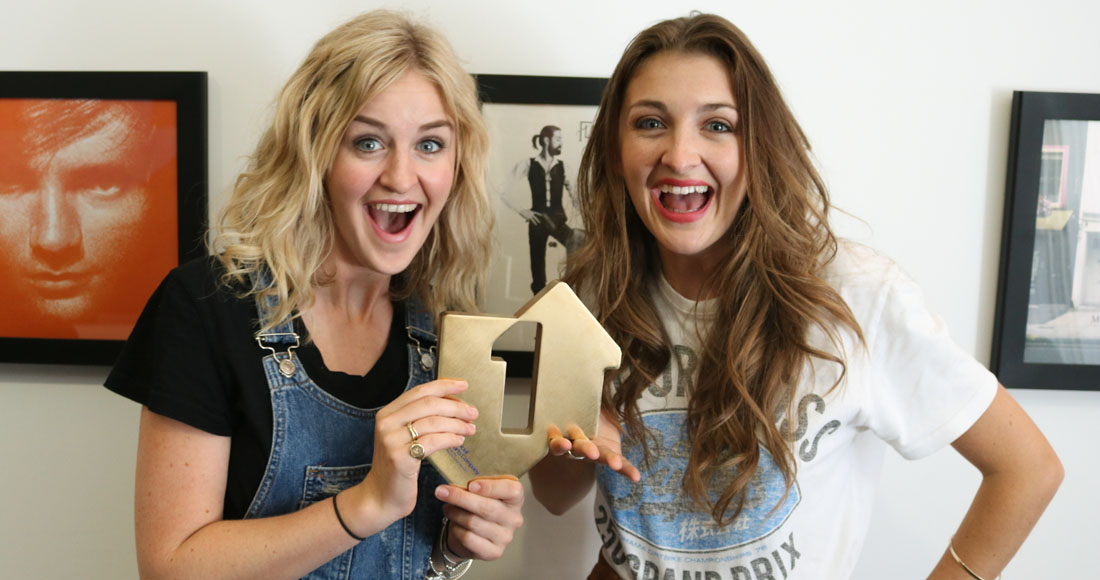 Ward Thomas with their Official Number 1 Album Award for Cartwheels
Where did you go off to write this album?
"We took a lot of trips to Nashville, we did a lot in the UK down in the countryside in Hampshire, and we did a lot in London. We took a lot of trips out to America, because why not? We always get withdrawal symptoms when we haven't been to Nashville for a while. We've got a real community out there and they always take us under their wing whenever we go to Nashville and we see a lot of our friends on Instagram living out there… we do get a bit of FOMO (feat of missing out)."
Speaking of which, there are songs on the album that deal with the dark side of social media. Do you feel a responsibility to be champions for positivity online?
"Yes, definitely. We always want to show positivity online because I think social media… this album does cover a lot about social media and mental health and anxiety and everything that falls under that umbrella. Both me and Catherine when we were writing the album felt quite overwhelmed by the effects of social media and how we're always connected and always comparing ourselves with other peoples' lives.
"We're all doing it, and we all show a filtered version of our day or of our lives online, and it's not often or hardly ever the reality. We often post things to try and make ourselves feel better - it's like a quick fix thing. We wanted to centre this album around that topic because it's so good for all of us to be aware of these issues, and I think we all are aware because there's a lot of these conversations going around online, and I feel [they] are so positive and encouraging.
"Bringing off a positive message and vibe online I think is the good side of social media - and there's lots of great things about social media. You get a lot of laughs on social media, you get a lot more information about what's going on around the world, environmentally and in so many different aspects. I think it's all a balance – everything in moderation."
Despite all that, do you ever still find yourself getting lost in a Insta-story or Twitter hole?
"Oh yes, they call it the scrolling trap, that's why we came up with this whole no-scroll Sunday thing. We found ourselves just wasting 20 minutes or half an hour scrolling and filling our minds with complete crap, and we could have been creative in that time, we could have gone for a walk or done something good for our minds rather than over-fill it with information. It's addictive as well, it releases dopamine which is the same thing that gambling and drinking releases and there's not an age limit on social media. So if we're all aware of that, we just need to stop ourselves from thinking we have to check every notification immediately."
Was there a particular story on the album that you personally wanted to tell?
"I think a lot of the songs like This Too Will Pass and Deepest You are just very much personal songs, digging deep and finding out and being open to learning more about yourself and being open to going on - that journey of learning to love yourself a little bit more. The deeper root of this album is a lot about mine and Catherine's relationship of growing from late teenagers to young adults and learning to separate to get closer together. We've always been paired together as 'the twins' we've always been seen together rather than our own individual personalities in lots of circumstances.
 "We finished the album with the song This Too Will Pass because that whole song is basically the story of what we've both gone through together growing up as children, and what we're going through now, going through the anxieties of learning to be adults and the pressures of finding ourselves independently."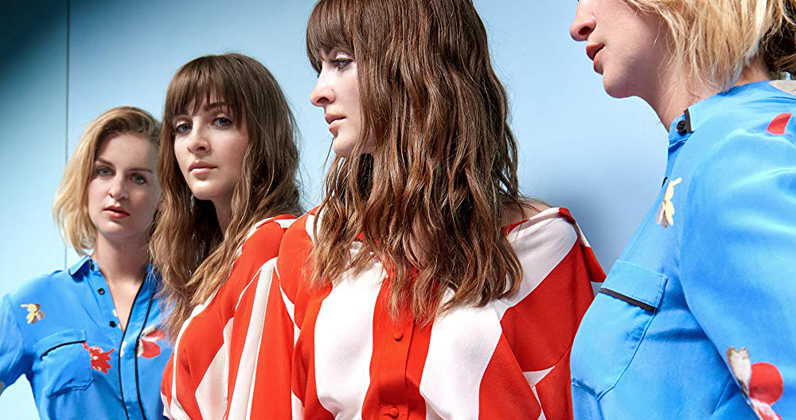 The country music world can get very political, particularly with acts who bridge pop and country. Are things different now you've got some success behind you?
"I think when people say, 'Oh, you're not country', that's the kind of thing that we get, but we've never bracketed ourselves as country, we've always been seen as country. We never like to box ourselves into any specific genre. When we create we always just say, 'lets write a song' and just see what we're feeling, and we just kind of create the album with the producers and musicians - we let the song speak for itself. It's always good to be open-minded when you're being creative rather than completely narrowly boxed into one specific genre.
The great thing about country music is it offers that freedom of creativity to pull different genres into it. Like the fact that people like Dolly Parton, Loretta Lynn and the old classics, to Johnny Cash, Florida Georgia Line, and Maren Morris are still all country music, but they're still so different. Maren Morris is very modern country-pop with a bit of soulful touch to her music, and obviously the old stuff – the kind of Loretta Lynn – it came from all of that. The fact that they're all bracketed under the country genre shows how wide it is.
Ward Thomas' Restless Minds is released on February 8.