Streaming consumption has risen by over 50% in the first quarter of 2017 (Q1) compared to the same period last year.
Meanwhile the vinyl revival also continues with a huge surge in sales recorded as overall music consumption is up almost 11% compared to the same period last year. 
The first three months of 2017 have produced some massive albums that have captivated the public on a widespread scale. As previously revealed on OfficialCharts.com, Ed Sheeran's ÷ leads the way as a product popular both in physical and online retailers and also on digital streaming platforms, while Rag'n'Bone Man's Human and Take That's Wonderland both surpassed 100,000 combined chart sales in their first week on the market.
MORE: The Official Top 40 biggest albums of 2017 so far
New music from streaming favourites Ed Sheeran and Stormzy have led to a 55.6% rise in streaming activity recorded in the UK, as the likes of Spotify, Apple Music, Deezer and TIDAL continue to gain new users at rapid rates. 15,122,154,600 song streams were calculated in the first three months of the year, compared to 9,718,085,600 in the first quarter of 2016.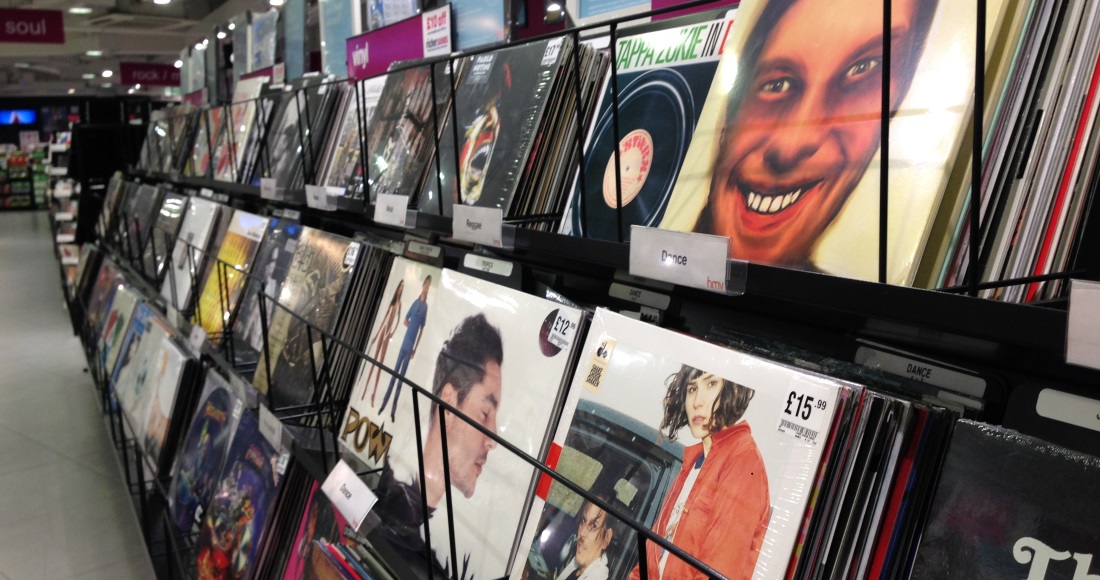 While physical album sales are slightly down year-on-year by 4.2%, more expensive vinyl LPs are on the up, with the United Kingdom snapping up 865,285 albums in 2017 so far, an uplift of more than 200,000 units compared to the same period last year.
As revealed in our rundown of the year's most popular vinyl albums and singles so far, Ed Sheeran's ÷ is the most popular release on the format, and has been picked up by over 21,000 of you. The album is also the fastest-selling vinyl release in over 20 years. Nice work, Ed!
MORE: The Official Top 40 biggest songs of 2017 so far
"A number of high profile releases, not least from Ed Sheeran and Take That, combined with major album debuts from Rag'N'Bone Man and Stormzy helped shape the market and get 2017 off to a positive start" BPI director of research Chris Green told Music Week.
"Showcased to great effect by the BRITs, it was also encouraging that many of these titles were not only heavily streamed, but sold well on physical and download formats to underline the strong multi-channel dynamic of UK music consumption right now."
MORE: The Official Top 40 best-selling compilation albums of 2017 so far