If there was one word to sum up how Tom Grennan is feeling right now, on the cusp of releasing his new album, it would be "buzzing". "I just... I don't know what else to say," he tells us over the phone, sounding genuinely bewildered.
A week before our interview, the London-based singer-songwriter made his Official Singles Chart Top 40 debut with not one but two of his tracks in the same week; the rousing Little Bit Of Love and Ella Henderson collaboration Let's Go Home Together. Tom describes it as "huge milestone moment" in his career and the dream build up to his second album Evering Road - the follow-up to his 2018 Top 5 debut Lighting Matches - which looks set to be his big breakthrough moment. 
Below, Tom reveals how writing and recording the album was like therapy, competing with fellow male singer-songwriters Lewis Capaldi and Ed Sheeran, and disastrous gigs on his way to the top. 
I believe Evering Road is going to be an important record this year.
I am 100% going for it with this album. When I put my first album out, I was really learning, finding my feet and my voice. I'm so thankful with how well it did, but this album, I really feel like it deserves to be heard. I've gone through all these different emotions and I've been so honest with my lyrics, it's been like therapy – it's allowed me to grow as a person and own up to things that I've done. It's the story of heartbreak and redemption, and I've definitely become a better man for it.
Evering Road is a break-up album, but not a sad one.
It's not a 'oh, feel sorry for me' album. They are all emotional songs, but it's an uplifting, uptempo record. It tells the story of me and it's me saying, yep, I have done this, and I've gone through all this s**t to get here. I'm here to own up to it and I'm going to take it in my stride and say, 'you know what, I'm a human being, I've made mistakes, and I'm here to make them better – here's some tunes to make you feel better!'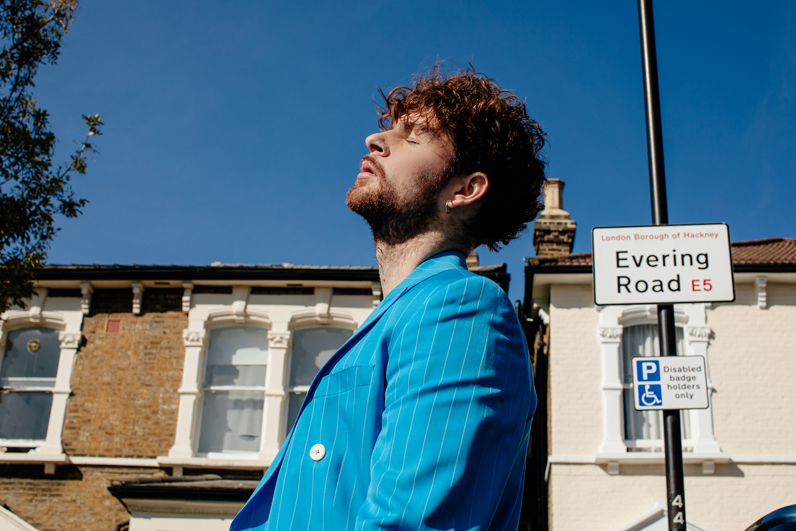 (Credit: Ashley Verse)
Training to be a pro footballer gave me the focus to become a recording artist.
They are completely different beasts, but I've taken the things I've learned from training for professional football into the music industry - especially my attitude, work ethic and determination. I once had a shot at playing an alright standard of football (Tom played for Luton Town, and tried for Northampton Town and Aston Villa), but I wanted to be the best in my field. I'm quite disciplined - I've stopped drinking now, I've stopped smoking, and I'm really into my fitness. All of those aspects help my music and my brain to focus. I feel like right now, I'm on 100% of the time. You have to be an athlete to do that. I don't want to be going to shows at 50%. I don't want to be gasping for breath.
Me and music met very randomly.
I'd stopped playing football, and I was at a party where there was a karaoke machine. I hadn't sung live in front of anybody before and some alcohol gave me the confidence to give it a go. I went to university in London and studied acting - I picked up a guitar and wrote some songs in my first year, completely hibernating away. In my second year I gigged at open mic nights, and lucky enough there was a record label at one of them – the label I'm with now (Insanity, part of Sony Music) – and they signed me. It's been a slow rollercoaster that just keeps creeping up and up and I haven't hit the top yet. I feel like I've got so much more to do.
There have been some disastrous gigs along the way.
I was doing shows for nobody. There was one time the landlord of this pub was so rude to me… I got up on stage and just outed him for his behaviour. He came after me, we got into a fight and he ordered me out of the pub! That was a moment where I realised I shouldn't have done that, even if I didn't like him. There's always going to be obstacles I need to get over. I'm still learning.
I delayed releasing the album for a year – I needed to sort out my mental health.
The album was meant to come out last year [when] we were just learning about Covid and it was really hitting people hard. To be honest I'm so glad we didn't release it then because I don't think I was in the right mental state to put it out. I needed this time to reset myself. I've had a year to live with the record and I still think 'wow, I can't believe I made this' – without blowing my own trumpet, because I honestly never do that! I'm just really proud of it. There's still a weight of all of the stories [on the album] that weighs on my shoulders, so in some ways I'm looking forward to moving on from that.
My blood, sweat and tears went into this album.
I wasn't holding back on anything. I want people to think, wow, he's opening up here. It's tough to do that, and I didn't want to do that, but when I did, it became a way of healing and starting to make amends and realising that I needed to change and sort my life out. It was a big moment when that first honest song came out. Once it did, they started flowing out of me in bundles. Everything was laid out on the table, everything was really analysed. I just wanted to be so honest and to the point.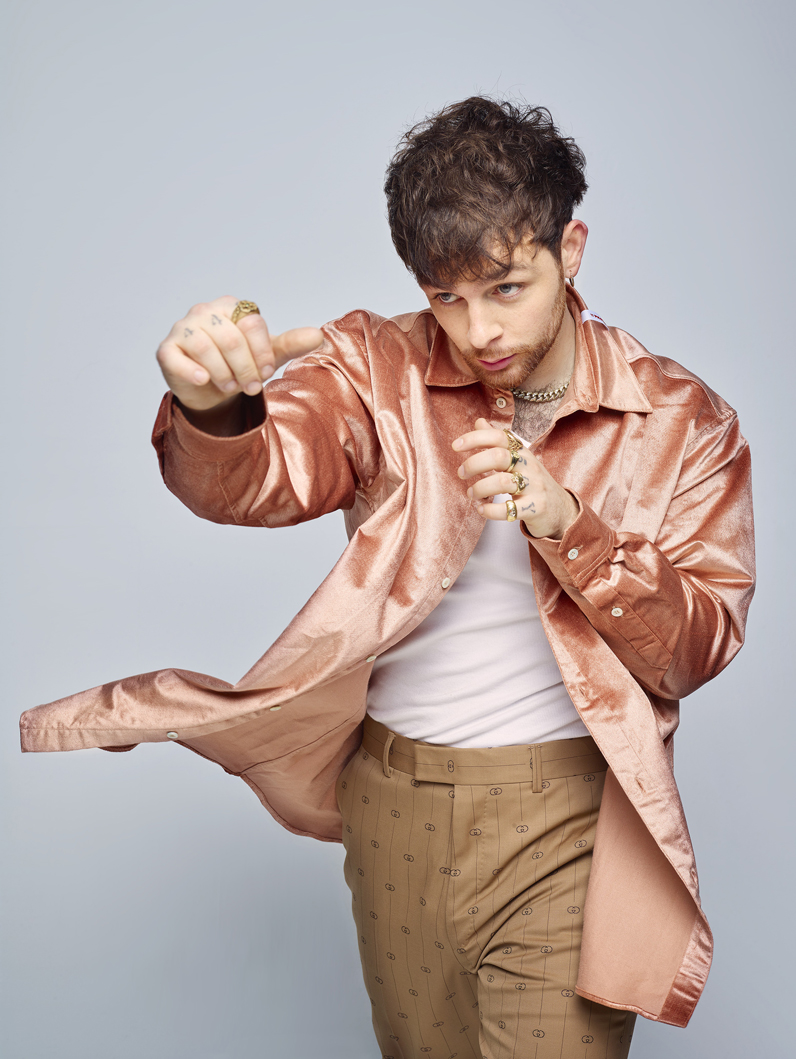 (Credit: Mark Mattock)
My favourite song on the album is Love Has Different Ways To Say Goodbye.
It's the closing track and it's just so brutally honest, it's some of the best writing I've ever done. I really like Sweeter Then, and If Only opens the album nicely. I'm proud of the whole album. I feel like this album could be on that gets passed on – like pass the parcel – at least I hope it does, I hope it goes for a long time.
Being among singer-songwriters like Lewis Capaldi and Ed Sheeran makes me want to up my game.
It's great to even be named in the mix with the likes of Ed Sheeran. Lewis Capaldi has absolutely smashed it – I'm friends with him and it's just great to see him doing well. All I want is to be the best I can possibly be. People connect with their songs and I hope people connect with mine as well. Just to be in the mix with them is great, but I'll always do my own thing – let's see how that goes!
Article image: Ashley Verse