The Vamps have described their new music as a fresh start for the band after they came close to burning out.
The group – comprising of Brad Simpson, James McVey, Tristan Evans and Connor Ball – release Married In Vegas today (July 31), the lead single from their upcoming album Cherry Blossom.
The track has the hallmarks of signature Vamps – particularly its ridiculously catchy chorus – but it also has the carefree and playful edge of a band who sound like they've grown up and feel confident in their own skin.
Speaking to OfficialCharts.com over the phone, Brad and James said the group took a few months off last year – their first extended break since forming in 2012 – after feeling stuck on a "conveyer belt" of album promo cycles, having released four records in the space of five years and toured the world multiple times in between.
"We had a moment when we finished our world tour in Asia last year where we decided we wanted to take it back to what's at the crux of The Vamps," James said. "You can get wrapped up quite quickly in this constant conveyer belt of doing things. Every so often in life you need to pull back the layers and find out what is at the centre of it all."
"I think it was important to go away and think about what we actually want to do," Brad adds. "If we had carried on rolling out the tours and albums, maybe in 18 months from now we would have been burnt out."
Landing their first hit with Can We Dance in 2013, when most of the band were still teenagers, Brad admits it was hard to process their success as they were always thinking ahead to the next project. "You strive for success and try your best at every corner to do whatever will increase your chances of success.
"It was difficult back then – and it's nearly impossible now – to break through as a new band. It was all about quick pace and trying to do everything. Before you know it four, five, six years has passed. We did the [London] O2 Arena five years in a row – that didn't resonate with me until they gave us a plaque telling us we were the first band to do that there. It all moves so fast that it's easy to forget what you've achieved."
For the album, the band locked themselves away in a remote location in Bristol to write, record and – hopefully – set the band on a new path.
"For us, it was all about instruments, good lyrics and the fun we have as a band," James explains. "It's brilliant to work with variety with songwriters and producers, but I remember saying to myself, if we can't go away and write songs on our own and produce, then what are we?"
"It was a bit of a gamble for the record company at the time," James said, comparing the setup to being "a bit like a stag do – but the most productive stag do ever. There were no time pressures on us which meant we could work whenever and however we liked."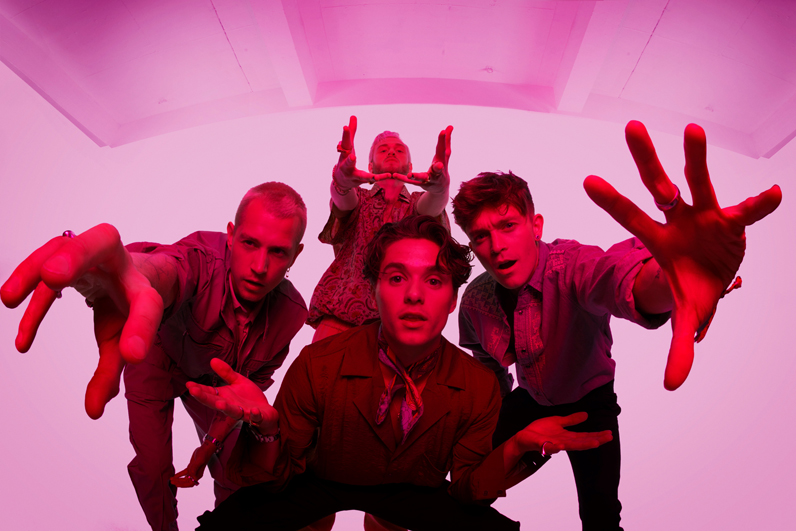 Immersing themselves in the album lead the band to become more involved in the visuals and creative add-ons to the record – Brad teases there are "little easter eggs and stories throughout the campaign about how the songs were written" – but they still feel the weight of commercial expectations of their music, with Top 40 hits getting shorter in length and finding success through apps like TikTok.
"It's hard because you do have to keep that in mind to some degree," Brad admits. "That said, artists who tend to shape the latest trend do it without realising what they're doing. Not thinking too much and not being calculated resonates with people, which is what we've done.
"After months of slogging, it feels like putting a baby out into the world. If you really believe in your own stuff, you feel confident going out there and performing it – and people tend to gravitate to things that feel honest and real."