Putting the names Sigma and Take That together is not a combo that many of us saw coming, but the two sound like a perfect fit for each other on the resulting collaboration Cry - a fists-in-the-sky anthem that's on track to be highest new entry on this week's Official Singles Chart.
But how did the drum and bass duo come together with the world's biggest man-band? We sat down with Cam from Sigma to find out...
First thing's first Cam: how does working with Take That come about? 
We've been wanting to do something for a while now. We met about two years ago at the BBC Music Awards and they were interested in maybe doing something then but our schedules didn't really work out at that time. Last year was hectic with loads of releases and the timing never worked.
It just so happens that there was a tune floating around that we had been involved with which they did a version of. They sent it to us, we really liked what they did and the rest is history!
We heard another reason for the song coming together was because Take That wanted new material to perform at their Hyde Park gig. Is there any chance you and Joe will be joining them?
We've spoken about it. It would be an absolute pleasure to do it but the issue is we've got two gigs that same day already! Unless we can get a helicopter or something, I don't know how it would happen. We're trying our hardest to make it work because obviously it would be amazing.
You know you've hit the big time when you're considering taking a helicopter anywhere...
Maybe we could jetpack it there. Although we might not get there on time and fall into them performing Pray or something!
MORE: Sigma and Take That's Cry leads this week's Official Trending Chart
Was working with Take That different to the other music making experiences you've had?
It's a similar sort of method. We get the idea together and then get in the studio; it all depends on how well you get on with who you are working with. We're lucky that everyone we've worked with we've gotten all very well with. Paloma is really nice, Ella Henderson is lovely, same with Labrinth. Take That were as well and they were really up for it.
Gary is pretty much an institution in the UK and he's someone we look up to so it was a massive pleasure to be working with these guys as they're British heritage. It was definitely a pleasure.
Working with "an institution" like Gary must be pretty nerve-wracking as well?
Yeah, I think so. Every time you work with someone new, there's always a little doubt in your mind. As a musician, you always doubt what you do anyway. For us, we come from a drum and bass background and it was more about the reaction after announcing you're doing a tune with Take That was going to cause in the underground scene. There's a lot of narrow minded people out there but we like making big music and big tunes and that's what we do.
The reaction to the song has been pretty positive - it's rare to get playlisted on Radio 1 and 2...
Definitely! I was texting Gary the first day that the tune came out and Radio 2 had made it Record of the Week and playlisted it. I said to him that this is a first for us to have a track being played on Radio 1 and Radio 2 at the same time. It is a strange box to tick and one we never thought we would get. It is amazing to reach out to two completely different audiences.
The way the industry is at the moment with streaming, it's hard to gauge how a single is doing. From the back of how into Take That their fans are, it pushed us towards the Top 20 and Top 10 which has been amazing. It's also down to seeing the names Take That and Sigma together – people think what's that all about and want to give it a listen.
Considering you're now pals with Gary, Mark and Howard, what's your favourite track of theirs?
It's got to be Never Forget! It's a hands in the air tune and we model our music on that same idea, a euphoric vibe. That's what we're all about. They've got so many massive anthems though, I take my hat off to them.
MORE: Take That's entire UK singles and albums chart history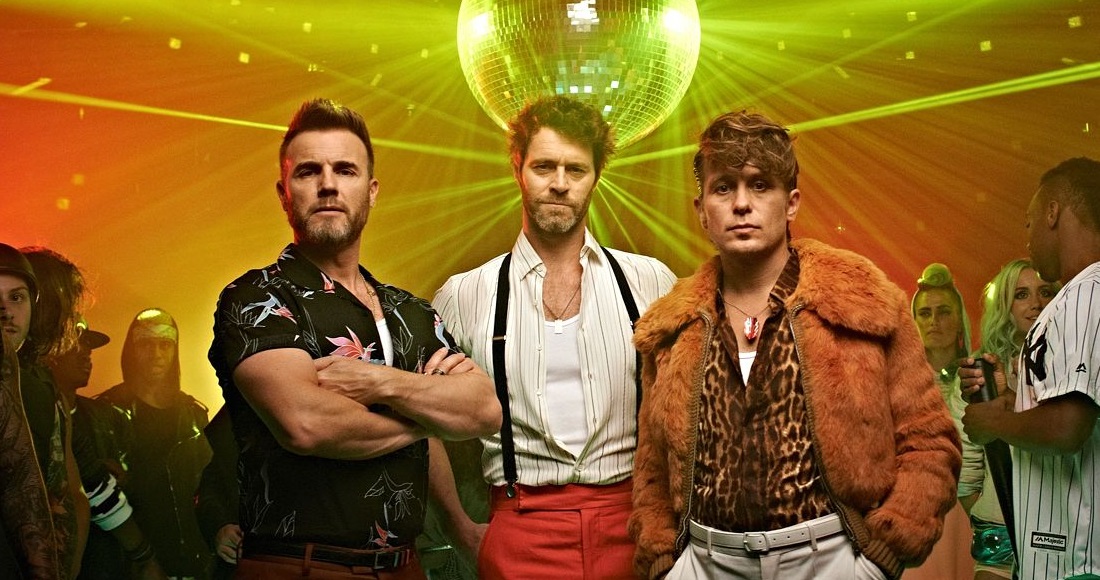 Are there plans for Cry to be on your next album?
It'll definitely be on Take That's new album but it will probably be on ours as well I imagine. We've never stopped doing sessions in the studio and are quite far into the second album already and we wanted to get in there before the summer.  
Looking to the rest of 2016, your touring everywhere from Middlesbrough to Serbia! Where's your favourite place to play?
It's always nice to go to Ibiza in the summer, we've got Amnesia there doing a show with Chase & Status and that's always good. BCM in Majorca is a good one… basically anywhere where there's sun! We're kind of sun worshippers so it's nice to get some of that on our studio-tanned skin. The UK is blessed with a lot of decent festivals as well so as long as the weather holds out, it should be a lot of fun!
Your album Life went silver in the UK recently as well which is a great achievement. What is your next major goal you want to tick off?
We never really set ourselves these goals we've managed to achieve. All we've wanted to do is write good music, we love it. For us, it's not about selling hundreds of thousands of records; that is just always a nice by-product of what we're doing. For us, it's about maintaining the fun in the studio and writing music that we hope people like as much as we do.
Sigma and Take That's new single Cry is out now.