When a star passes away, it's common for interest in their music to be renewed, and often great hits or new material released after their death will make a big impact on the charts. The constant availability of classic hits through digital downloads and streaming can make fan tributes much more immediate, but it's not a new phenomenon – the posthumous hit is an established phenomenon in UK music history, dating right back to Fifties and Sixties.
This week sees the release of Tim, the posthumous album from Swedish DJ and producer Avicii.
Avicii, real name Tim Bergling, died in April 2018, and while initially his team were hesitant to release the album he'd been working on, after being approached by Avicii's father, a group of his producer friends decided it would be a fitting tribute and an honour to complete Avicii's work.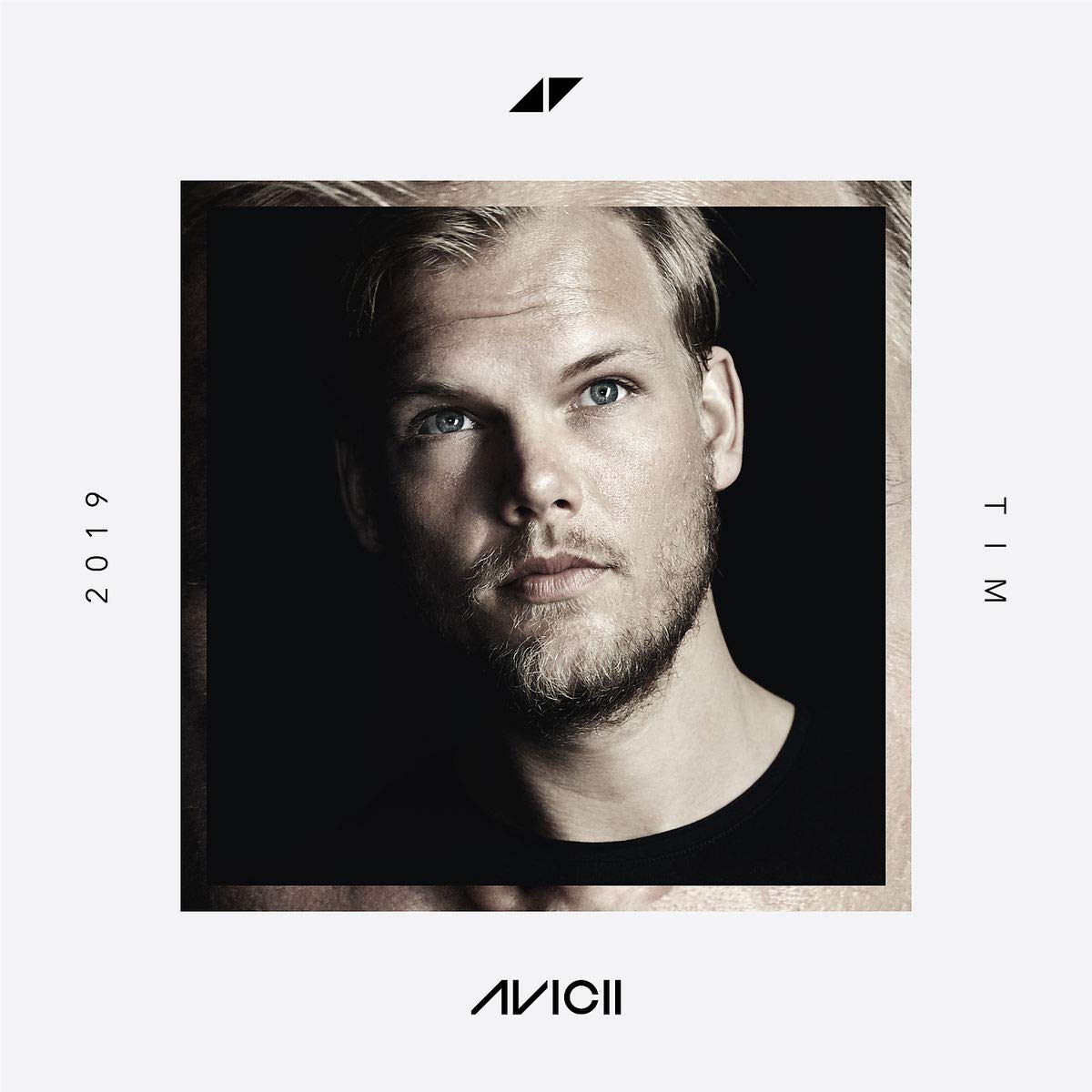 The album's lead single SOS features Aloe Blacc - a nod to Avicii's global breakthrough smash and his biggest single on the Official Chart Wake Me Up. Other vocal contributions to the album include Chris Martin on Heaven and Imagine Dragons on Heart Upon My Sleeve. 
We look at some of the biggest posthumous chart successes.
Buddy Holly
Rock & roll pioneer Buddy Holly became the first artist to score a posthumous UK Number 1 single when It Doesn't Matter Anymore reached the top spot in April 1959, 10 weeks after his tragic death in a plane crash aged 22 – spending three weeks at the summit and 15 weeks in the Top 10.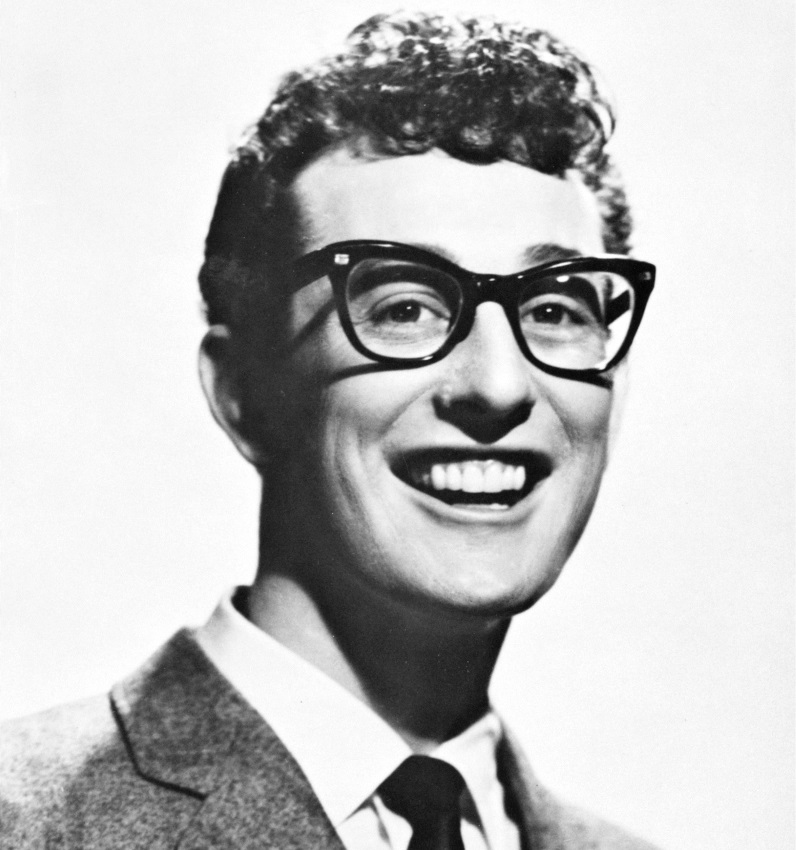 Elvis Presley
After Elvis died in August 1977, mourning fans made Way Down his 17th Number 1 –his first for seven years. Overall, Elvis Presley has scored five posthumous chart-topping singles, a UK chart record: Way Down; A Little Less Conversation, with JXL (June 2002); and the January 2005 reissues of Jailhouse Rock, One Night/I Got Stung, and It's Now Or Never.
Otis Redding
Otis Redding's Dock Of The Bay became the first ever album to become a posthumous UK Number 1 following his death aged 26 in a plane crash in December 1967. (Sitting On) The Dock Of The Bay, which had peaked in the UK the previous April, also became the American charts' first posthumous Number 1 single.
Jimi Hendrix
Hendrix's Band Of Gypsys album rebounded to UK number 14 immediately after he passed away aged 27 in September 1970, followed by his first and only Number 1, Voodoo Chile, the following November.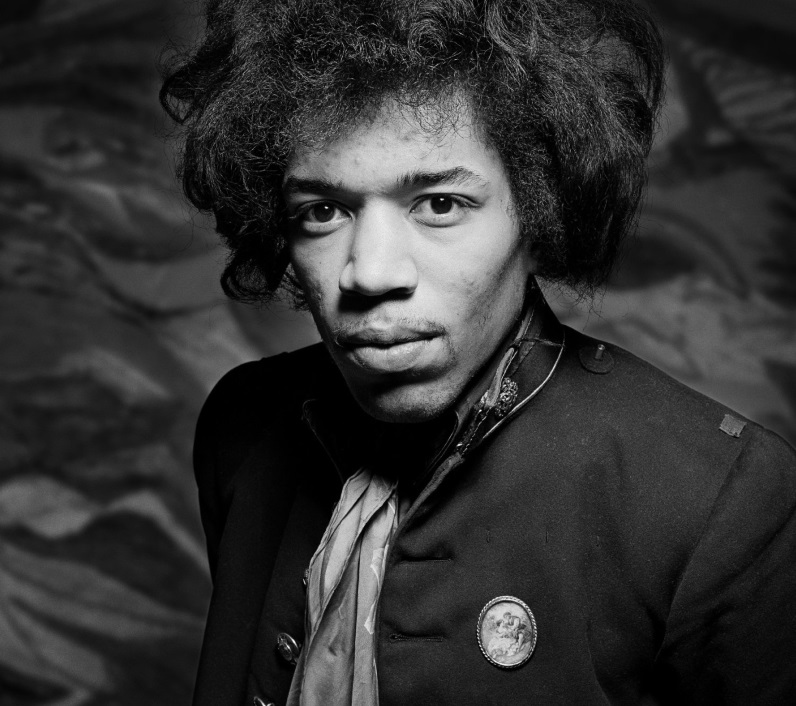 John Lennon
In the weeks after his New York shooting in December 1980, John Lennon classics (Just Like) Starting Over, Imagine and Woman claimed the Number 1 spot seven weeks out of 9 – as well as the Number 2 single and album in Christmas week – (Just Like) Starting Over and its parent Double Fantasy. 
Freddie Mercury
The Queen frontman passed away aged 45 in November 1991. Just a few weeks later, Queen's Bohemian Rhapsody, originally Christmas Number 1 in 1975, returned to the top, rereleased as a double-A side with These Are The Days Of Our Lives. It topped the chart for five weeks in December 1991 and January 1992, becoming the first single to top the chart in four different years (on top of 1975 and 1976), and the only song to be Christmas Number 1 twice by the same artist. A remix of Freddie Mercury's solo track Living on my Own went to Number 1 on the Official Singles Chart in summer 1993, 18 months after his death.
2Pac
Killed in a still unsolved drive-by shooting in September 1996, Tupac Shakur has scored 14 Top 40 hits on the Official Singles Chart since his death, including Elton John collaboration Ghetto Gospel, which spent three weeks at Number 1 in 2005.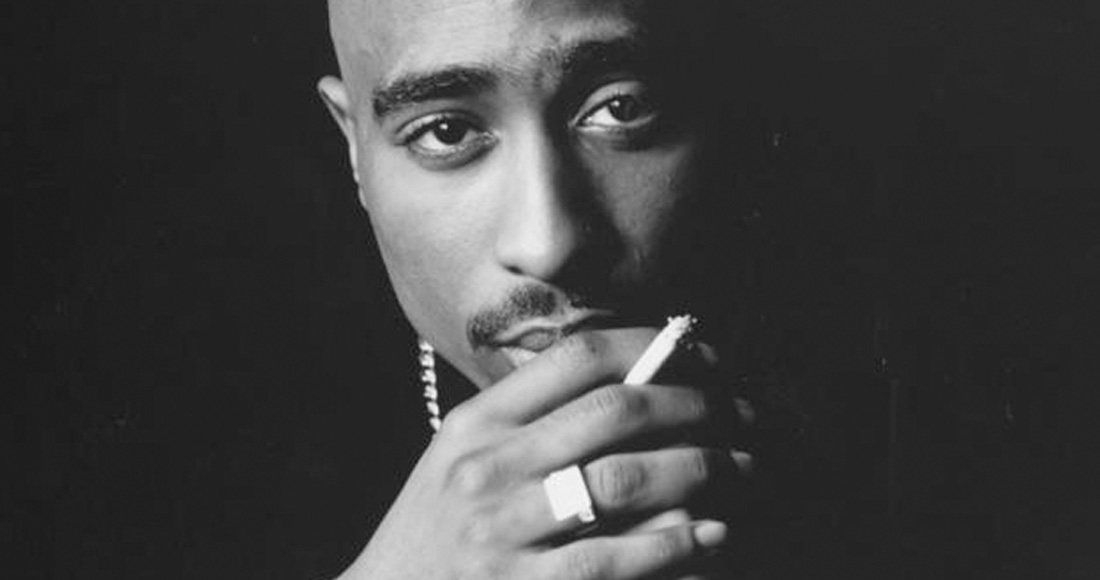 Eva Cassidy
Two years after her  death in 1996, Eva Cassidy went to Number 1 with Songbird, featuring her cover of Over The Rainbow. Within five years she had two further Number 1 albums – only Eva, Elvis and Michael Jackson can claim three posthumous Number 1 albums. She also landed a Number 1 single with What A Wonderful World with Katie Melua in December 2007.
Notorious BIG
Killed in a drive-by shooting in March 1997, Biggie Smalls scored his first UK Top 40 with Life After Death just a few weeks later. But it was tribute song I'll be Missing You (by Puff Daddy, Faith Evans and 112) which reached the greatest heights, spending 6 weeks as UK Number 1 that summer.
Aaliyah
After dying in a plane crash aged just 22 in August 2001, Aaliyah scored her first UK Number 1 with More Than A Woman six months later, while her self-titled album also reached Top 10. More Than A Woman was knocked off Number 1 by the late George Harrison's My Sweet Lord, marking the first time a  posthumous chart-topper had knocked off another.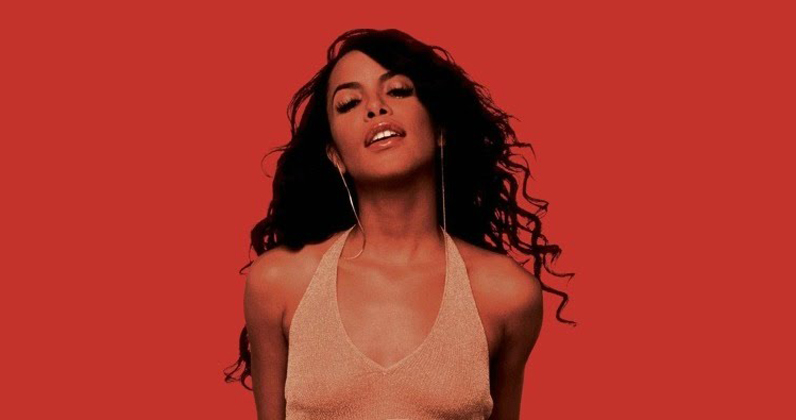 Michael Jackson
After his death in summer 2009, Michael Jackson's greatest hits Number Ones topped the chart. Over on singles, Man In The Mirror made the Top 10 for the first time. Michael replaced himself as Number 1 album when The Essential deposed Number Ones, and the following week, he occupied six slots in the albums' Top 10 – a chart record. He scored scored a further posthumous Number 1 album in 2014 with Xscape.
Amy Winehouse
Amy was just 27 when she died in July 2011, pushing three albums into the Official Albums Top 10 and five singles into the Official Singles Top 40 a week later, with Back to Black going Top 10 for the first time. Over the following year, Amy Winehouse fans bought 1.2m albums and 500,000 downloads and turned Back 2 Black into the biggest album of the 21st century at the time.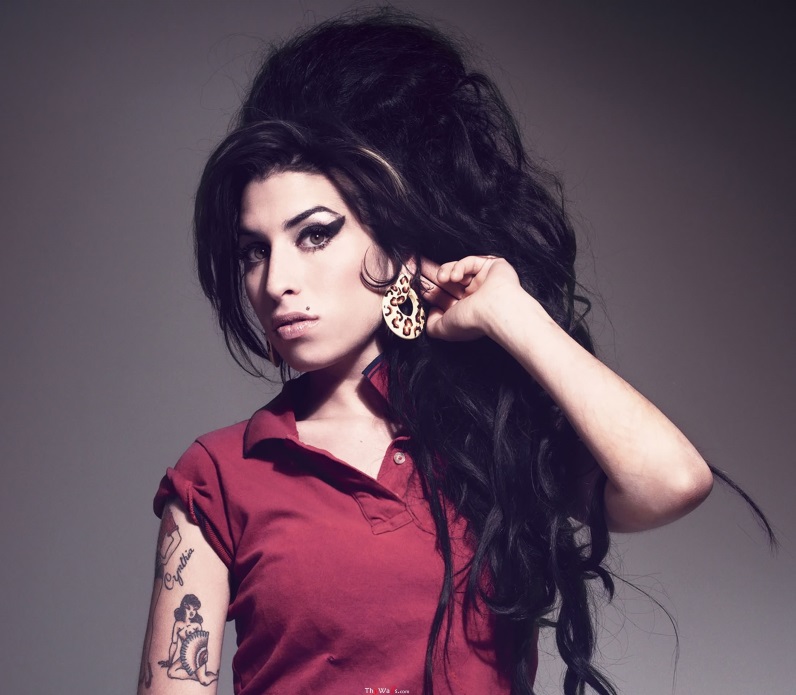 Whitney Houston
After her death aged 48 in February 2012, Whitney's classic hit I Will Always Love You returned to the UK Top 20 for the first time in 18 years in the next week, as she claimed 13 places in the Top 100 and 2 albums in the Top 40. 
Frankie Knuckles
Known as The Godfather of House Music, New York DJ and producer Frankie Knuckles passed away age 59 in March 2014. A week later, his classic track Your Love entered the Top 40 for the first time at 29 – his first entry Top 40 entry in nearly 20 years.
Cilla Black
Upon the entertainment icon's death in 2015, Cilla Black's Very Best Of hits set went to Number 1, her first chart-topping album in the UK.
Viola Beach
In February 2016, the four members of Viola Beach were killed in a car accident, alongside their manager. While they had never charted previously, big things had been predicted for the Warrington band, and fans paid tribute by sending single Swings and Waterslides to Number 11 in the week following their death. When Viola Beach's self-titled debut was released the following July, it went straight in at Number 1.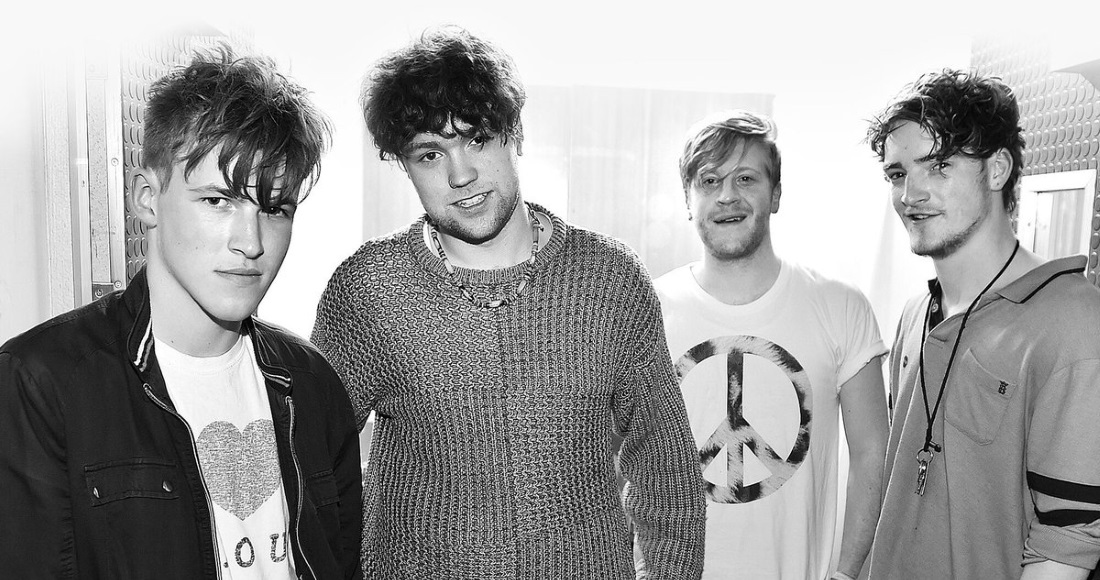 David Bowie
When the music world lost David Bowie in January 2016, his passing had a huge impact on the Official Albums Chart. In the week of his death, he went straight in at Number 1 with his final studio album Blackstar – released two days before he died – and he landed a total of 10 albums in Top 40. Blackstar spent three weeks at the top before being deposed by a greatest hits retrospective Best of Bowie, the second only act to knock themselves off Number 1 posthumously since Michael Jackson in 2009.
Prince
When Prince died in April 2016, his signature song Purple Rain reached a new peak on the Official Albums Chart at Number 6.  That same week, Prince occupied three slots of the Official Albums Chart Top 5 – thwarted from securing the Number 1 slot by Beyoncé's Lemonade. A 'new' posthumous Prince album, titled Originals, made up of 'vault' recordings between 1981-1991, is out on Tidal now and released physically on June 21. 
Glen Campbell
When the country legend Glen Campbell died in August 2017, his final album Adios – recorded shortly after his diagnosis with Alzheimer's – hit a new peak, challenging Ed Sheeran for the top spot.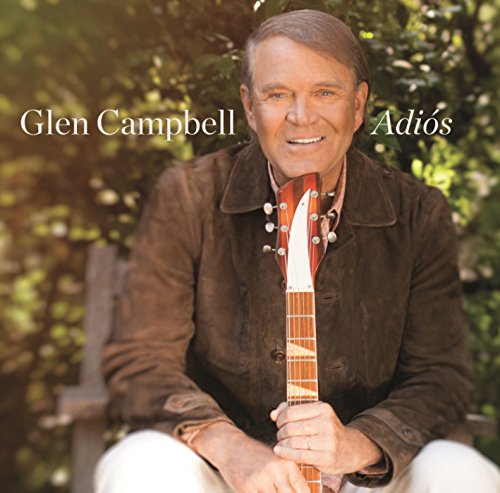 Chuck Berry
The rock and roll legend was almost done with his final album, entitled Chuck, when he died in March 2017 at the age of 90. It was his first studio album in almost three decades and became his first Top 10 album in 30 years when it peaked at 9 following its posthumous release.
XXXTentacion and Lil Peep
Peep, whose real name is Gustav Elijah Åhr, died on November 15, 2017 at the age of 21 from a suspected overdose, while XXXTentacion – 20 year old Jahseh Onfroy – was shot and killed during a robbery in Florida in June 2018. While the two didn't work together during their lifetimes, the collaboration has been brought together posthumously by mutual friend iLoveMakonnen, who co-wrote Falling Down with Peep before his death.
Main image of Avicii: Sean Eriksson