Every popstar dreams of having a Number 1 hit, and when they get it, some of them find it very hard to let go! Here, we run down the twelve songs to spend 10 or more weeks at Number 1 on the Official Irish Singles Chart.
Bill Whelan - Riverdance
It was 1994 and Ireland were hosting the Eurovision Song Contest following Niamh Kavanagh's win the previous year. The country wanted to provide an incredible spectacular for the interval, and the result was Riverdance, a platform that mixed traditional Irish music and dance. Bill Whelan created the score, while Jean Butler and Michael Flatley lead a chorus of superb dancers.
300 million people were captivated around the world, and a phenomenon was born. Riverdance fever swept Ireland, and the song at the heart of it spent 18 consecutive weeks at Number 1. 
Luis Fonsi & Daddy Yankee ft. Justin Bieber - Despacito (Remix)
2017 saw Spanglish music dominate the charts, with the likes of J Balvin & Willy William, Little Mix & CNCO, Camila Cabello and Demi Lovato bringing Latin-inspired music to Ireland's Top 50. The song that kicked it all off was Despacito, which spiced up the summer at the top of the charts for 15 straight weeks.
Ed Sheeran - Shape Of You
2017 was the year for mammoth Number 1 smashes in Ireland. Ed Sheeran kicked the year off by rocketing straight to the top spot with Shape Of You, which spent eight weeks at the helm before his other track Galway Girl overthrew it for a fortnight. Not content with replacing himself at Number 1 once, he then did it again as Shape Of You led the Top 50 for a further six weeks.
1990 Republic of Ireland World Cup Squad - Put 'Em Under Pressure
Ole Ole Ole Ole! Produced by U2's Larry Mullen, Put 'Em Under Pressure featured soundbites from the then Republic of Ireland manager Jack Charlton, with fans chanting in the chorus, whom were apparently influenced to take part with the help of some beer.
Traditional Irish Uilleann pipes and inspiring words of wisdom from the gaffer inspired a nation, keeping Put 'Em Under Pressure at Number 1 for 13 weeks. The Irish national team didn't fare as well as the song sadly, losing 1-0 to Italy in the quarter-finals.
The Black Eyed Peas - I Gotta Feeling
The BEP got us in the party mood in 2009 with their night out anthem I Gotta Feeling. Unlike in the UK where their album The E.N.D. spawned three Number 1s, I Gotta Feeling was the only chart topper from that record in Ireland, but boy did it make it up for it. After spending 12 consecutive weeks at the helm, along came Alexandra Burke in the October who toppled will.i.am and friends with Bad Boys.
Pharrell Williams - Happy
Happy has quite an unusual history on the Official Irish Singles Chart. Originally Number 1 for seven weeks beginning from the first week of 2013, the song was replaced at the top for two weeks by Clean Bandit & Jess Glynne's Rather Be. Pharrell then took back his throne for another fortnight, before making way for Duke Dumont & Jax Jones' I Got U, and She Looks So Perfect by 5SOS. It then started a third stint at the mountaintop for three weeks, taking its total to 12.
Queen - Bohemian Rhapsody
Scaramouche, scaramouche! Ireland did the Fandango on two separate occasions, as Bohemian Rhapsody topped the chart on release in 1975, and following Freddie Mercury's death in 1991 - both times claiming the Christmas Number 1. Overall, the Queen classic spent 11 weeks at Number 1.
Bryan Adams - (Everything I Do) I Do It For You
Not quite as popular as the song was in the UK, (Everything I Do) I Do It For You was still far more popular than its companion movie in Ireland, leading the Top 50 for 11 weeks. From one Canadian to another...
Drake ft. Wizkid & Kyla - One Dance
No-one could escape Drake's One Dance in 2016. The dancehall-inspired track was everywhere, and topped the charts in 15 countries worldwide. Ireland was one of them, where the song matched Bryan Adams' 11 weeks at the top.
Wings - Mull Of Kintyre
Another Christmas Number 1 on the countdown, this time from 1977, Paul McCartney's Wings also reached double figures on the Official Chart throne. Mull Of Kintyre is Paul's third of four Irish Xmas chart toppers, his others being The Beatles' Day Tripper and I Feel Fine, and his inclusion on Band Aid.
Mark McCabe - Maniac 2000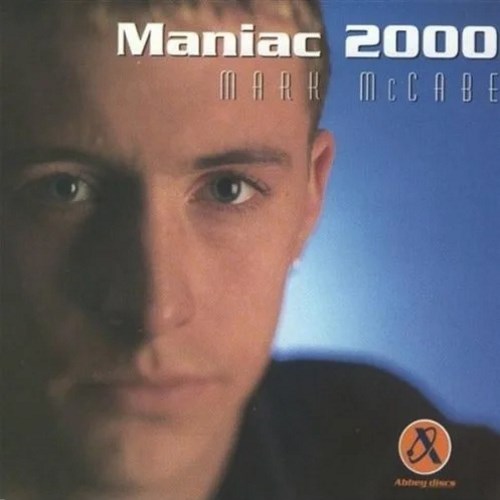 Trance music was all the rage in 2000 and Irish DJ Mark McCabe made the most of the turn-of-the-century trend. Recorded at a cricket club (yes, really), Maniac 2000 samples Michael Sembello's 1983 hit Maniac from the movie Flashdance. Clearly the Irish public loved a good oggie, oggie, oggie, and Maniac 2000 spent 10 weeks at Number 1. Pass us the glow sticks.
Drake - God's Plan
Finally, Drake makes a second appearance and is the most recent single to reach a double figure stint at Number 1. The biggest song of 2018 so far, God's Plan scored ten weeks at Number 1 before being dethroned by Calvin Harris and Dua Lipa's One Kiss.
© IRMA | Image: Colm Henry/Mark Surridge