Following the sad passing of Mark E Smith, the frontman of post-punk band The Fall, OfficialCharts.com has been delving into the numbers behind the group's music.
Founded in 1976, The Fall may not have been regulars on the Official Singles Chart (landing three Top 40 hits), but they did notch up 11 Top 40 albums.
Their most successful period was between 1988 - 1993, though their last studio album, New Facts Emerge, peaked at Number 35 last year. 
In 2004, the band released their greatest hits compilation album, 50,000 Fall Fans Can't Be Wrong - a parody (both in its title and artwork) of Elvis Presley's 1959 retrospective 50,000,000 Elvis Fans Can't Be Wrong.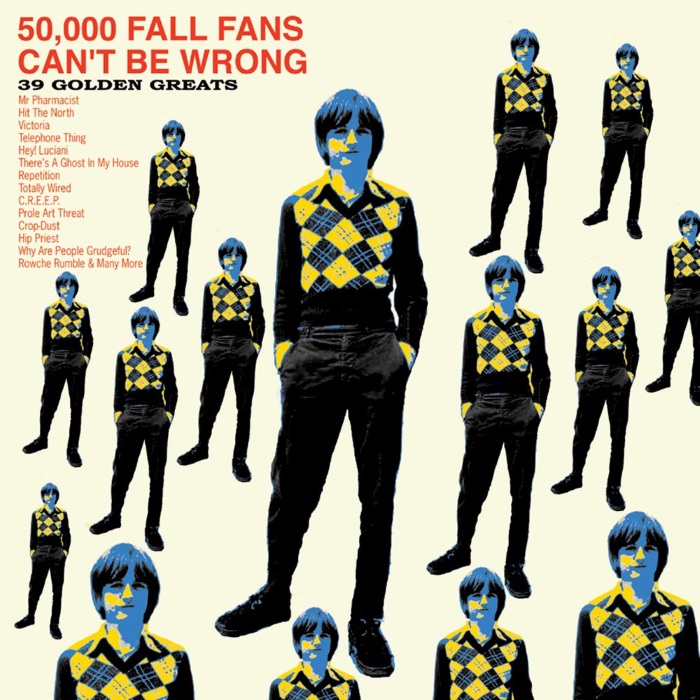 While The Fall's slightly more modest title is admirable, sales of the album in fact just fall short of that number, having sold 47,765 copies in the UK to date.
The double album, which includes 39 tracks, includes a selection of singles and album highlights spanning from their 1978 EP Bingo-Master's Break-Out! up to their 2003 album The Real New Fall.
View The Fall's Official UK Chart history in full here.