There are few artists have effected the music industry like George Michael.
Not just one of the biggest superstars of the 1980s - forming a trifecta with Prince and Madonna's whose influence, success and output has no hopes of ever being replicated - George's discography have paved the way for countless artists after him. 
It's a body of work that doesn't just deepen and widen with age, it holds up too. Staggeringly so. This week sees the celebration of one of the most important albums of George's career; his third solo album, Older.
Originally released in 1996, Older was George's first long-player release in more than half a decade, following a much-publicised skirmish with record label Sony. The result - more than three years in the making - sees George emerge as an artist more sure than ever of his skill-set, how to best deploy his influences and what he wanted to say. 
Now, the Deluxe, Limited Edition Boxset of Older, bringing together newly mastered from original tapes and pressed on 180gsm vinyl across 2LPs for superior audio quality, as well as 1997's expanded Older re-issue, Upper, on vinyl for the first time, as well as Older and Upper on CD.
Also included is a 12" x 12" 48-page book, The Story of Older, featuring a brand-new essay by Dan Davies recounting the stories behind the album with contributions from key people who helped make the record, plus rare and previously unseen photos. 
But let's discuss what makes Older so special, and why it should be celebrated in this way. To put it simply; the second-to-last album released in George's lifetime is one of his most confident and self-assured work as an artist. 
Whereas Faith rattled with the kinesis of someone about to ascend to global superstardom and Listen Without Prejudice Vol. 1 was a guarded opus about the trappings (and troughs) of what that superstardom would actually give George, Older is an album about grief, yes, but it's also about love. How to find love in both yourself and other people, and how that love can redeem you and pull you back from the edge. 
Older's first single, Jesus To A Child, is proof enough of this. Written by George in tribute to his late lover, Anselmo Feleppa, the bossa nova-tinged track is all about the lingering touch of a love that's since passed, but how you can still feel its influence in your life.
It was one of two Number 1 singles that Older birthed; the other being the fastidious ode to casual sex, Fastlove, which was memorably covered by Adele at the 2017 Grammys as a posthumous tribute to George. 
Fastlove topped the UK Official Singles Chart for three weeks in 1996, which helps it rank as George's longest-running Number 1 single, alongside Careless Whisper, A Different Corner and the Five Live EP alongside Queen and Lisa Stansfield.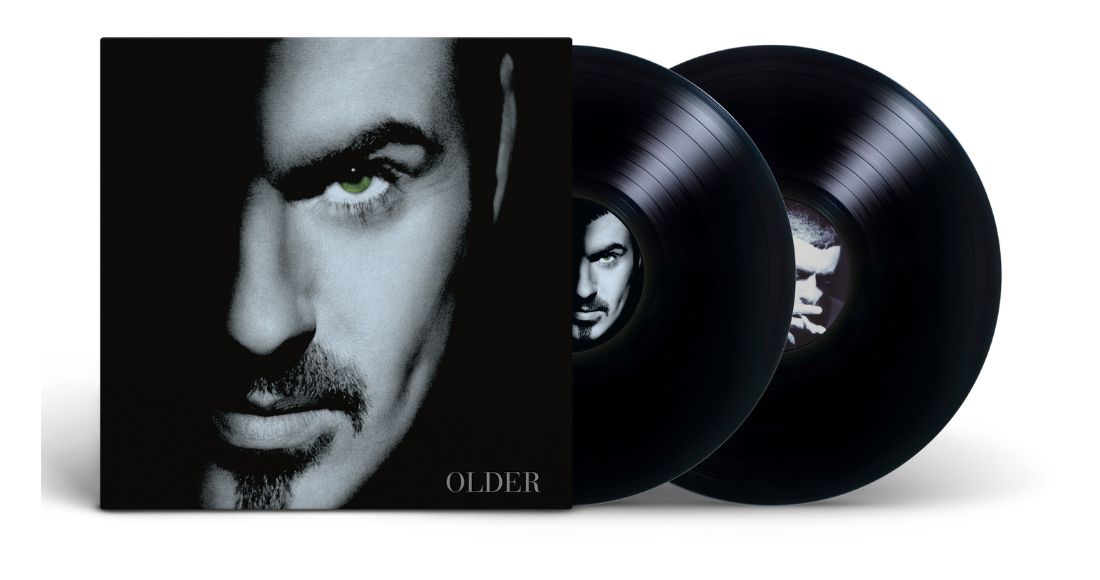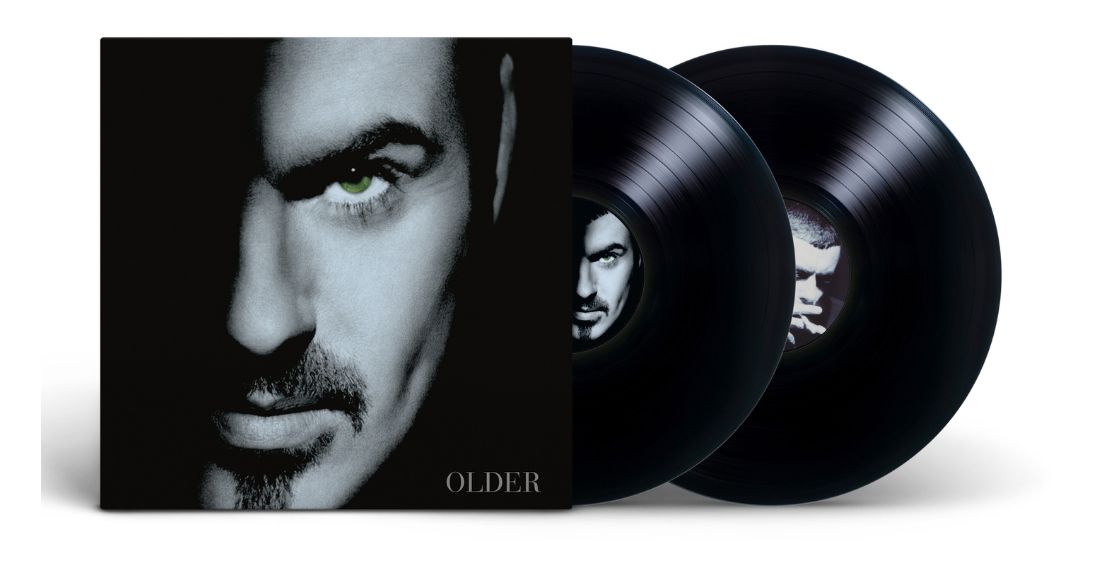 Upon its release, Older debuted at the top of the Official Albums Chart with 281,000 copies. It became George's third consecutive Number 1 album (following Faith and Listen Without Prejudice, Vol. 1) and was at the time his longest-running chart-topping LP in the UK, staying at the summit for three weeks (although greatest hits compilation Ladies & Gentlemen - The Best of George Michael has now overtaken it, with a total of eight weeks at Number 1). 
Older's total UK chart units now stand at a staggering 1.7 million. Across its tracks, Older's stream now stand at over 177 million. It's most streamed track is the live version of Freedom '94 included in the 1997 re-issue (over 51 million streams) while its most-streamed single is Fastlove (over 33 million streams).
Ultimately, while George's queer identity would be harshly and controversially revealed without his consent in 1997 (leading to the iconic post-disco ode to cottaging, Outside), Older does vibrate with the love, lust and lost of George's queer identity; most notably in Jesus To A Child and Fastlove. 
It's a stunningly bold and inventive body of work 26 years on, and it remains one of music's great shames that we never got more.
Article Image: Brad Branson
Older: The Deluxe, Limited Edition boxset is out September 30.