Only six months in, 2021 has already been an exciting year for music - with the potential return of rock to the Official Singles Chart Top 40 and 24 different Number 1 albums.
Here's the standout music that the Official Charts staff have had on loop so far.
Martin Talbot - Chief Executive
Album: Bicep – Isles
This dazzling second outing for the Belfast duo should have been the first Number 1 album in the prestigious history of Ninja Tune this January – but it is certainly top of my 2021 list so far. Bicep compose the kind of intricate, cinematic, groove-laden electronic music that draws inevitable and deserved comparisons with the godfathers of the genre, the mighty Orbital. This is a coming of age for an immense new creative force. More is yet to come.   
Single: Lump – Animal
Laura Marling's masterpiece Song For Our Daughter was my soundtrack of 2020 and the new Lump album (her collaboration with Mike Lindsay) will be one of the highlights of summer 2021. The lead single Animal is as crunchy, diverting and discomforting as last year's folk opus was comforting, calming and chilling. A magnificent return.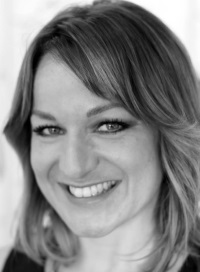 Lauren Kreisler - Head of Brand & Digital
Single: Olivia Rodrigo – Good 4 U
Oh hello Olivia Rodrigo, coming over here, shaking up the charts with a pop-punk banger in 2021.
Where does Paramore's Misery Business end and Good 4 U begin? Still not sure, but I felt seen by this Instagram post recently - it could have been filmed in my car. Could this herald the start of a few more guitars back in the Official Singles Chart? Only time will tell. 
Album: Barry Gibb – Greenfields: The Gibb Brothers Song Book Vol 1.
My favourite album and Number 1 Award picture of 2021 so far, and all in the bag by 15 January. What a start to the year that was!

I've not had this one off. Dear Bazza and his friends from the Country music world join forces on some beautiful reworkings of Bee Gees classics. Too Much Heaven duetted with Alison Krauss is still sounding diviiine all the way through into June.
As well as sound-tracking many a lockdown house clean for me (which I'm sure is exactly what Barry had in mind when he was recording it), Greenfields became Barry Gibb's first UK Number 1 album in 40 years, and his first ever as a solo artist. And rightly so.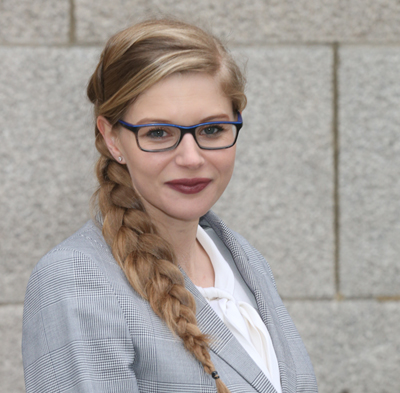 Becca Monahan - Commercial Director
Single: Coldplay - Higher Power
Coldplay opened the BRITs with this, and I remember watching and thinking it somehow managed to be such a good mix of nostalgia which sounds like Coldplay always have done over the last twenty five years, but it also has this really hopeful and uplifting quality to it.
The BRITs were so great this year – it really felt like it was the start of the world opening up, and gave the rest of us hope that live music would start up again - and I still have that happy, hopeful, positive feeling every time I listen to the track.
Album: Royal Blood – Typhoons
Typhoons is Royal Blood's third album and while it definitely still sounds like Royal Blood I'm loving the more electro vibes here. There are some definite Daft Punk influences on this album and a couple of tracks like Trouble's Coming also remind me a bit of Jungle's first album. And then you've got Boilermaker which is what Royal Blood do best – a massive chorus with a dirty bass and it's brilliant.
Helen Ainsley - Content & Brand Assistant
Single: WILLOW ft. Travis Barker - t r a n s p a r e n t s o u l
Willow is an amazing and versatile talent, and Transparent Soul is a heavy, pop-punk banger complemented by an outrageous drum track from Travis Barker. I'm really glad Willow finally felt comfortable to move into heavier music because this song has me hooked!! Long may "the vibes" continue.
Album: Griff - One Foot In Front Of The Other
Griff's new mixtape is yet more evidence of how much she deserved her BRITs Rising Star Award. Her voice! The songwriting! The production! From the sad-poppy bops like lead single Black Hole to piano-backed tracks like Earl Grey, every song is a hit.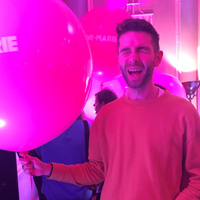 Rob Copsey - Website Editor
Album: SG Lewis – times
This criminally overlooked debut released in March is a pristine collection of slick disco bangers that pays homage to the genre, but also sounds like the future. Highlights include the heady Impact ft. Robyn and Channel Tres, Feed The Fire ft. Lucky Daye, and the exhilarating, Nile Rodgers-assisted One More.
Single: Lil Nas X – Montero (Call Me By Your Name)
Lil Nas X delivered a game-changing moment for queer artists this year. Beyond the incredible visuals, eye-popping live performances and sliding down a stripper pole to give Satan a lapdance, Montero (Call Me By Your Name) also happens to be a 10/10 pop song.
George Griffiths - News and Features Writer
Album: Lana Del Rey - Chemtrails Over The Country Club
Lana Del Rey has never made a bad album and her impeccable run continues with the breezy Chemtrails Over The Country Club. The follow-up to the critically acclaimed NFR! There's a looseness here which I find really appealing, and to me it's her easiest listen since 2014's Ultraviolence (my personal favourite Lana album). Songs like the enticing title track, White Dress and the closing Joni Mitchell cover are some of her best work, period.
Single: Sabrina Carpenter - Skin
Where Drivers License went high, Skin went low and there is nothing I love more than a petty bop. Sad about me stealing your man? Get your own! Inspired stuff. I've followed Sabrina's career in bits and pieces over the years (justice for Almost Love) but it was nice to see Skin become a moment for her, her first-ever charting entry on the Official Singles Chart. We do not stan women being pitted against women, but I can forgive it when the material is this good. I eagerly await for her good 4 u response track.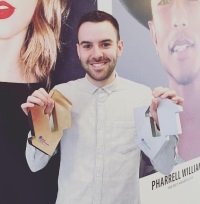 Jack White - Content & Brand Executive
Single: Katy Perry - Electric
Anyone who knows me can testify that a Katy Perry and Pokémon collaboration is a project that couldn't be more tailored to me, and luckily, KP and Pikachu absolutely delivered with Electric! With uplifting lyrics and a euphoric chorus, Electric is exactly as its name suggests - a thunderbolt of inspiration and positivity.
Album: Hayley Williams - Flowers for Vases / Descansos
Hayley Williams' second studio album Flowers for Vases / Descansos is a prequel record to her 2020 debut solo release Petals for Armor, and chronicles more of her mindset following her divorce and its repercussions on her mental health. Trigger, an introspective and harrowing account of separation, is a standout, and overall Flowers for Vases continues to showcase Hayley's songwriting skill that has been at the heart of Paramore for the past 15 years. I'm looking forward to the impending vinyl release!