Topping the charts with your debut single is no mean feat, but Sigala has done it today (September 11) with Easy Love; the Jackson 5-sampling club stomper that's been lighting up dancefloors all summer. 
We sat down with the producer and songwriter - known as Bruce Fielder to his mates - to talk about the Number 1 song, playing it to Tito Jackson himself and how he plans to follow it up...
Hello Sigala! First thing's first – congratulations on Easy Love being Number 1 on the Official Singles Chart. You must be pretty pleased?
This is so amazing. I had no idea this would ever be a Number 1 record. I wrote this song in my bedroom on a Sunday evening after a couple of beers. I had no idea it would go to the top of the charts!
Is that really how the song came about?
It is. For a few years before this song, I was mostly doing production and writing for other artists. Some of it I liked and some of it I was doing for the money or for the job. It got to the point where I just wanted to do something for myself – rather than have somebody asking me to create a song that had a certain sound to it or had to be a certain way. Easy Love was the result of me doing something for me, after a few beers, just for fun! I hadn't approached making music like for ages.
Lots of dance songs that sample classic tracks have been released this summer; why do you think the public have taken to Easy Love in such a big way?
I suppose it has that familiarity to it and people have latched on to that. And it has a modern dance/club twist to it, which people seem to be liking.
The sample in question is, of course The Jackson 5's ABC. How do you get a song like that cleared for use?
I've heard some real horror stories of artists building an entire campaign around a song and then somebody at the label forgot to clear a sample in the song, and it all falls apart. That must be so horrible. I'm with Ministry Of Sound and they did it the right way – they got the sample cleared early and efficiently. I don't know if the people who hold the rights to it knew this would be a hit, otherwise they might not have let me have it! Surely it's good for them though, isn't it?
Have any of The Jackson 5 members offered any feedback on the track?
Tito Jackson was working in the same building as me a couple of months ago before we released the track. He was working on his album and we knew some of the people he was working with. We set up a meeting to play him the song and I was terrified he would kick off and storm out and hate it, but he was really nice about it. In fact he loved it! He even invited us to one of his gigs a few weeks later, which was incredible.
Has the success of Easy Love spurred you on to keep making your own music, rather than working for other artists?
I'm still working with other artists but Easy Love being a success has allowed me to be a bit more selective. That probably makes me sound like a right diva! It's amazing though, I'm so happy and grateful that I can do that. The main thing I've learnt from the song doing so well is that I should continue to do the things I actually enjoy myself, rather than making music people are asking me to me that I don't necessarily like.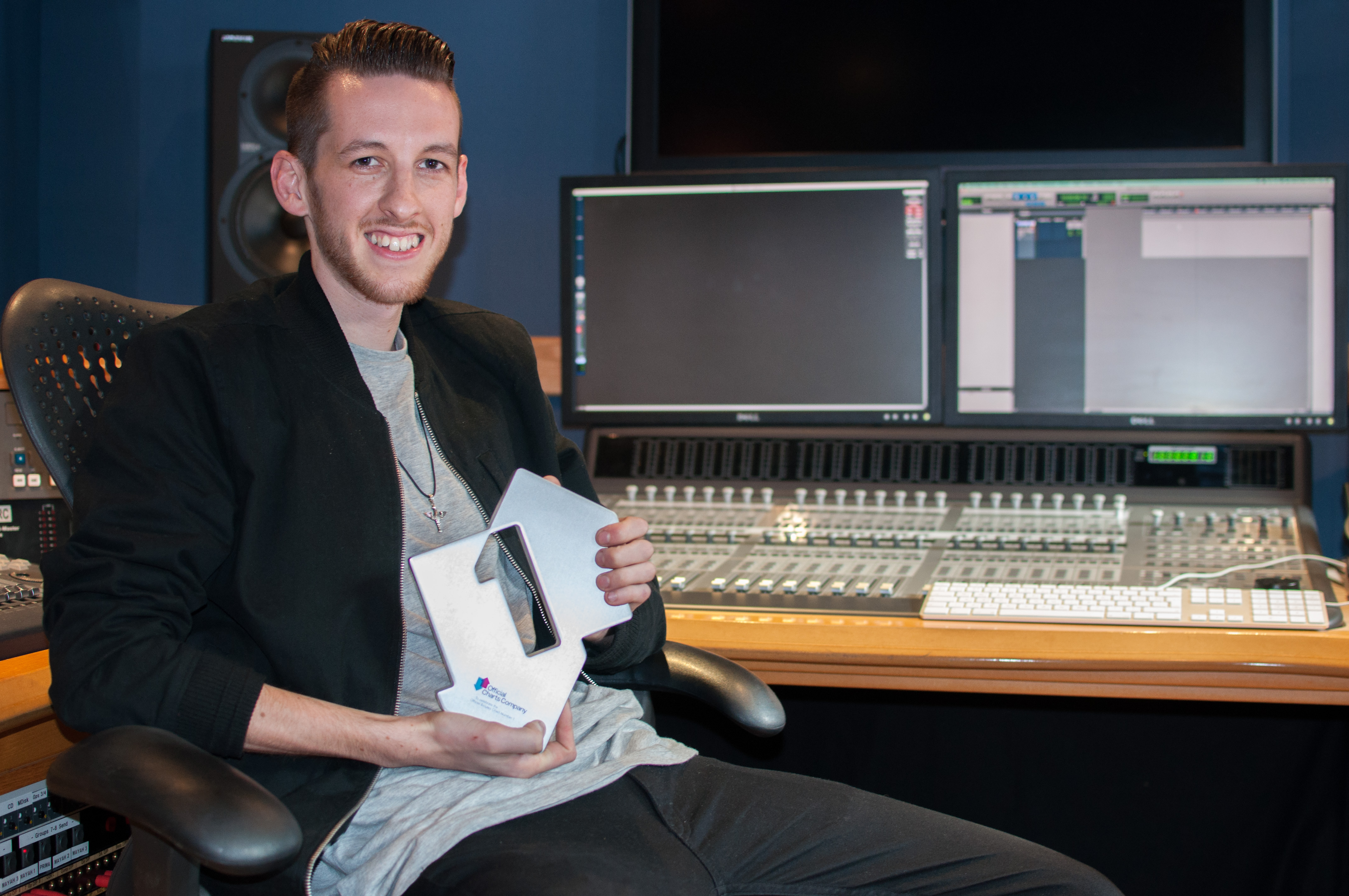 Sigala presented with his Official Number 1 Single Award
Who, if anyone, do you look to for inspiration when writing and producing music?
There's obviously been a big resurgence in '90s house music and R&B. I didn't really listen to much of that at the time but I've gone back and discovered it myself, which has proved a huge inspiration for my music.
Have you got a follow-up single lined up yet?
We've got a selection of songs in the pipeline that we're really happy with. We're going to send them to a few radio stations and see what people are liking and go from there. I'm keen to do some more original stuff now. I've been doing a lot of writing with people and I'm impressed with the results. I realised as soon as Easy Love started to take off, I was going to have to up my game!