Psy's Gangnam Style is no longer the most watched video on YouTube.
The clip, which took over the world in 2012 for its surreal visuals and dance routine, has been YouTube's most played video for the last five years.
It was once so popular that it broke YouTube's play counter and the company had to rewrite their code, which now allows a maximum of over nine quintillion plays. Gangnam Style's current views stands at 2,894,555,157.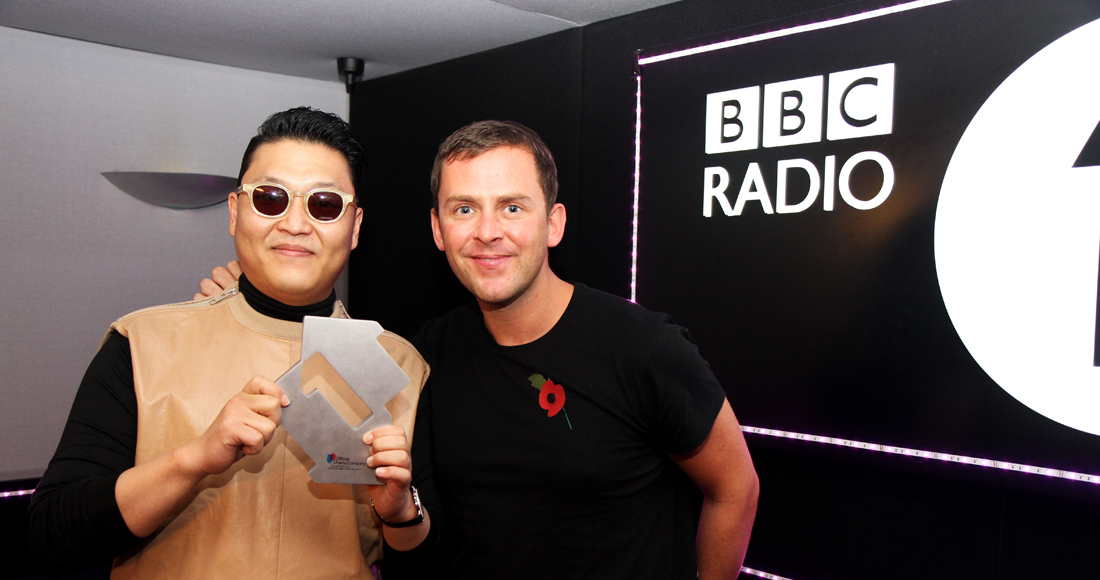 Psy with his Official Number 1 Award for Gangnam Style
Five years on, and the clip has been eclipsed by another music video - Wiz Khalifa and Charlie Puth's See You Again, which has 2,895,787,994 views. 
The song was released in March 2015 for the seventh instalment of The Fast & The Furious franchise, Furious 7. The death of one of the film's lead actors, Paul Walker, added extra poignancy to the track.
See You Again spent two weeks at Number 1 on the Official Singles Chart. Its combined sales to date in the UK stand at 1.45 million, split by 722,000 downloads and 73 million streams.
It was the UK's fifth biggest single of 2015, finishing ahead of Adele's Hello and Justin Bieber's Sorry. Look back at the Official Top 100 biggest songs of 2015 in full here. 
However, See You Again's reign as YouTube's most-watched video may be short-lived; Luis Fonsi and Daddy Yankee's Despacito - currently Number 1 in the UK - has notched up 2.5 billion views in just six months, and it shows no signs of slowing down yet.
The Spanglish track has so far racked up eight weeks at the top of the Official Singles Chart, thanks in part to a remix featuring Justin Bieber.
MORE: The Official Top 40 biggest songs of 2017 so far
Despacito is currently the world's fifth most-watched music video on YouTube. In addition to Wiz Khalifa (1) and Psy (2) are Justin Bieber's Sorry at 3 and Mark Ronson's Uptown Funk at 4.