Every so often, albeit very rarely, a track comes along that changes the trajectory of an artist's career forever. A song that cements their status and elevates them to entirely new levels. Their Someone Like You, New Rules or Thinking Out Loud.
This, right here, truly feels like 25-year-old Brighton breakout star Sam Tompkins' moment.
Today, Sam unleashes his brand-new single Lose It All; a song that's already enraptured fans on TikTok and accumulated over 4 million streams on the platform, even before its official release. It's the first taste of new material since his Who Do You Pray To? EP, which became Sam's first Top 10 record earlier this year.
Since then, he's performed with childhood hero Justin Bieber and attracted the attention of Nicki Minaj and BLEU, who recently sampled his track Whole on their collaboration Love In The Way. It's safe to say Sam is fast becoming the Brit of choice for US stars to team up with.
And this is a confidence that shows in Sam's output; with Lose It All boasting career-defining qualities.
'Tell me why they say that grown men can't cry,' Sam asks. ''Cause I'm finding it hard, I won't lie. To keep the water locked inside of my eyes.'
Sam's never been afraid to show his vulnerable side, laying his insecurities bare with no pretence. On Lose It All, this trademark sincerity proves hauntingly beautiful; his words atop a simple piano riff. There are no glossy production flourishes here. No gimmicks. Simply Sam's stunning vocal, heart wrenching lyricism and an instrumental that allows Sam's story the space to be told.
If Lose It All is anything, it's utterly timeless. A ballad that'll no doubt transcend generations with its universal appeal.
'Might look like I'm confident, but underneath the surface I don't wanna lose it all,' Sam leads into the chorus. ''Cause I don't want to grow old, missing a piece of my heart that you hold. It's my worst nightmare, I'm letting you know, that if I ever lose you I'll lose it all.'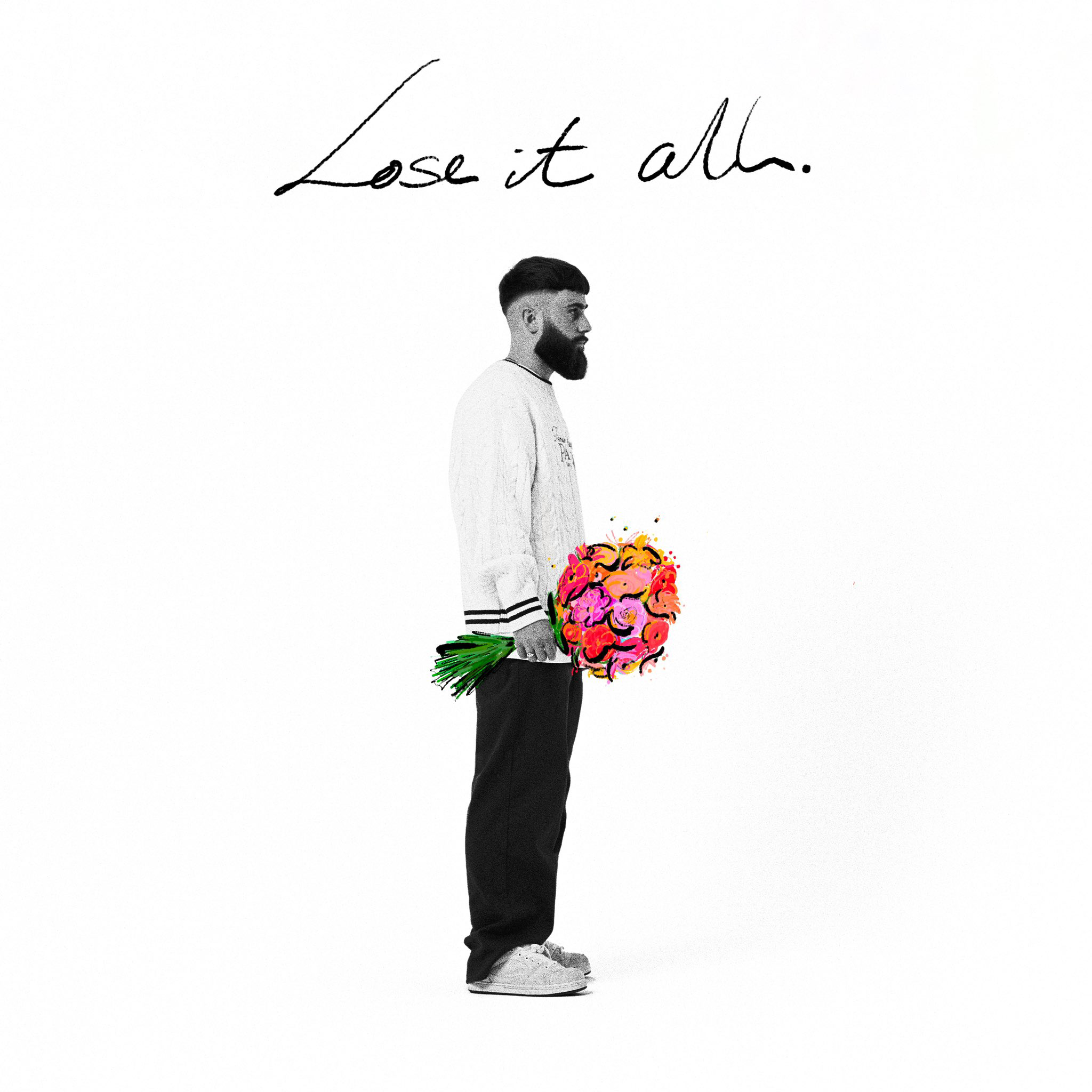 Speaking about the track, Sam tells OfficialCharts.com: "The reason I'm so proud of Lose It All is because it's a symbol of how hard I've worked on getting this next wave of music ready.
"It's been a year of constant sessions, soul searching, meeting new people, experiences and it's all lead to this first song; a song that's really heartfelt and honest.
"I'm so excited for it to not just be my song any more and for it to be everybody else's. I've never worked so hard on anything in my life."
Sam Tompkins' Lose It All is released September 21 via Island Records.