Sam Ryder is up in Space, Man. 
Well, actually not when we hop on Zoom to chat with him. He's just in a living room, not out of choice, but necessity to protect him before the very important job he has to do.
"I came off a scooter in Madrid the day before yesterday," Sam tells us. "I'm very lucky I didn't hit my head. I can walk, though, which is good since I need to leave for the airport in an hour!"
That job? Representing the United Kingdom as our representative in the Eurovision Song Contest 2022 in Turin, Italy. Sam was chosen as part of a quasi-experiment, in partnership with management firm TaP Music, who were responsible for finding and mentoring Dua Lipa, Lana Del Rey and Dermot Kennedy. Before that, he'd found success going hyper-viral on TikTok.
Space Man, Sam's entry, is a scatter-shot pop banger, with an electrifying chorus that does seem at points like it's lifting up into the atmosphere. One thing is certain - the UK are taking Eurovision seriously this year. And it's beginning to show. Not only have we been chosen for a coveted performance slot in the second half of the Grand Final, but at the time of writing, Sam is the second bookie's favourite to win the whole thing. Which would be a lot more impressive than last year's nul points...
MORE: The Official Charts guide to Eurovision 2022
Hi Sam! We hope you know this is literally the worst time to injure yourself, we're going to wrap you up in cotton wool
It's so annoying, right? Because it wasn't my fault. I swear! In the lead up to this I've been snowboarding, skating and driving around racetracks in sports cars. I can't believe a scooter took me out. 
Well at least you can't break your voice! It does seem like this is the most excited everyone has been for a UK Eurovision in...quite some time. Years, in fact
As a genuine fan of Eurovision, it's so sick to see so much positivity around the UK in Eurovision this year. Our attitude towards it has been so up and down for so many years, for...well, that's a long and nuanced conversation we can have at another time. But we can only focus on the present moment and we're going to tackle it with positivity!
Precisely. And even the way you yourself were chosen this year was such a hybrid way of doing things...it was an experiment, really. So how did you get involved? Did you hit TaP up? Did they contact you?
I was actually nothing to do with that. Space Man itself was written maybe a year and a half ago? And you know songs, they do their thing. They do the rounds in the background, like the letters flying about in the Ministry of Magic. 
In this case, Space Man ended up in TaP's inbox, and the BBC's. I get a phone call in January saying "Hey Sam...we've heard your song. How do you fancy singing it at Eurovision?"
That in itself was pretty mindblowing to me. I love Eurovision. I've always wanted to do Eurovision - and for the song, I always wanted a special back drop to release it anyway. I would have released it around January-March anyway, so it's so special to be able to attach it to Eurovision. 
You've kind of answered our next question which was - was this written for Eurovision in mind? Listening to it now, you can see how it fits the brief right? It's a very modern interpretation of how to approach Eurovision
As a songwriter, it's always best when you write the song and then the brief comes after. If you approach it as "how do I write a song for Eurovision?" I think more often than not that would come out as a bad song. Where as here I've written this song in my house or whatever, I put it away and somewhere down the line it fits a moment. And that moment just happens to be Eurovision. 
There's no preconceptions this way. You're now crow-barring emotion or meaning into something - because whenever you do, it's always a little on the nose, isn't it?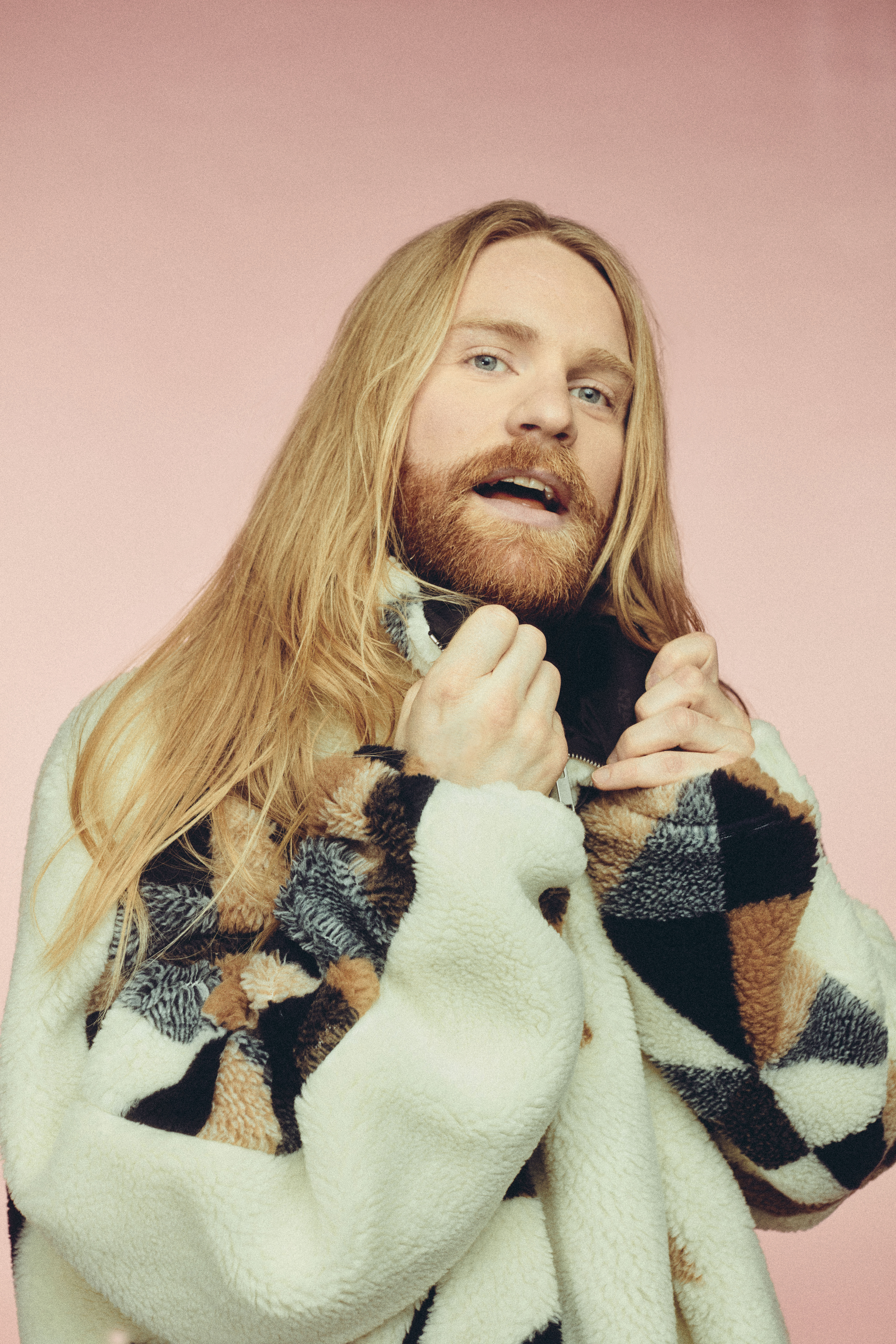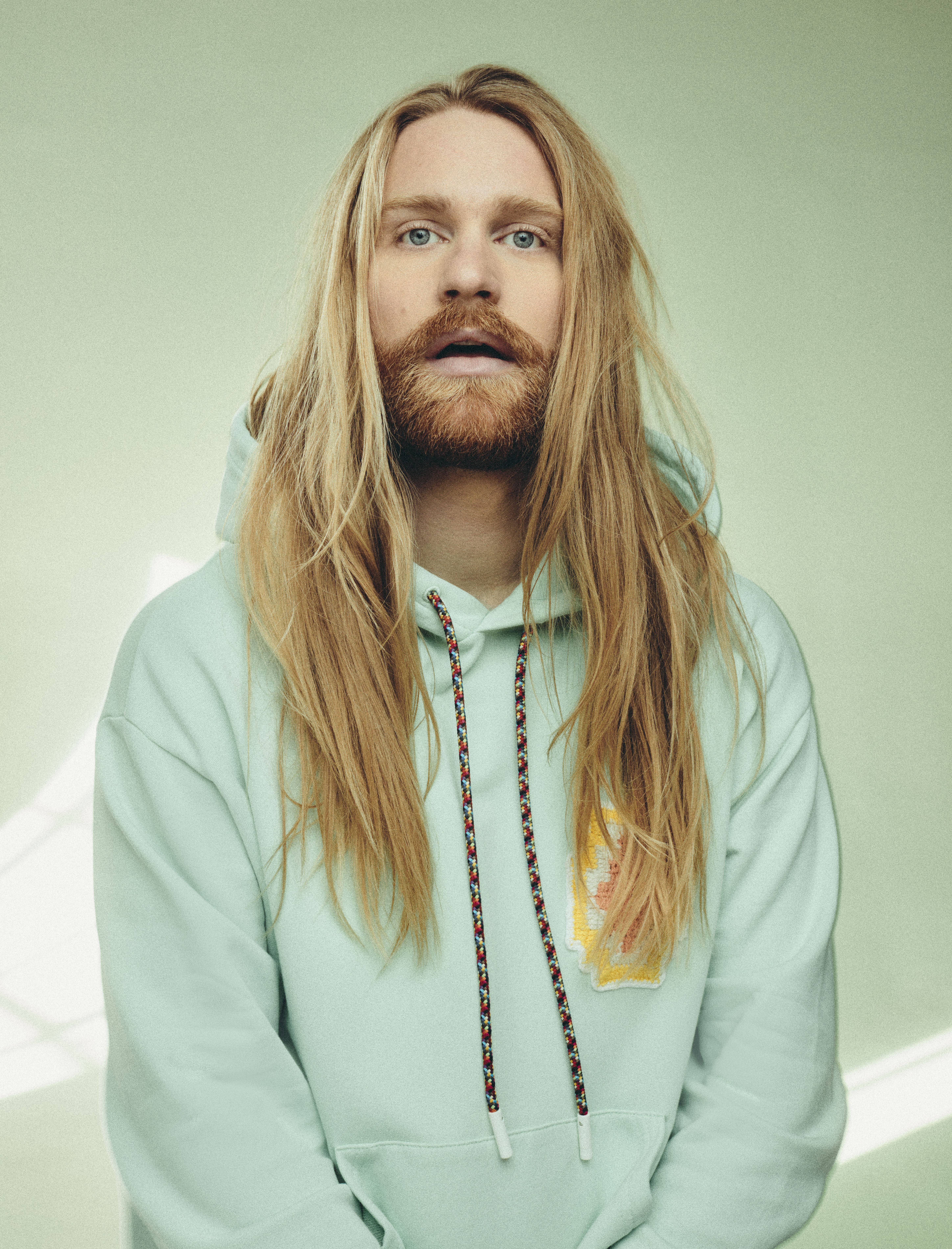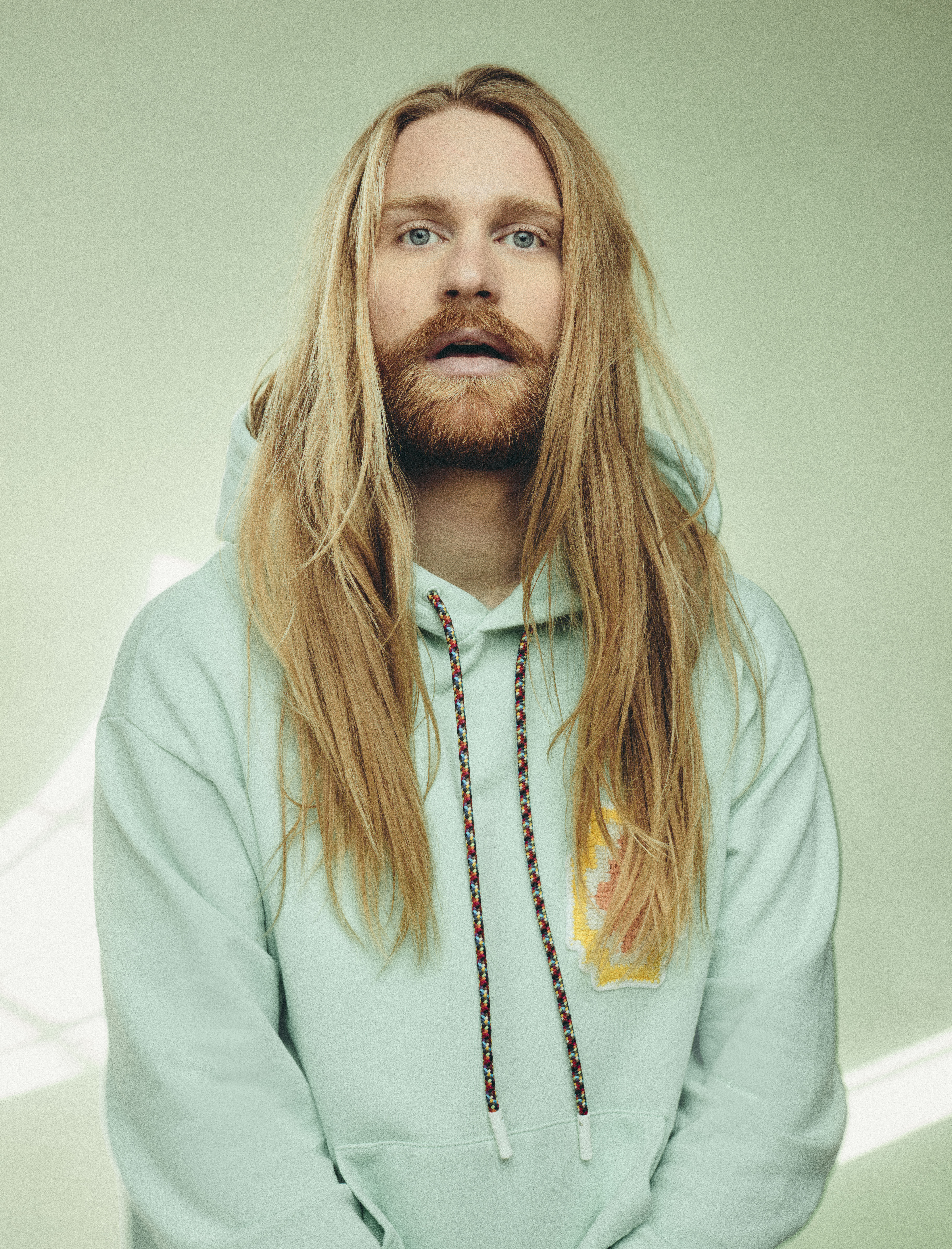 The response to you and the track has been amazing - you've literally been travelling around the globe, selling your wares. Have you found the reaction?
It's been a gift. It's so special to go to these places, knowing you're representing the UK. You're just doing your best going on all these radio shows and TV shows. Like you say, you're on the sell, essentially. You've got to be careful, because I don't like that, really. It's not enjoyable - that's why I've been busking, doing street sessions, really bringing it back to the people. 
It's important to find ways to connect to people outside the normal means of promotion within the Eurovision machine. 
Speaking of the Eurovision machine - what are some of your favourite entries from this year?
This changes all the time. But I love Cornelia [Jakobs - Sweden's entry]. I think that song is amazing. I also love the Icelandic guys. Brooke [Scullion - Ireland's entry] is great, she's a riot. Chanal [Spain's entry] is a force of nature. 
I tried my best to not listen to any of the songs before we met each other in person for the first time, so we could meet each other organically. 
In terms of rehearsals - how is it going at the moment?
I'd say 90% of it is mental. At the end of the day, I'm not performing a 2 hour set. This is 3 minutes. The challenge is trying not to pack 2 hours of emotions into those 3 minutes, then you'll look like a firework that's about to go off. It's all about being balanced and centred. 
Obviously, the UK didn't exactly storm the competition last year, there's no sugar-coating that. Is your head into final placements? Are we aiming for anything in particular?
For me, it can't be something that I think about. I can't be thinking about my name on that scoreboard - because I've been singing for so many years and never had my name on any scoreboards, you know? I'm not changing that approach. I can't. Some of my favourite Eurovision memories have nothing to do with the final results. 
But then again, this wouldn't exist without the scoreboard and that moment. So you, again, have to find a balance. I'm going into it with positivity and joy and happiness. Everything else is out of my control. 
There's no point dwelling on it, but I will absolutely try my best for the fans at home. Because I have been that fan at home. I've gone to the parties, I've dressed up. I just want to do everyone in the UK proud, knowing that I did everything I could and that I treated the event with the respect of a fan.