hmv have a brilliant response to Sainsbury's recent claim that they are the UK's largest vinyl retailer.
The supermarket giant, who started stocking vinyl in 171 of its stores in March this year, claimed to be biggest vinyl retailer on the high street with an 8% market share in their first quarter trading statement last week.
hmv have since refuted the claim, quipping: "When it comes to vinyl sales hmv have over four times the market share of Sainsbury's from a range of up to 1,500 records in each of our 128 stores. Not that hmv are blowing their own trumpet, but if you are looking for some Red Hot Chilli Peppers, a Hot Chip, or Black Eyed Peas: the best place to visit is your local record store.
MORE: These are officially the 40 biggest selling vinyl albums of the year so far
"hmv stocks a huge selection of music on vinyl and CD with artists as diverse as Bread, Marmalade, Bananarama, Hot Chocolate, and The Cranberries (however, we would like to point out that we don't sell nearly as many teabags as Sainsbury's)."
Sainsbury's have since clarified their claim, explaining: "We have more stores on the high street (171) selling vinyl – making us the biggest for location - however, we still don't sell as many records as hmv."
This week (June 13 - 19) sees hmv celebrate vinyl week in their stores with a selection of limited edition releases and 50% of selected titles. Click here to see the full list of what's on offer.
The mark the occasion, check out hmv's For The Record infographic below, revealing some the biggest and best stats on black plastic (click on the image to enlarge):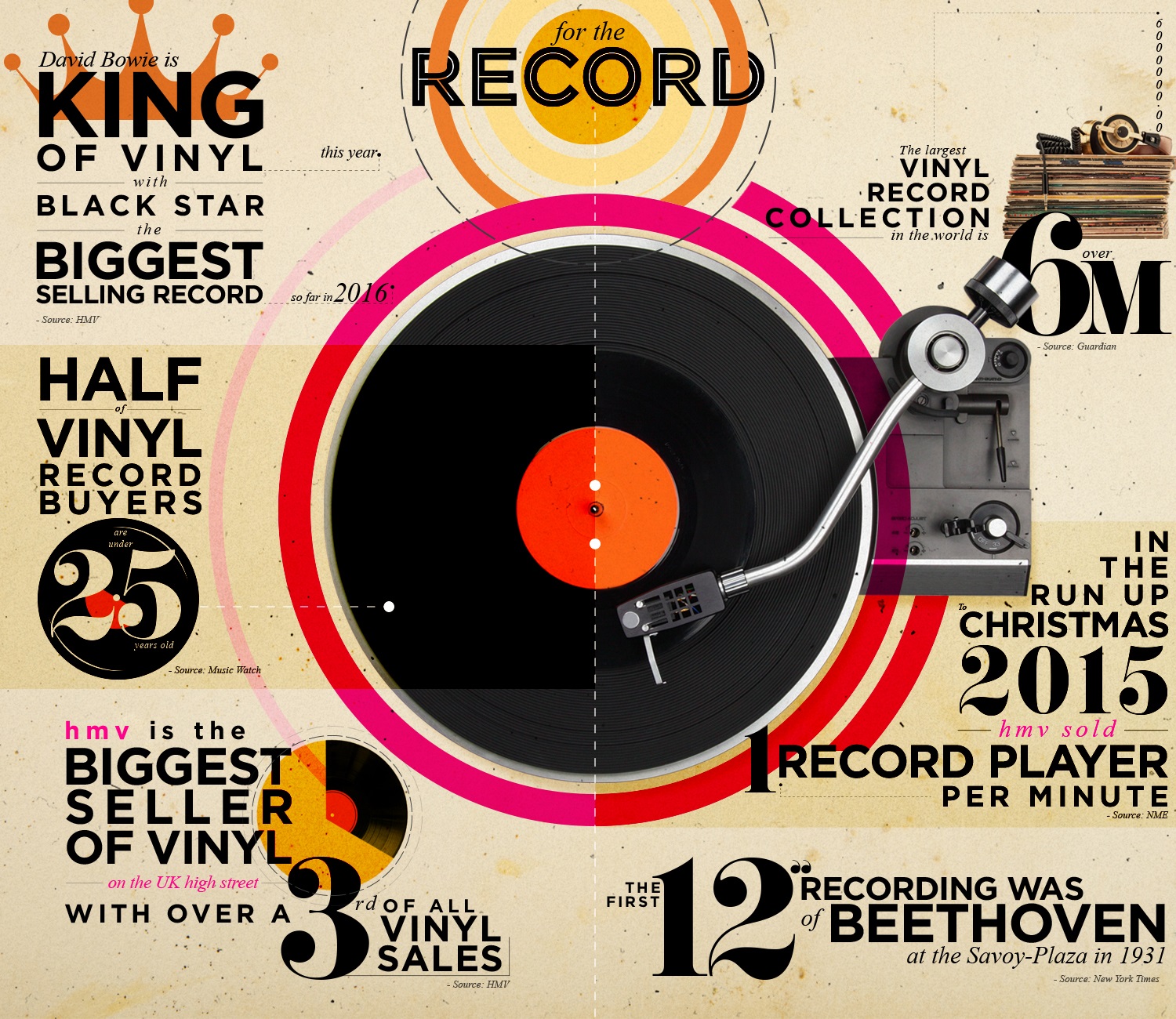 Meanwhile, you can check out the most popular vinyl singles and albums on the weekly Official Vinyl Charts right here on OfficialCharts.com. Click here to find out who's riding high on the latest charts.