It's been a good week for S Club's Paul Cattermole who, after a difficult few months, has raked in over £100,000 after auctioning off his BRIT Awards on Ebay. 
The singer's listing went viral after it was discovered he was selling his Best Newcomer gong, which the group won in 2000. After closing at a whopping £66,100, he listed his other one for Best British Single for Don't Stop Movin' from 2002, which is currently at £65,900. 
In an interview with NME, Paul revealed he decided to sell the award after suffering a back injury during a UK tour of The Rocky Horror Picture Show, which he starred in alongside Diana Vickers. "My back has gone – it hasn't been right since," he said. "Things just haven't gone well this year [in terms of finding work] with that injury."
Paul, who left the group in 2002, said he would have gladly done a celebrity reality show like I'm A Celebrity... Get Me Out Here or Dancing On Ice, but, he says, "They won't have me. I'm not famous enough, apparently.
"I've been told this by many of these reality TV shows – they just don't want me. They could easily have put me in the jungle. Or the dancing one. Or the ice one." 
Asked how he plans to spend his BRIT Award earnings, Paul said around half the money will go towards paying his bills, while he's considering recording an album of Motown covers with remaining half. "I know it's a cliché to do it, but the reason people do it is that they sell," he said. "It is something that does sell in the music industry these days. I've actually always wanted to do a Motown album."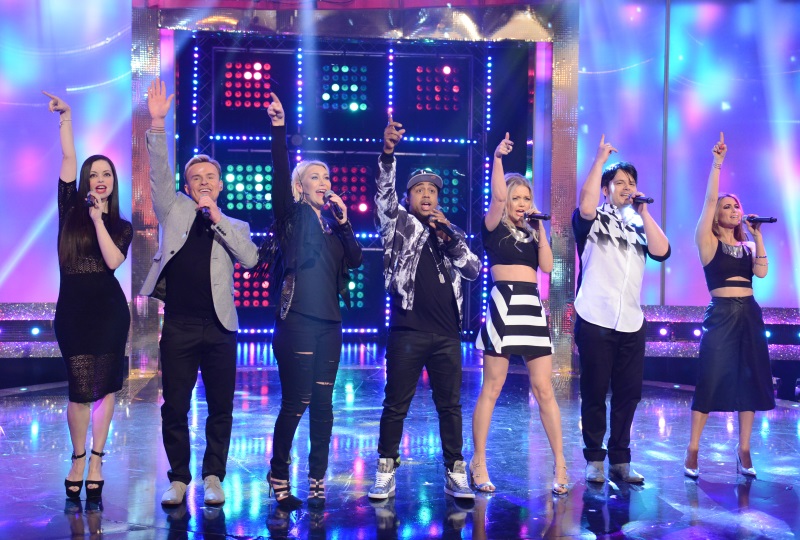 Image: Rex
Paul also described S Club 7's reunion tour, on which they played 12 sold-out arena shows across the UK, as "difficult", because "not everyone in the band sees eye-to-eye."
Explaining one incident before the tour kicked off, he said: "There was a fall-out over whether we should be doing a dance troupe, Diversity-type show with choreography to backing tracks, or do what we've always done and have a live band. I was being forceful about the live music to the point where I upset some people. It's my fault. I shouldn't have pushed it so hard. There was even shouting." 
Look back at S Club 7's complete UK chart history here, and read up on their ten biggest selling hits here.
Article image: Rex