We thought it was gonna be a long, long time, but finally the Elton John biopic Rocketman is here!
Starring Taron Egerton as the man himself, and featuring Jamie Bell, Richard Madden, and Bryce Dallas Howard, Rocketman charts Elton's rise to fame and his notoriously hedonistic heyday, through the magic of song. Elton's songs, to be exact.
Unlike Freddie Mercury biopic Bohemian Rhapsody, the singing will be done by the leading man, rather than the legend himself, and Taron's Elton voice is pretty spot on – it's like he's always sung them.
But what about the other occasions another voice has dared to cover an Elton song? We look at a selection – some charted, some just deserve your attention.
Ellie Goulding – Your Song
Arguably Elton's most famous song – well, apart from another song we'll be discussing in a moment – Your Song has been covered many times. Elton's original peaked at 7 when first released in 1971, becoming the first of his 31 UK Top 10s, and upon reissue in 2002 managed Number 4. Ellie's gentle cover from 2010, however, outpeaked it, reaching Number 2. This was a big breakthrough for Ellie, featuring in the John Lewis Christmas ad for 2010 and, even more impressively, Ellie sang it at the reception of Prince William and Kate Middleton, while the couple did their first dance.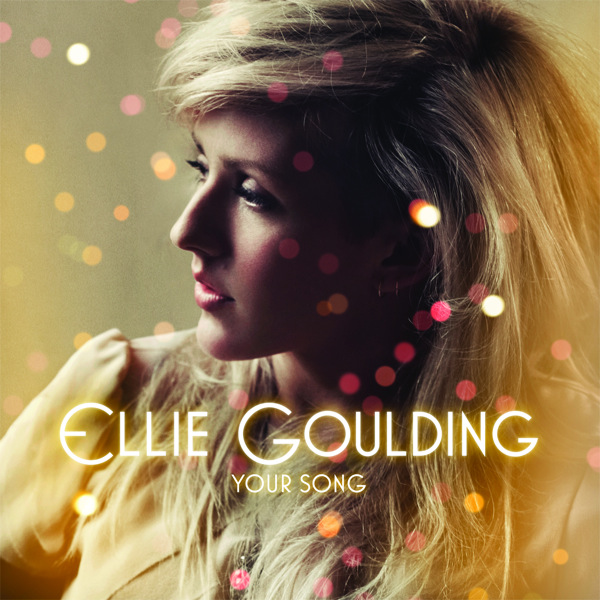 Kate Bush – Rocket Man
Legends support legends and Kate Bush was bowled over when asked if she'd like to record an Elton song for a new covers album that was coming out in 1991 to celebrate the relationship between Elton and his longtime lyric collaborator Bernie Taupin. Being a big fan, she said yes, and chose her favourite tune of his, Rocket Man (it's two words in the song title, one in the movie title), giving it a very different feel. Kate's reggaed-up version was a hit with critics and charts, peaking at 12. Elton's version had peaked at 2 in 1974, beaten to the top by T Rex's Metal Guru.
Oleta Adams – Don't Let the Sun Go Down on Me
As part of the same album campaign, Oleta Adams, who found fame with her ballad masterclass and early satnav prototype Get Here, was the perfect choice to cover this emotive classic. Elton's original reached Number 16 back in 1974, and Oleta's 1991 cover peaked at 33. However, the sun had not yet set on this one, because just a couple of months later…
George Michael – Don't Let the Sun Down on Me
OK, so this is, strictly speaking, a cover of that same Elton John song except… well, if you're George Michael, and you perform this song at your concerts and you just happen to have Elton in the building… you're going to ask him onstage, aren't you? And that's what happened. Only a star as big as Elton could barge into a cover version of one of his own songs. It was a winning formula, with this love version going straight in at the top in December 1991 and staying there two weeks. As it turned out, Elton would get quite the taste for appearing on covers of his own tunes.
Blue – Sorry Seems to be the Hardest Word
Blue scored their third and final Number 1 with their take on this Elton classic – which stalled just outside the Top 10 for the man himself in 1976. And, yes, Elton joined in this one too! Why not, eh?
Ironik/Chipmunk/Elton – Tiny Dancer 
Strictly speaking, this is a sample, but it's a fairly heavy one and, yes, Elton himself gets a credit. While Tiny Dancer has been covered countless times by various artists, this is the only one to chart. Chipmunk and Ironik's re-imagining hit Number 3 in 2009, while Elton's version was never a single, but did manage to chart at 70 in 2015.
Sam Smith/Wilson Phillips – Daniel
Nope, Sam didn't team up with '80s girlband Wilson Phillips to cover this early 1973 Number 4 hit for Elton, but they have both produced their own stellar versions. Sam's featured on the 2018 Revamp album, which featured artists covering Elton songs, and Wilson Phillips' was on the famed 1991 tribute album Two Rooms.
Q Tip & Demi Lovato – Don't Go Breaking My Heart
This cover of Elton's first Number 1 and first million-selling single also features on Revamp. Elton teamed up with Kiki Dee for his version, spending six weeks at the top during the scorching summer of 1976. Q-Tip and Demi do what everyone should do with a cover version, and take it to totally new places. Otherwise, well, it's kind of just like karaoke.
Ed Sheeran – Candle in the Wind
Candle in the Wind started out as a tribute to Marilyn Monroe in 1974 and was successful enough in its own right, but soon gained legendary status when adapted for the funeral of Diana, Princess of Wales in 1997, and becoming the biggest selling single ever in the UK. Because of this association, the song was almost untouchable, but Ed Sheeran was undaunted and gave his own take on the Revamp album in 2018.
Elton John vs Pnau – Sad
Not strictly a cover, more like a medley/remix hybrid, this collaboration between Elton and Aussie electronic duo Pnau took in five different songs, including Sorry Seems to be the Hardest Word. Charting at 48 in 2012, there was a whole album of such wonders, called Good Morning to the Night, which peaked at Number 1.
MORE: Look back at all Elton John's UK Top 40 hits in his archive
If you are thinking of covering an Elton John song at any point, it's worth bearing in mind he will very likely show up to steal the second verse, so either lock the doors, or make sure your house is up to scratch for a visit from our favourite knight.
What's your fave Elton cover? Let us know in the comments.