Can it really be 10 long years since the Official Singles Chart was first graced with the dazzling brilliance of the one and only Rihanna? It is, you know.
Yes, 10 years ago this week, Rihanna made her very first chart entry with the mighty Pon De Replay. It's one of RiRi's most underrated tracks, but it's the song that started everything – where would we be without it?
To celebrate the impact of Rihanna's debut, we delve into the stats and present you with Pon De Replay… in numbers.
2
10 years ago this week, Rihanna went straight in at Number 2 with debut single Pon De Replay. It  spent two weeks there, so never made it to the top. Sadface.
17,604
So Rihanna didn't get to Number 1, but who did? That would be Oasis with The Importance of Being Idle. And the 17,604? That's how many copies Rihanna trailed behind them when they took the top spot.
8
The number of weeks Pon De Replay spent in the Top 40 before waving a fond farewell in October 2005.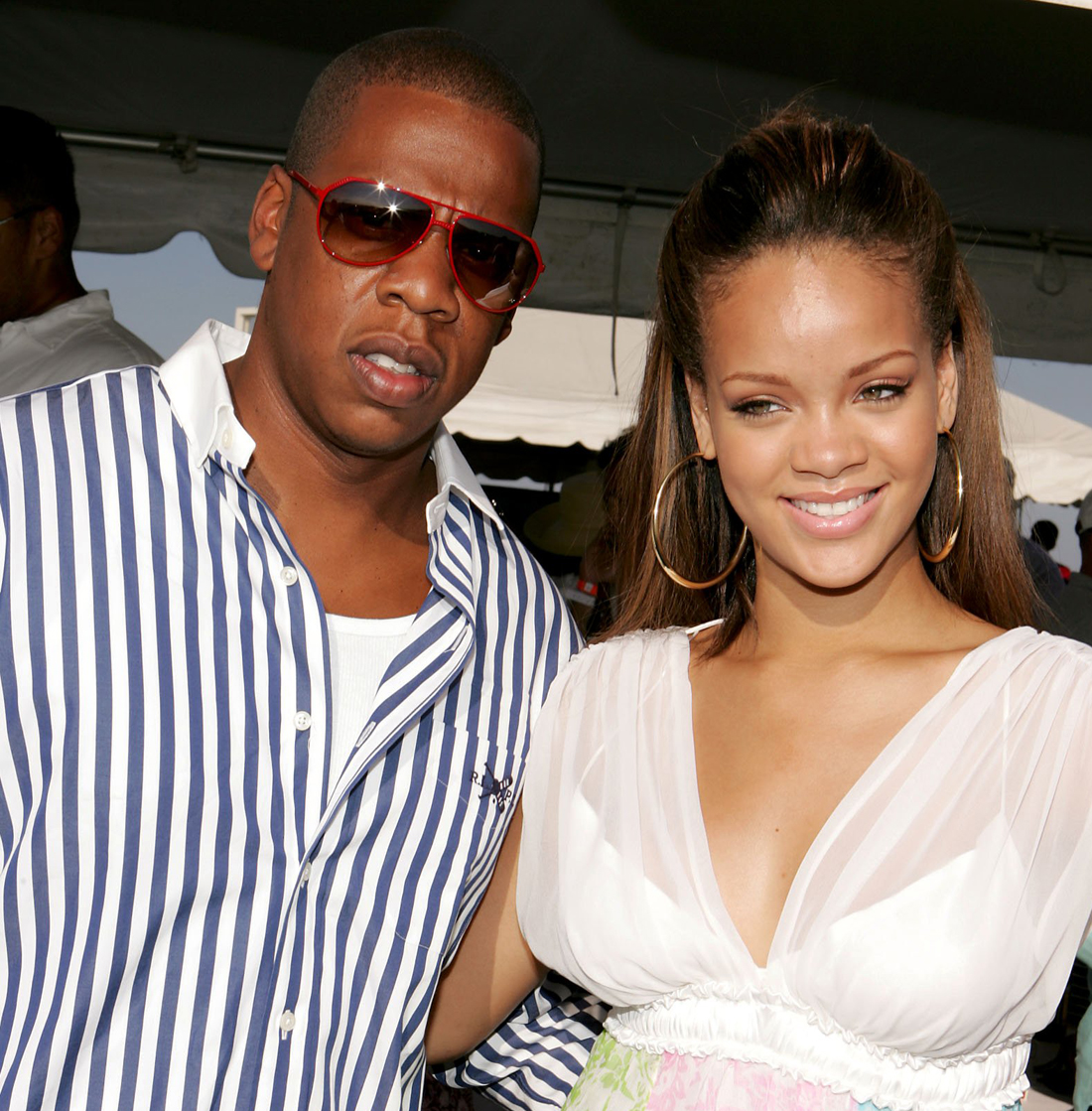 Here's Rihanna back in 2005 with her mentor and good pal Jay Z. (We know, he was still Jay-Z with the hyphen back then – please don't @ us.) Image: Startraks/REX Shutterstock
213
In the last 10 years, Rihanna has spent an incredible 213 weeks in the Top 10. That's over four years. Four!
81,935
Back when people still got physical with the Official Singles Chart, over 81,900 of you tripped down to the shops – or clicked 'buy', this wasn't the Dark Ages, after all – and got your hands on a bright shiny CD single. And here it is: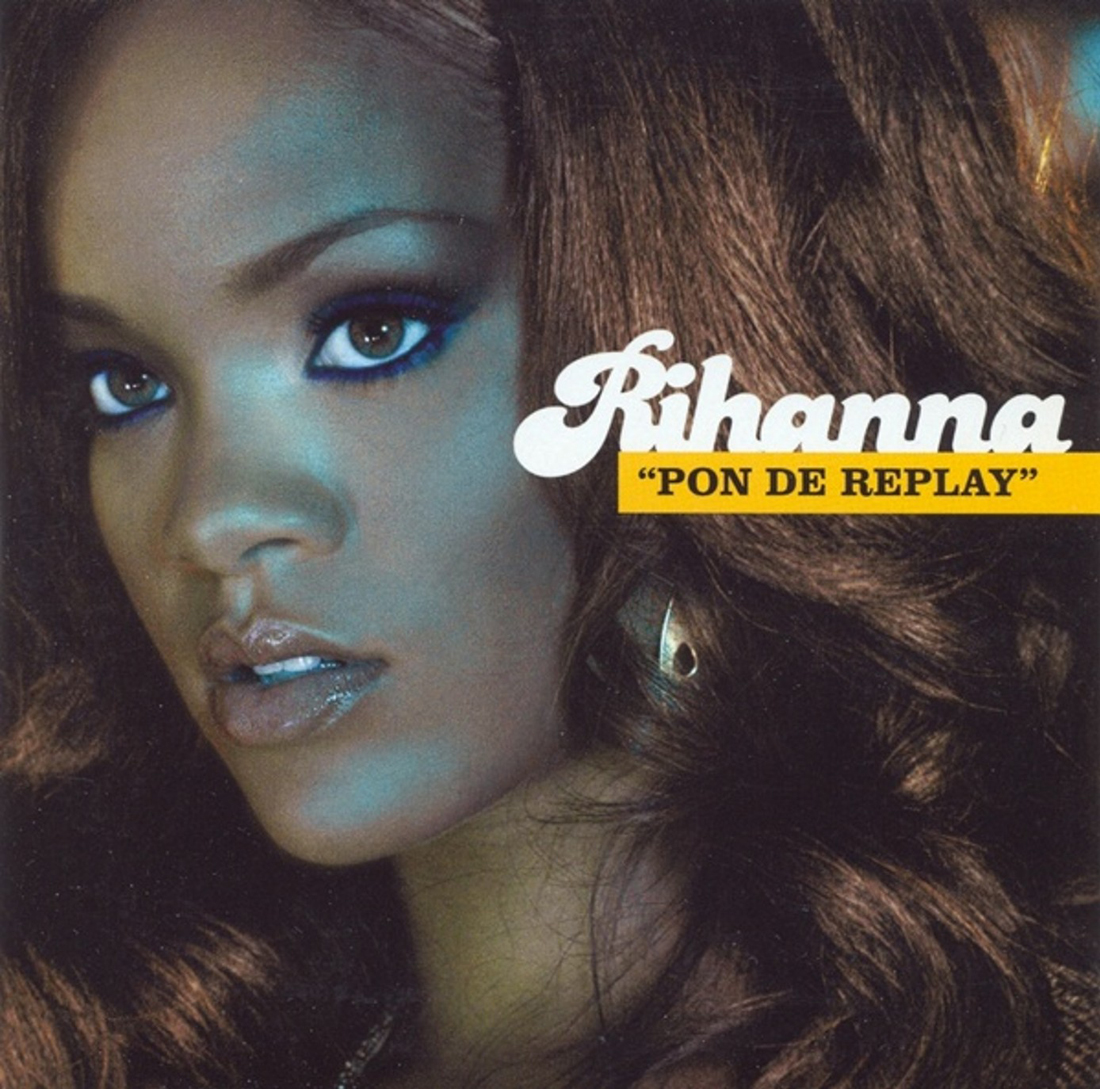 171,322
Over 171,000 of you have downloaded the song since its release. That's around the same number of people who go to Glastonbury every year. 
3,329,334
Pon De Replay has racked up a whopping 3.3 million listens since we started counting streaming toward the Official Singles Chart in 2014. That's quite a few Glastonburys, when you think about it.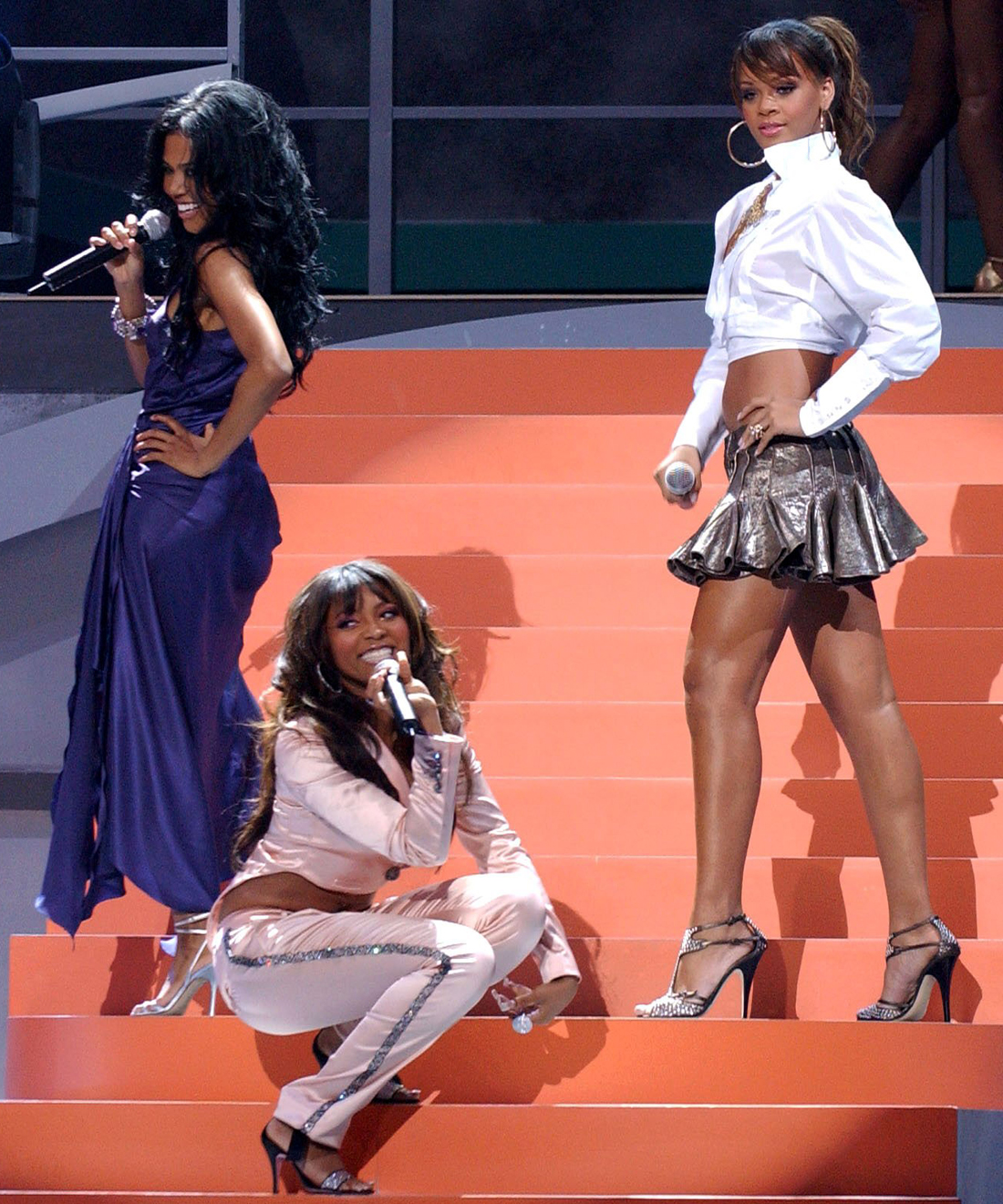 We're at peak-2005 here at the World Music Awards as Rihanna takes to the stage with Amerie (now Ameriie, of course; we are on it with the names today) and your friend and mine, Teairra Marí. Image: Startraks/REX Shutterstock
25
Since Pon De Replay, RiRi has scored 25 Top 10 hits – that's 26 in total, maths experts. Her most recent was FourFive Seconds, which peaked at Number 3 in March 2015.
7
Pon De Replay was the first of seven Rihanna songs to peak at Number 2. The others? Oh, we spoil you, don't we? Here you go: SOS (2006), Unfaithful (2006), Live Your Life (with T.I. in 2008), Russian Roulette (2009), Rude Boy (2010), Love The Way You Lie (with Eminem, also in 2010). Amazing.
4
The number of million-sellers Rihanna's got in her handbag. They are Number 1s Only Girl (In The World), We Found Love, Diamonds and that team-up with Eminem, Love The Way You Lie.
35
The peak position of Pon De Replay's parent album and Rihanna's debut, Music of the Sun. Rihanna very probably wasn't too happy with that and took action – she's not missed the Official Albums Chart Top 10 since.
285,650
When you add up the streaming, the downloads and the good old physicals, the total chart sales figure for Pon De Replay is a very respectable 285,650.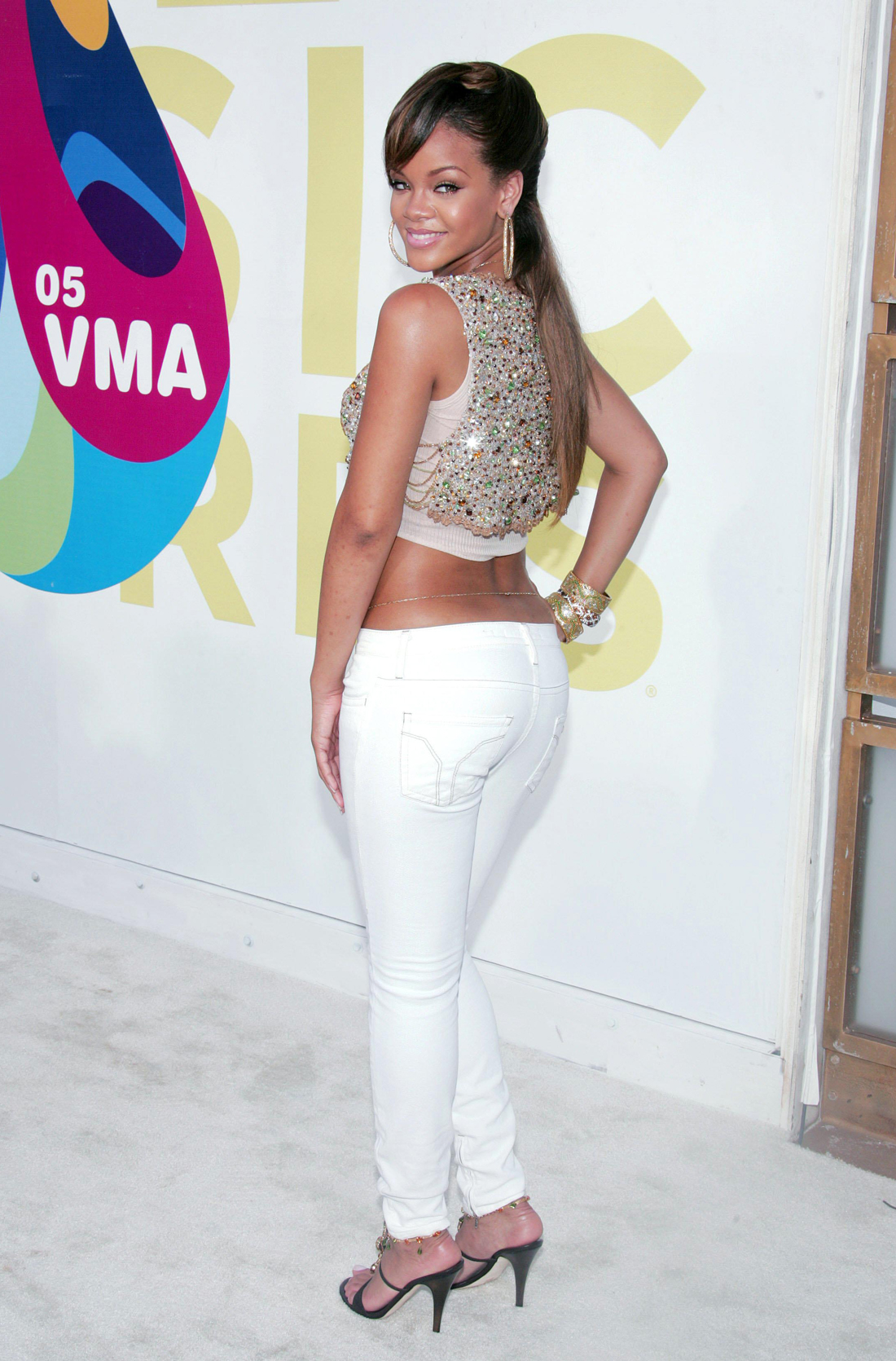 Perhaps not the glitzy, show-stopping entrance to the MTV VMAs you might expect from our RiRi, but this is 10 years ago, and she's certainly made up for it since. Image: Charles Sykes/REX
MORE: Rihanna's Official Chart archive
The rest of the Top 10
Clicky-clicky on the image to see the full Top 100 from this week in 2005.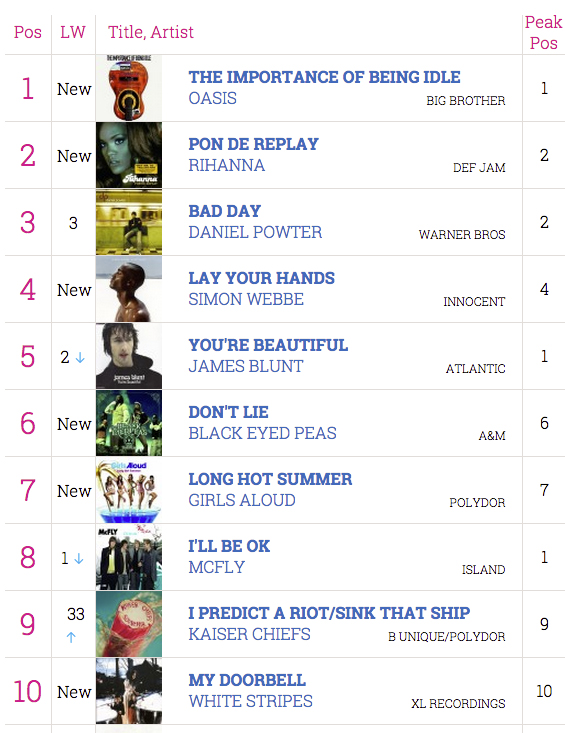 ChartFacts:
Lay Your Hands (4) was the first solo single from former Blue star Simon Webbe. The follow-up, No Worries, would also peak at Number 4.
Don't Lie (6) was the fifth Top 10 for Black Eyed Peas – they've had 13 altogether.
Long Hot Summer (7) was the ninth consecutive Top 10 for Girls Aloud. It was, however, the first time they'd missed the Top 5. :(
This time last year…
Lilly Wood & Robin Schulz nabbed the top spot ahead of Maroon 5 when Prayer in C went straight in at Number 1, leaving Maps in second place.
MORE: Official Singles Chart Top 100 from this week in 2014
Main image: Charles Sykes/REX