Time flies when you're a classic album, and an incredible 27 years have gone by since George Michael released one of his most famous and (retrospectively, at least) critically revered works – the ominously titled Listen Without Prejudice Vol. 1.
To coincide with a brand-new documentary about George's life and career – which was being prepared by the star before his untimely death on Christmas Day 2016 – the album is to be reissued.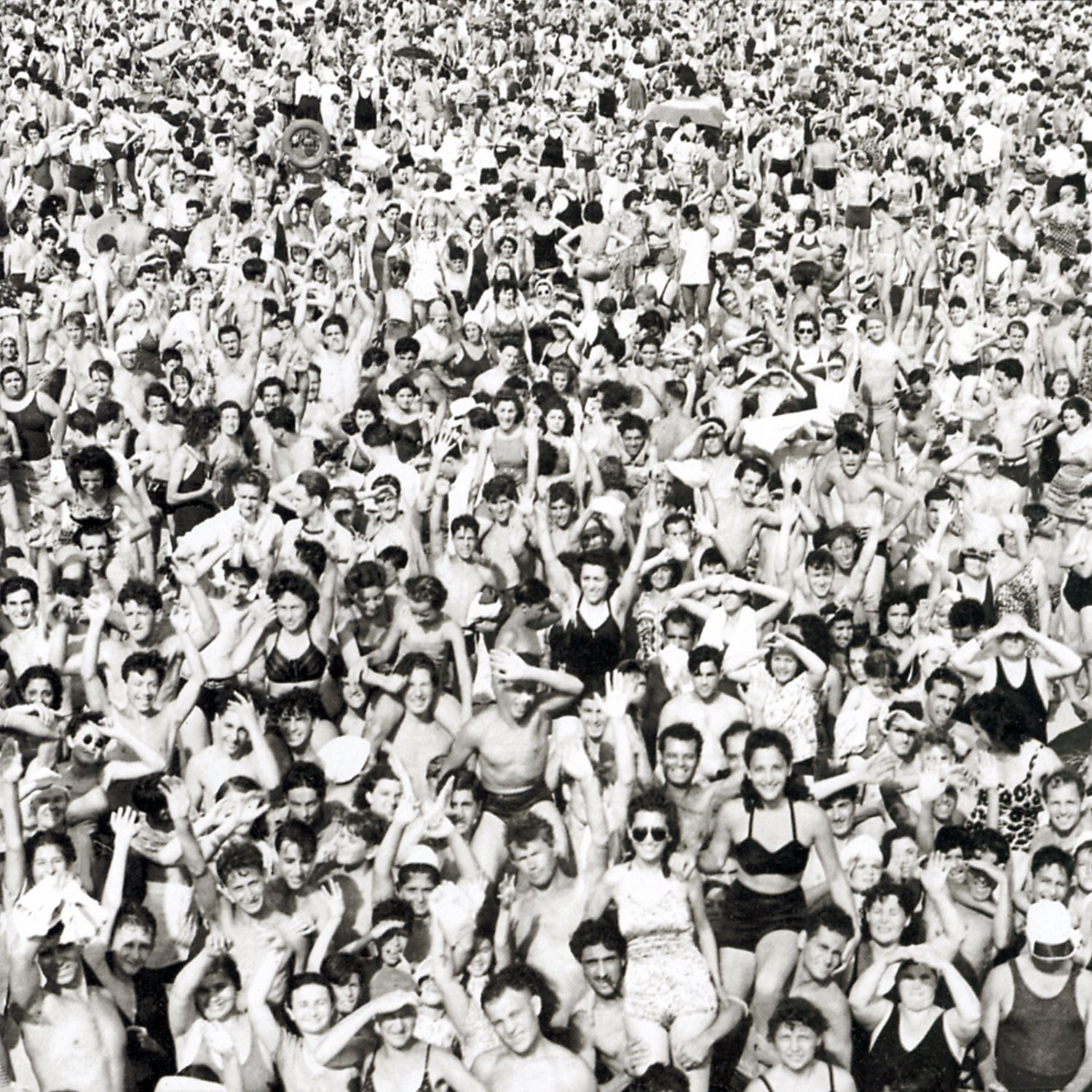 The famous cover was a cropped detail from a 1942 photo by noir photographer Weegee, featuring a crowd of people at Coney Island, Brooklyn, New York City.
After the massive global success of George's first post-Wham! album Faith, the pressure was on for George. While Faith had been the perfect first step away from George's boyband roots, George wanted to move on even further, and be taken more seriously as an artist.
MORE: See all George Michael's UK hit singles and albums in his archive
While not the sole reason for his success, George's image was a major contributor to his popularity. As a result, the star turned things on its head for this release, refusing to appear on the album cover and in the promotional singles' videos – which would inadvertently result in one of the most iconic videos of the '90s. He also ditched his catchy bops for more introspective and dark songs with personal lyrics and, in most cases, a distinctly slower tempo. Moody artist in need of a talking to or creative genius expertly playing on the public's appetite for a mystery? George liked to keep you guessing.
Lyric videos may be common now, but in 1990 it was outrageous that George refused to make a super-expensive video for Praying For Time and instead let the words speak for themselves.
While the album is widely regarded as a classic today, critics at the time weren't quite so enthusiastic, and while in the US it under-performed when compared to its predecessor, in the UK it slightly outshone it. Listen Without Prejudice Vol. 1 has a sales tally of 1.1 million, around 100,000 higher than Faith. This is even more impressive when you consider that, unlike Faith, Listen Without Prejudice spawned only one Top 10 single.
Yep, that's right. While moody state-of-the-world lament Praying For Time hit Number 1 in the US, it just missed the Top 5 back home for George. It's the album's biggest single overall, selling 140,000 copies and also notching up over two million streams. Follow-up single Waiting For That Day stalled at 23 and has managed 61,000 sales but, perhaps most shocking of all is the chart performance of a song we now see as a bona fide classic.
Freedom '90 only managed to hit Number 28, shifting 83,000 copies – although it's the album's most streamed song with 5.47 million plays, and George's third most streamed track of all. It may not have hit the Top 10, but Freedom '90 does have that unforgettable video as a consolation, where the world's most famous supermodels, pouted, mimed and boogied in place of the increasingly shy George – although he was on set at the time.
Christy Turlington, Cindy Crawford, Naomi Campbell, Tatjana Patitz, Linda Evangelista – and five hot blokes everyone seems to forget about – were the stellar supermodels immortalised in George's cathartic statement of intent.
Two more singles followed, Heal The Pain (31) and, even more shockingly, George's first single to miss the Top 40 entirely, Cowboys and Angels, which peaked at 45.
Oh, and in case you ever wondered about the mysterious Vol. 1 at the end of the title – there was supposed to be a Vol.2 released the following year, with tracks all ready to go. For reasons known only to George and his team, the idea was shelved, but three of the tracks made it onto charity compilation Red Hot and Dance in 1992, with Too Funky – featuring another supermodel cavalcade – as the single. Too Funky reached Number 4 and has sold 168,000 copies.
More beautiful people – except this time George is one of them, making a cameo appearance.
Listen Without Prejudice Vol. 1 spent just a week at Number 1 upon release, but managed a further 38 weeks in the top 40, 19 of those in the Top 10. And as if that weren't enough, it won Best Album at the 1991 BRIT Awards.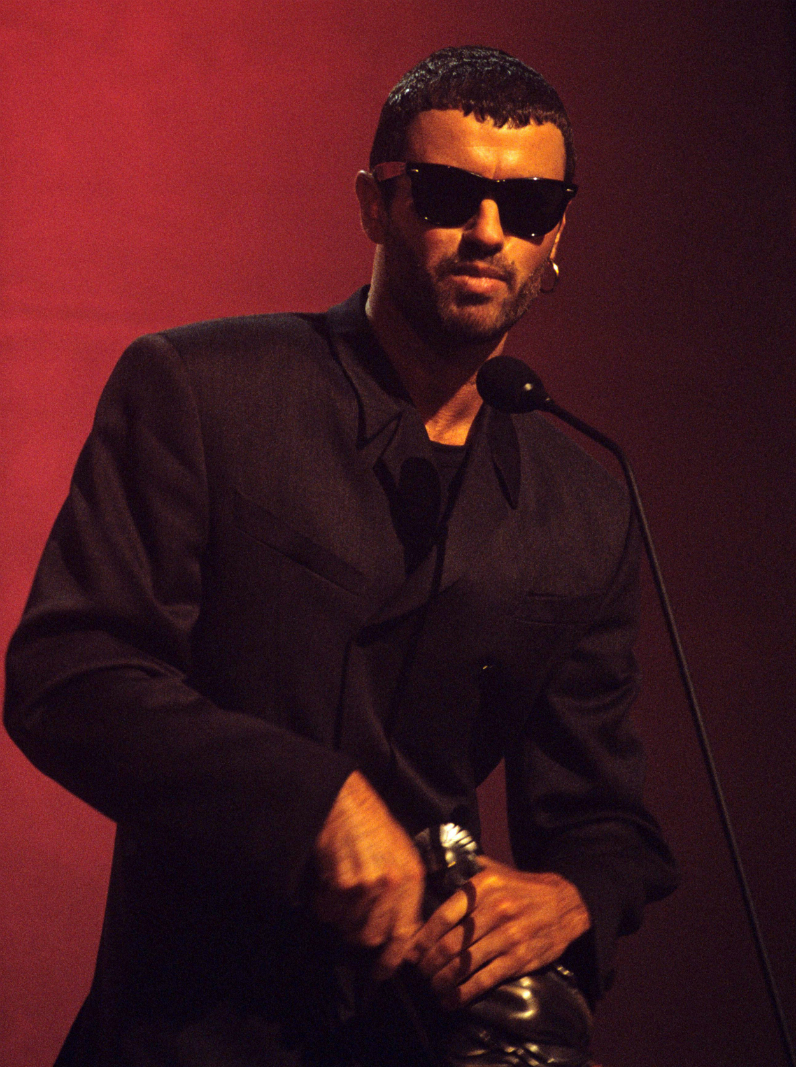 George collecting his BRIT Award (REX/Shutterstock)
Over the course of his solo career, George scored seven Number 1 singles and a further seven chart-topping albums. His most downloaded song is also his most streamed – iconic ballad Careless Whisper has sold 159,000 downloads and has notched up 12.8 million streams.
George's Official Top 10 most downloaded songs:
| | |
| --- | --- |
| 1 | CARELESS WHISPER |
| 2 | FAITH |
| 3 | DON'T LET THE SUN GO DOWN ON ME – with Elton John |
| 4 | A DIFFERENT CORNER |
| 5 | I CAN'T MAKE YOU LOVE ME |
| 6 | I KNEW YOU WERE WAITING (FOR ME) – with Aretha Franklin |
| 7 | FASTLOVE |
| 8 | AS – with Mary J Blige |
| 9 | AMAZING |
| 10 | FREEDOM '90 |
©2017 Official Charts Company. All rights reserved.
George's all-time streaming Official Top 10:
| | |
| --- | --- |
| 1 | CARELESS WHISPER |
| 2 | FAITH |
| 3 | FREEDOM '90 |
| 4 | FASTLOVE |
| 5 | DON'T LET THE SUN GO DOWN ON ME – with Elton John |
| 6 | FATHER FIGURE |
| 7 | A DIFFERENT CORNER |
| 8 | JESUS TO A CHILD |
| 9 | I KNEW YOU WERE WAITING (FOR ME) – with Aretha Franklin |
| 10 | AS – with Mary J Blige |
©2017 Official Charts Company. All rights reserved.
Freedom will air on Channel 4 at 9pm on Monday 16 October. The reissue of Listen Without Prejudice Vol. 1, which also includes new tracks and his MTV Unplugged album, is coming Friday 20 October.